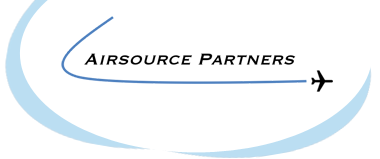 PROJECT OVERVIEW - FLASH by Airlogica (Airline Revenue Integrity)
What could Airsource Partners do to make aviation expertise more accessible to all?
We have conceived the first aviation –related online expert knowledge service connecting actors of the air transport industry with the outside expert world.
FLASH by Airlogica (Airline Revenue Integrity)
LAUNCH DATE :

MAR 2017

PRIMARY TARGET :

Airlines

PROJECT FUNCTIONAL AREA :

Sales & Marketing, Information Technology

PROJECT FOCUS :

Sales & Marketing, Other, Distribution, Information Technology

PROJECT SPONSOR :

Airsource Partners, Airlogica
Project Summary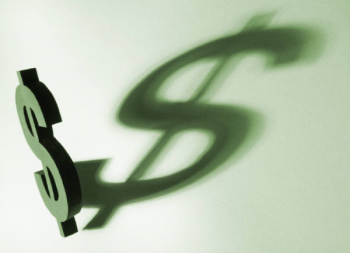 FLASH CAN REDUCE AN AIRLINE'S DISTRIBUTION COSTS, PRODUCE BOOKING DISCREPANCY REPORTS AND CONTRIBUTE SIGNIFICANT IMPROVEMENTS TO AN AIRLINE'S REVENUE INTEGRITY GOALS.

FLASH IS THE MOST FLEXIBLE AND ADAPTABLE ROBOTIC APPLICATION AVAILABLE. ALL THROUGH AN INEXPENSIVE AND EASY-TO-USE AUTOMATED BUSINESS SOLUTION.
Project files

AIRLOGICA - FLASH: REVENUE INTEGRITY SOLUTION OVERVIEW - FEB17
Project Description
FLASH can reduce an airline's distribution costs, produce booking discrepancy reports and contribute significant improvements to an airline's Revenue Integrity goals. FLASH is the most flexible and adaptable robotic application available. All through an inexpensive and easy-to-use automated business solution.
FLASH is defined an "expert" system. It emulates the actions of an experienced operator working in an airline's host reservation system. FLASH can reduce airline distribution costs and solve staffing problems, in multiple business areas, by providing an automated business solution. Flash is based on over 20 years of airline experience. FLASH has been in daily operation and subjected to rigorous testing. Excellent results have been achieved by demanding users.
FLASH MAJOR APPLICATIONS
Revenue Integrity - Addressing Revenue Protection and Recovery
Ticketing Time Limits

Duplicates

Waitlists

No Shows

Limit DOD Cancellations

Fictitious and Speculative Names
Revenue Integrity – Beyond the Real Time Action
Track every cancel/message to understand RI efficiency

Match against BIDT

Churning

Booking and Cancel Curves
FLASH is a scalable solution reaching across all levels of an organization:
Online and Trip Violations

CRC - Any queue activity

Customer Service

Quality Control
FLASH enables an airline to automate its queue handing.
While FLASH is running, the airline can watch a display of every action taken and see the total statistics too. It can also customize the queues to match its own operation.
FLASH FEATURES & BENEFITS
FLASH provides an airline with the tools required to dramatically reduce distribution costs and improve yield whilst minimizing required staffing levels.
FLASH can serve various areas:
Message edit department

GDS Distribution Department

Marketing Automation Department
Airlogica users are currently using Flash to:
Eliminate duplicate bookings

Identify No shows to bill back to travel agent

Cancel fictitious or speculative bookings

Misuses of booking class: ticketed in one class, booked in another

Find minimum connect time violations and reject or cancel booing (There can be different criteria for different flight types, e.g. OA to your airline, domestic to international, regional to major etc.

Accept or reject passive segments—based on your criteria

Find expired ticketing time limits—send message to agent to ticket or cancel booking

Teletype reject processing—handle up to 90% of messages on queue

Identify missing Information in the PNR and update

Identify illegal groups

Add unaccompanied minor information

Keep track of incentive programs

Update contact information

Track and tally on any field in the PNR, e.g. number of passives or premium bookings by agency

Retrieve full passenger itinerary

Identify traffic booked in wrong class

Prevent name changes

Stop some bookings altogether

Identify any type of PNR, such as wheelchairs, manually priced tickets

Clear waitlists

Sort messages on queues and prioritize for handling

Validate ticket numbers

Check for duplicates across several flights and/or days

Prevent agents from creating passives for more passengers than in the host PNR

Add ticket numbers to host bookings from GDS

Handle flight delays by robotically accessing all passenger contact information by flight
---
MORE DETAILS ABOUT FLASH AND THE REVENUE INTEGRITY SOLUTION PROPOSED BY AIRLOGICA ARE CONTAINED IN THE DOCUMENT THAT CAN BE FOUND ABOVE FOLLOWING THE PROJECT SUMMARY
---
Experts / companies available for this project

Air Logica - USA
Airlogica is dedicated to serving the international airline industry with an emphasis on global distribution. With offices in North America, Europe and Australia and clients on 5 continents, Airlogica is well placed to help airlines in all parts of the world.