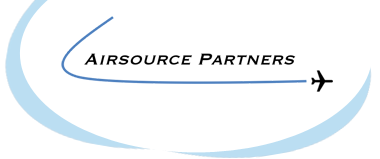 PROJECT OVERVIEW - DATA ANALYTICS, ROUTE DEVELOPMENT & NETWORK OPTIMISATION FOR ESTABLISHED AIRLINES & START UPS (CONSULTING)
What could Airsource Partners do to make aviation expertise more accessible to all?
We have conceived the first aviation –related online expert knowledge service connecting actors of the air transport industry with the outside expert world.
DATA ANALYTICS, ROUTE DEVELOPMENT & NETWORK OPTIMISATION FOR ESTABLISHED AIRLINES & START UPS (CONSULTING)
LAUNCH DATE :

JAN 2018

PRIMARY TARGET :

Airlines

PROJECT FUNCTIONAL AREA :

Network Planning & Flight Operations, Information Technology, Others

PROJECT FOCUS :

Flight Operations, Network Planning, Other, Information Technology, Airports Routes Development

PROJECT SPONSOR :

Airsource Partners & Predictive Mobility
Project Summary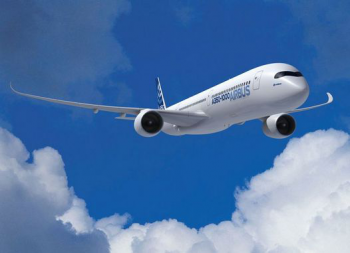 Expand your world with Predictive Mobility Consulting, a diverse group of aviation strategists, experts, technologists, and data scientists who help clients break down silos, unearth new value, and make tomorrow better!

Airsource Partners and Predictive Mobility provide you valuable support by working at the intersection of Business, Experience and Technology, thus combining the best of our 2 companies in a way that is faster, more agile and more accountable for our clients, from ideas to results. Our goal is to deliver bankable business outcomes and drive results to your organization by bringing innovation, robust methodology, and wealth of experience.



Project Description
Airsource Partners and Predictivie Mobility Consulting teams have joined forces to bring airlines and airlines looking at boosting their performance and competitive positionning Key Unique Benefits:
Clever Ideas, Logical Thoughts!

Our experts are creative and innovative thinkers leveraging on logical and robust methodologies and benefiting from their experiences with international air carriers and industry best practices, to deliver quantifiable, practical, and enduring solutions.
System and Data for better Strategic Decisions!

Having a causal picture of the business makes it possible to drive your performance up. We combine industry data with our systems and optimization models to provide you with the analysis that delivers superior, sustained performance.
Proven Results across Multiple Organizations!

Our consultants have more than 15 years of experience working with major international airlines and airports. We help them identify opportunities to be increasingly data-driven and gain real benefit from evidence-based insights, while focussing firmly on profitable based actions.
---
Our Services
Data Analytics
Data analytics is the science of examining raw data with the purpose of finding patterns and drawing conclusions about that information by applying an algorithmic or mechanical process to derive insights.
We have access and maintain multiple data sources, including but not limited to MIDT data, Civil Aviation, airports and airline traffic and yield, World Tourism Organisation, macro-economic indicators influencing market demand, and many other information required to provide you with the right picture on your market.
Historical data but also statistical models & forecasting, including market risks and sensitivity analytics, presents you with the expected potential on a market for up to 8 years in the future. Looking for schedule, traffic and revenue data? Contact us now!
Route Development.
Route Development is an integral part of every airport and airline's incremental revenue generation capability.
From looking to potential market opportunities until building up a detailed schedule with its associated Profit & Loss statement for the first three years of operations, our experts will provide you with a detailed analysis, including but not limited to: typology of traffic (business, student, expatriate, etc.), leakage and recapture rate, historical O&D traffic and revenue, demand stimulation, Quality of Service Index modelling to estimate your market share, aircraft rotation and schedule, full revenue estimate including ancillaries and cargo, detailed cost analysis, and more than 15 key performance indicators to measure the potential of the new route.
Network Optimization & Airline Start Up.
Whether you are an airline with an established operation or a start-up carrier, the success and sustainability of your business strategy is tied to the sequential decisions to enter multiple markets.
The key challenge is to optimize your entry in a number of different routes in order to operate profitably and to build-up a sustainable market presence. Assisted with our own system, our experts have successfully worked with international airlines in restructuring their network, enhancing its connectivity level, start new markets, or provide a detailed business plan for investors hungry for success!
We can provide you with a feasible network structure over a five year period, considering operational constraints, direct and indirect revenue opportunities, and a fully detailed financial model, adapted to your airline business model.
---
We, at Airsource Partners and Predictive Mobility Consulting, are uncompromising in our approach to helping clients to consistently make better decisions, deliver improved business performance and create greater shareholder returns!
We deliver not just the conventional wisdom but also deeper and sharper insights that are actionable and give our clients a competitive advantage – nothing less!
We value analysis over assumption, evidence over opinion. Each one of our experts bring a unique area of specialization, expertise and focus to maximize the potential of your business!
---
Experts / companies available for this project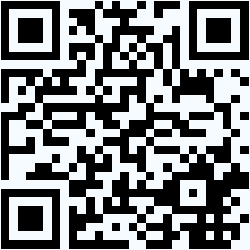 AIRSOURCE PARTNERS - France
This project promoted by Airsource Partner is undertaken by individual experts or companies members of Airsource Partners' Aviation Expertise Marketplace handpicked for their skills, hands-on knowledge of the air transport industry and succesful track records.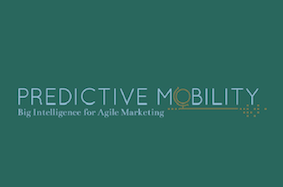 PREDICTIVE MOBILITY - Cyprus
Predictive Mobility was created in June 2010 by seasoned aviation expert Christophe Ritter to provide airline with hands-on consulting and more recently an integrated airlines marketing planning solution. With its offices in Larnaca, Cyprus and a development center in Bucharest, Romania, Predictive Mobility is providing its solution AIR.PM to regional air carriers like RwandAir, Mauritania Airlines or Air Moldova, aircraft manufacturer Sukhoi, and consulting services to international airlines and airports worldwide. Christophe boasts over 15 years of aviation experience obtained through hands-on management positions at Air France and the consulting arm of Sabre Airline Solutions, including restructuring and turn around projects at Aeroflot, Avianca, Delta Air Lines or Etihad Airways just to name a few. Christophe is also the co-founder of Milanamos, launched in 2014 and providing airports and airlines with a very unique and innovative Market Intelligence solution specifically conceived for small/medium-sized airlines.