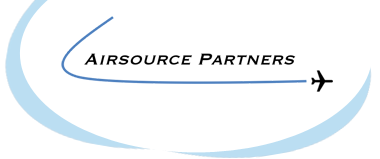 PROJECT OVERVIEW - MRO: INDUSTRIAL SAFETY MANAGEMENT
What could Airsource Partners do to make aviation expertise more accessible to all?
We have conceived the first aviation –related online expert knowledge service connecting actors of the air transport industry with the outside expert world.
MRO: INDUSTRIAL SAFETY MANAGEMENT
LAUNCH DATE :

MAR 2014

PRIMARY TARGET :

Airlines

PROJECT FUNCTIONAL AREA :

MRO & Technical

PROJECT FOCUS :

Other

PROJECT SPONSOR :

Nexess SA
Project Summary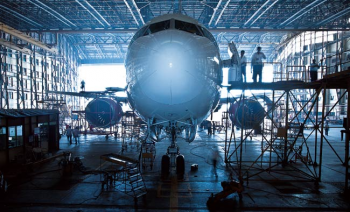 MRO organizations face high environmental constraints that can be regrouped into three main categories:

=> Flow of people within the MRO facilities
=> Monitoring of sensitive/valuable objects in an MRO environment
=> Monitoring of the activity.


All constraints above have a direct impact on the security and the productivity performance of the MRO provider over the long run.

Airsource Partners searched the market and identified French company Nexess based near Nice as a strategic partner in this area. Nexess has developed a methodology and tools capable of bringing a proven, easy-to-implement and affordable solution to these challenges.
Project Description

French company NEXESS help airlines set and maintain high levels of safety standards in MRO environment through audits and technology solutions.

Following a comprehensive search, Airsource Partners was able to identify a unique partner, Nexess of France, proposing a unique solution based on a technology and processes in use for some time already in the nuclear industry, another industry operating under very severe constraints. Combined with the airline experience brought by Airsource Partners and Neess, this solution will uniquely and successfully addressed the challenges described above.

THE ALLIANCE OF SECURITY AND PRODUCTIVITY

The identified solution concurrently affects the 3 variables of the equation to solve:

=> People
=> Objects/tools
=> Process.

Only a combined and interactive action at all 3 levels will result in a complete and successful solution.

People
Safety comes first. As a starter a people flow management solution will offer better supervision of access to sensitive zones, such as hazardous work areas (that might be temporary or mobile). The deployment of smart, mobile access control systems will serve to automate flow detection, count movements in real time, and produce statistical reports to optimize activity schedules and improve security.

A people navigation solution will not only be used to reliably locate equipment throughout operations. It will also provide the operator with indoor/outdoor navigation possibilities. It will thus help to optimize activity times, while preventing equipment identification errors.

Objects
An adapted product traceability solution will offer step-by-step monitoring of sensitive and/or valuable product movements as well as real-time inventory control. The information is remotely accessible and serves to optimize inventory management through statistical analysis.

In addition to the remote tracking of product flows, automated and secured warehouses will offer functions for managing stock access and alerts in case of any unauthorized movement. These functions will allow the MRO provider to implement decentralized self-service distribution points, bringing about rapid gains in security and productivity.

Process
A relevant process tracking solution will strengthen the step-by-step tracking of maintenance and operations activities throughout. It will thus allow for more accurate real-time tracking of work progress in relation to the planning.

With its foolproof function, a solution for securing maintenance and operation procedures will serve to reliably identify equipment on the plant or the floor, thus reducing the risks resulting from manual interventions and controls. By implementing this solution, the MRO provider will increase the operator's level of confidence, thereby improving the quality of the operation.


A SOFTWARE PLATFORM COMPLETED WITH IDENTIFICATION PRODUCTS

The complete solution requires the implementation of a customizable and modular software platform than can be easily interfaced with any existing IT system or used as a standalone system.

Managed on a central server, the application can be accessed from a standard workstation or by web browser on different types of mobile or touch sensitive interfaces (iPads, ..). The solution can also be deployed through various IP networks (Ethernet, Wi Fi, GPRS, 3G, ..).

Nexess' solution is completed by the use of identification products using harsh environment-compliant RFID technologies. Products can be classified as identifiers (security badges, optical tags, RFID tags) or other equipments (touch-sensitive smart kiosks, smart cabinets, mobile devices,..). Products can be delivered in their ATEX version or manufactured in compliance with the standards in place in the MRO provider's facilities.

Experts / companies available for this project

NEXESS - France
Airsource Partners' MRO Partner Nexess offers leading-edge RFID solutions answering people flow management and object traceability or process tracking. Its solutions aim to enhance security and safety whilst offering productivity improvements. Nexess has been active in the nuclear industry since its inception in 2008. More recently it found in the MRO Shop environment an ideal field of application for its solutions and expertise. Nexess' solutions are already implemented today at several aircraft manufacturers, including Airbus.