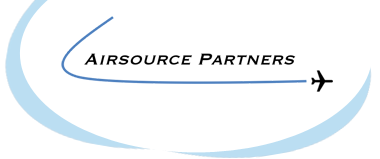 PROJECT OVERVIEW - MRO: EFFICIENT TOOLS MANAGEMENT IN MRO SHOPS
What could Airsource Partners do to make aviation expertise more accessible to all?
We have conceived the first aviation –related online expert knowledge service connecting actors of the air transport industry with the outside expert world.
MRO: EFFICIENT TOOLS MANAGEMENT IN MRO SHOPS
LAUNCH DATE :

MAR 2014

PRIMARY TARGET :

Airlines

PROJECT FUNCTIONAL AREA :

MRO & Technical

PROJECT FOCUS :

Other

PROJECT SPONSOR :

Nexess SA
Project Summary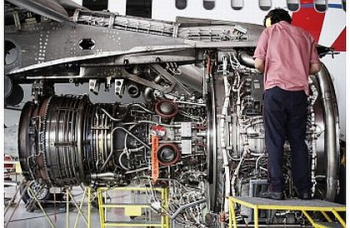 In any MRO environment the management of valuable and sensitive tools has a direct impact on productivity and safety.

If carried out manually the management of stocks of tools can be a very time-consuming activity and represents an expensive cost center for airlines.

Airsource Partners looked al around the industry to find an easy-to-implement solution for efficient tools storage and tracing with a rapid return on investment. It has identified France-based Nexess as the partner bringing the most efficient solution to the MRO market.



Project Description

French company NEXESS selected by Airsource Partners proposes arrange of RFID technology-based proven and affordable solutions for the efficient tracking and storage of valuable tools in an MRO environment.

NEXESS solutions allow for the real-time and automatic inventory and tracking of valuable tools in sensitive industrial environments such as MRO.

The solution proposed by Nexess offers 4 main functionalities:

=> Intelligent access control: with access to the storage cabinet limited to the only staff authorized for the borrow or return of a tool. An advanced locking system prevents the manual opening of the cabinet. In case of power failure a mechanical unlocking system allows the user to access the tools
=> Automatic inventory of the cabinet: thanks to the RFID technology the cabinet can provide a correct and precise vision of the airline's tools inventory at any time. In case of a network failure a continuous operation is assured to guarantee the integrity of the airline's stock
=> Safeguard of tools movements: identified by tags using the latest RFID technology each tool is unique and traced as such. Upon detection of an abnormal operation the cabinet transmits the alerts to the user interface and the monitoring station
=> Follow up and logging of tools borrowings: the cabinet allows a very detailed follow-up of tools movements throughout the MRO facilities (borrowings, returns, frequency of use, leaving for maintenance, ..) thanks to a total traceability. This follow up exists in the form of activity reports that are available for remote consultations.


Nexess solution offers the following characteristics:

=> Efficient RFID technology for real time tracing of all tools
=> Modularity of interior fittings for optimizations based on customer's requirements and the type of tools to be stocked (small size, bulky, ..)
=> Industrial design particularly adapted for harsh industrial constraints
=> Interactivity for the monitoring of several installations in neighboring locations
=> Customized solution to take into account the particular needs of each airline.

On average, 4 to 6 months only are needed to get full financial return on this type of investment.

For more details on this project contact us via the Contact tab of this web site or click on the link below.




Experts / companies available for this project

NEXESS - France
Airsource Partners' MRO Partner Nexess offers leading-edge RFID solutions answering people flow management and object traceability or process tracking. Its solutions aim to enhance security and safety whilst offering productivity improvements. Nexess has been active in the nuclear industry since its inception in 2008. More recently it found in the MRO Shop environment an ideal field of application for its solutions and expertise. Nexess' solutions are already implemented today at several aircraft manufacturers, including Airbus.