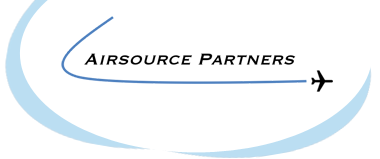 PROJECT OVERVIEW - NETWORK MANAGEMENT: NETWORK HEALTH CHECKS
What could Airsource Partners do to make aviation expertise more accessible to all?
We have conceived the first aviation –related online expert knowledge service connecting actors of the air transport industry with the outside expert world.
NETWORK MANAGEMENT: NETWORK HEALTH CHECKS
LAUNCH DATE :

MAR 2014

PRIMARY TARGET :

Airlines

PROJECT FUNCTIONAL AREA :

Network Planning & Flight Operations

PROJECT FOCUS :

Other

PROJECT SPONSOR :

Eco Modal Consult, LLC
Project Summary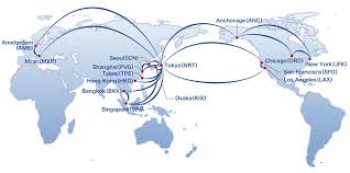 Airsource Partners has enlisted aviation consulting partner firm, Eco Modal Consult, LLC, to offer a high level Network Health Check (NHC) that can assist your airline evaluate your global efficiency and identify untapped opportunity of your route network.

The NHC is uniquely designed to provide any airline with a quick, cost effective, unbiased opinion, on Key Performance Indicators (KPI's) which are driving revenue generation & operational performance.

Project Description
Belgium-based Eco Modal Consult is assisting airlines evaluate the global efficiency of their current network. Untapped network opportunities will be identified during the course of this project.

Airlines are under continuous cost, revenue and increased competitive pressures. Unfortunately, long-term sustainability for an airline is in direct correlation to the ability to adapt to world competitive and market dynamics in a timely manner. This is where Airsource Partners is designed to assist.

It is paramount that airlines design a route network that is attractive to the flying public, is cost efficient to operate using existing assets, and affords the airline the ability to change strategy and quickly adapt to competitive pressures.

Minor adjustments to a route network can significantly influence customer satisfaction, gain increased market attractiveness for its product (its schedule), can further optimize operational efficiency, all while contributing to increased revenue generation capability.

Airsource Partners recommends an "alternative solution" to contracting with large consulting firms and the associated economic burdens which accompany them. Airlines do have an option to concentrate on "Quick Win" scenarios which can yield immediate results within a short span of time. By partnering with Eco Modal Consult, LLC, you gain immediate access to seasoned Planning, Scheduling & Operational professional resources, whereby airline specific, results-oriented, implementable, cost-effective network solutions will be delivered.

The identification and subsequent implementation of these Quick Wins, requires the airline to undertake an evaluation of its current network through the launch of a methodical NHC: this will highlight any inefficiencies and guide any recommendations based on existing operational constraints.

Potential NHC areas of focus:

=> Pattern of Service Review
=> Hub Design & Connectivity
=> ASK Production Levels
=> Average Daily Utilization
=> Aircraft Rotation Optimization
=> Competitive Analysis
=> OTP & Operations Reviews
=> Customer Service & Experience

Upon completion of agreed work scope, a report is submitted and presented to the airline's management team for their review and consideration. The report highlights any identified risk components and is aimed at improving the attractiveness and operational performance of the airline's network.

It is important to note that Airsource Partners is not attempting to replace an airlines planning capability but instead, works closely with airline groups in understanding operational intricacies and provides changes which can benefit the airline operation. With this said, the airline always retains "full rights and responsibility" in determining what changes to implement or pursue further if a NHC is contracted.

For your information, if the airline has other longer term requests for analysis or the NHC identifies such a need outside the original scope, Airsource Partners' Aviation Think Tank has significant industry skills and knowledge which can be leveraged to conduct such follow up projects at the airlines discretion.

Airsource Partners is committed to providing credible analysis for airlines, especially those in need of assistance, those who do not possess decision support technology, or those who have limited assets or resources to deploy!

We look forward to you contacting us for a Network Health Check and your associated partnership.

Experts / companies available for this project

Eco Modal Consult - Belgium
Before starting his own consulting practice in 2013, Mark Faber, the Founder and Principal Advisor of Eco Modal Consult, LLC has held senior positions at Qatar Airways, Delta and Boeing Corporation. Mark's career has primarily focused on solving the operational caveats of how aircraft transition more cost effectively, with maximum revenue generating capability, through the world airspace in commerce. EMC is committed to maximize operational synergies in airline, airport, airplane, & airspace and how to best deploy synchronized schedule assets within the world aviation environment. One underlying theme is to assist those airlines that are at risk for sustainability, have limited or no decision support technology, have limited resources and assets to deploy, while mitigating the economic burden which large aviation consulting firms impose for their services. The company believes that it is paramount that there is a realtime commitment, to sustainable development of aligned transportation systems, through economically responsible strategies, in an effort to reduce greenhouse gas emissions and to preserve and promote biodiversity. Mark, a US-national, is based in Brussels