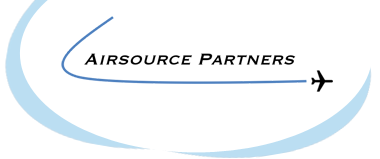 PROJECT OVERVIEW - GLOBAL WEATHER SOLUTIONS FOR AVIATION
What could Airsource Partners do to make aviation expertise more accessible to all?
We have conceived the first aviation –related online expert knowledge service connecting actors of the air transport industry with the outside expert world.
GLOBAL WEATHER SOLUTIONS FOR AVIATION
LAUNCH DATE :

JAN 2017

PRIMARY TARGET :

Airlines

PROJECT FUNCTIONAL AREA :

Network Planning & Flight Operations

PROJECT FOCUS :

Flight Operations

PROJECT SPONSOR :

Airsource Partners
Project Summary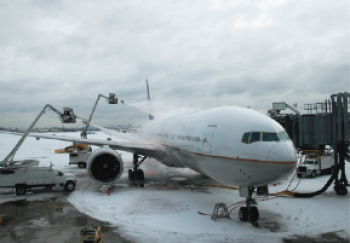 Efficient and timely delivery of targeted and accurate weather information is a major challenge for all airlines, independently of their size, location or type of operations. Weather data is of paramount importance to airlines as it has a direct implication on in-the-air / on-the-ground safety, operations efficiency as well as customer satisfaction.

Airsource Partners looked around the industry for superior, affordable and easy-to-implement global weather solutions. This Project Description tells you what benefits you can expect from the global weather solutions proposed by our retained weather services partner.



Project Description
Aviation businesses – airports, airlines, corporate flight operations, FBOs and helicopter operations – are highly influenced by weather. In winter, snow and ice forecasts are necessary for effective and efficient maintenance of ramps and runways and safety of operations; in summer, these businesses want to know where and when severe weather, particularly high winds and lightning, are expected to occur, to best prepare and schedule.

More and more, aviation businesses are turning to a comprehensive weather prediction solution, one that integrates the multiple products and services throughout the weather information value chain. A total weather information solution such as the one offered by our Partner makes the service more efficient and the information more reliable and timely – contributing toward optimized aviation operations and safety and maximized return on investment.


EXPERTISE IN TOTAL WEATHER SOLUTIONS

Our Partner's advanced information technology expertise allows it to surely and securely link the components of the traditional weather information value chain – from carefully maintained measuring instruments and observation stations, through quality-controlled data communication networks, to evaluation of weather forecasts by professional meteorologists and customized delivery and alerting of targeted weather parameters and conditions that support operational decisions.

With such a total weather solution, the aviation business subscribes to a single provider and benefits from data communicated through a carefully integrated and controlled information chain. Nothing is dropped or delayed or altered due to incompatible interfaces. Communication is efficient and reliable. The increased accountability borne by a single provider translates to a more reliable, more cost- effective product.

Our Partner is more than a system integrator; its in-house experts apply cutting edge technology and configurability throughout this chain during internal development. It is the Intellectual Property owner of all specialty hardware, software and delivery platforms included in its total weather solutions for aviation. The company's information technology expertise and experience in aviation solutions allows it to develop and deliver the correct system needed –from distinct solution modules to specially configured and value-added applications – to support the vital weather-sensitive decisions required.


QUALITY DATA, TRANSMITTED RELIABLY

Our Partner has integrated weather observation and forecasting systems for more than 30 years to make operations safer and more efficient at airports and airfields worldwide:
State-of-the-art meteorological and aeronautical sensors for monitoring atmospheric and environmental conditions, each with modular design for scalability; key parameters might include:

=> Wind direction and speed
=> Temperature, relative humidity and dew point
=> Cloud height
=> Visibility and RVR
=> Pressure and QNH
=> Runway surface temperature and conditions
=> Runway freezing point.


Automated data management applications and reporting systems that meet ICAO and WMO standards and accurately transmit real-time data as needed by various users, including the control tower, operations, flight planning, the cockpit and other users within the network. Software applications manage and present current data values, data validation and calculations, historical information and automatic generation of METAR, SPECI or SYNOP coded meteorological messages and user-initiated display of TAF forecasts.

Our Partner is positioned to provide this integration accurately – operating under the ISO 9001:2008 Quality System and ISO 20000 Service Management methodology – and cost effectively with its Meteorological Information Systems. These proven systems collect the essential information necessary for early detection and 'nowcasting' of dangerous or impactful weather.

Modular in design, they can be implemented singularly or integrated as needs change or grow:

=> Aviation Weather Observation Systems (AWOS) – complete solution of sensors, servers, and user systems – with graphic data displays, report generation tools and status and maintenance monitoring based on an easy-to-use software – to make comprehensive, current weather information readily available across airport operations and to general observers such as associated fire departments

=> IDWS – Ice Detection and Warning Systems. For observing the winter runway conditions, including pavement forecasts and treatment recommendations

=> Low Level Wind Sheer Alert System (LLWAS) – enhancing safety under wind shear conditions
=> Revolver Runway Visual Range (RVR) Transmissometer – maximizing airport capacity without compromising safety

=> Cirrus 100 Ceilometer – ultra-accurate readings for best operations decisions

=> Aeronautical Terminal Information Systems (ATIS) – including Datalink Network ATIS and VOLMET (D-ATIS and D-VOLMET) systems, for disseminating all relevant aerodrome information to pilots.


VALUE-ADDED FORECASTING AND ALERTING

At the end of the weather information value chain, our Partner also processes and delivers up-to-date weather observations and forecasts and alerts that consolidate a wide range of information in a single- subscription, single-interface deliverable.

These services are designed to meet the particular needs of different aviation businesses and complement the aeronautical-meteorological systems described above:

=> Online Airline Edition – FAA QICP- certified; radar, current conditions and forecast on one screen, including flight level wind outlook, and configurable alerting service, to support airline takeoff, landing, and routing decisions.

=> Online Airport Edition – supports aircraft operations at some of the world's busiest airports, with diverse, mission critical observations, system operation, and maintenance; hourly weather and runway temperature forecasts to help clear winter runways safely and efficiently.

=> Regional and smaller airports rely on this service for online access to up-to-date forecasts that airport ground operations mitigate the impact of weather; maintain safety; and reduce operational costs. They often include runway forecasts and treatment recommendations in the parameters and conditions specified for their customized presentation, along with real-time lightning occurrence – as opposed to lightning predictions that can lead to false alarms and unnecessary flight disruptions or worse: delayed reporting after deadly lightning has already struck.

=> Online Corporate Flight Edition – get just what you need – from METARs to TAFs to PIREPS – for the route you're flying; real-time lightning alerts and ground wind forecasts to protect your assets on the ground; access from your office, on the way to the field or in the cockpit.

=> Online FBO Edition – Fixed Base Operators (FBOs) can deliver all pertinent weather data along their clients' routes without time-consuming information collection. A single-click weather information services dashboard delivers at-a-glance access to current conditions, forecasts, radar, and alerts for the surrounding area and confirmation of local NOTAMs in effect. With all pertinent weather data along the route, the FBO eliminates time- consuming information collection while providing optimum service to its clients. Pilots view their choice of aviation and weather data – from METARs to TAFs to PIREPS – layered over their flight path.

=> Online Helicopter Edition – a single click quickly provides current and forecasted weather, radar, and alerts to help the user make a go/no go decision


Again, with our Partner's advanced technology, the proposed set of online solutions add unique and industry-leading value that distinguish them from those of other providers:

Meteorologist evaluation of weather forecast models, weighing the ensemble of inputs to achieve the most accurate forecast, then reviewing and editing forecasts hourly based on specific location; this approach increases forecast accuracy significantly, especially for weather events less than two hours out.

Anytime online and mobile access to targeted weather information, viewing sensor information and forecasts on one interface

=> Customized dashboard displays information specified by the user for a particular airport or location, such as runway pavement forecast, precipitation forecast, and treatment recommendations
=> Real-time radar visualization of lightning, with map overlay, showing the where and when strikes occur; the user can zoom to airport and even ramp-level viewing with high accuracy.


Proactive forecast alerts accessed online and via mobile device using our Partner's patented alerting technology, provides warnings and advisories of parameters and conditions specified by the user, such as lightning strike distance; includes countdown and all-clear notifications.

Anytime online consulting with a professional meteorologist to clarify any questions about the weather information provided –helping the aviation business make the right operations decisions.


DESIGNED FOR INTEGRATION AND "SOLUTION"

With a complete meteorological solution that delivers targeted weather information, the aviation business does not have to rely on a weather station installed in a remote location or work with generic weather information. It automatically receives accurate and complete information – when, where, and how it is needed, without gathering information from various sources and contracting with multiple providers. The airport, airline, or other aviation operation then can focus efforts on optimizing its operations efficiency and safety.

Our Partner's total weather solutions are doing just that for several national meteorological organizations and some of the world's busiest airports. Designed from the start for building a solution that best serves the needs of the aviation business, they include technically complex observation systems meeting exacting standards; information processing and presentation systems; information broadcasting; and online, configurable weather forecasting and proactive alerts.

Our Partner provides a comprehensive weather information solution that integrates the specialized deliverables of the weather information value chain. This total weather solution includes equipment for environmental observation, network data communication, and configurable delivery service targeting the aviation businesses experiencing weather risk hour by hour.