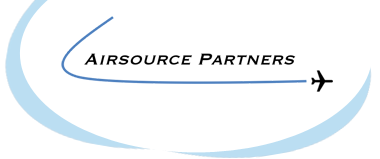 PROJECT OVERVIEW - FLIGHT OPERATIONS: TRANSFORM YOUR SOCC
What could Airsource Partners do to make aviation expertise more accessible to all?
We have conceived the first aviation –related online expert knowledge service connecting actors of the air transport industry with the outside expert world.
FLIGHT OPERATIONS: TRANSFORM YOUR SOCC
LAUNCH DATE :

MAR 2014

PRIMARY TARGET :

Airlines

PROJECT FUNCTIONAL AREA :

Network Planning & Flight Operations, Information Technology

PROJECT FOCUS :

Flight Operations, Project Management

PROJECT SPONSOR :

AIROPS Consulting Group
Project Summary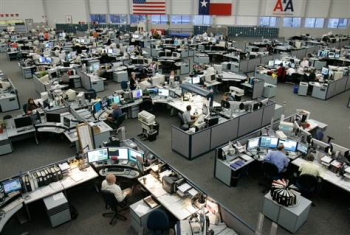 The System Operations Control Center (SOCC) is the heart of the airline, the epicenter where effective decision-making, communication, teamwork, and leadership are critical to ensure that its team members are able to meet and exceed customer needs.

Improve your Airline's operational efficiency and financial performance by launching a thorough and meticulous review of your SOCC.

Our partner AIROPS Consulting Group proposes a proven SOCC Transformation Project to give your Airline's SOCC a valuable boost.

Project Description

Improve your Airline's operational efficiency and financial performance by launching a thorough and meticulous review of your current SOCC.

The airline's SOCC (System Operations Control Center) has a direct impact on ensuring that its vision is eventually achieved.

Most SOCCs involve several teams that must work in close coordination to ensure safety, budgetary and operational goals are attained. These teams can include, Maintenance Control, System Control, Crew Services, Dispatch, Customer Service and Security. A direct impact on the airline's vision requires a firm commitment from Leadership that all team members involved are given the tools and empowerment needed for success.
While most airlines feel their SOCC may be running already at maximum efficiency there is always room for improvement and that is where our Partners AIROPS Consulting Group can help.

Our Partner's SOCC Transformation Project offers your Airline full lifecycle solutions for all your SOCC teams in the fields of:

=> Business Process Redesign
=> Organizational Transformation
=> Continuous Improvement
=> Change Management / Acceleration
=> Technology Requirements
=> Business Automation
=> Sustainment and Control.

What does this mean and what will the SOCC Transformation teams do? Their action will include the following tasks:
=> Review and provide options to current IT solutions utilized in Daily Crew Control, Dispatch, Aircraft Scheduling/Recovery, MOC, Customer Service and other support tools
=> Analyze Communication flow both internal & external and recommend changes to streamline flow for improved communication
=> Review physical design of SOCC & work with your Team to offer low cost redesign solutions
=> Thorough study of and modification of all department processes and procedures
=> Headcount evaluation
=> Emergency Response Plan study
=> Review and/or development of a comprehensive Reporting Package to ensure all key elements of your SOCC are measured and reported to track/measure performance.

More limited actions on targeted domains are possible too.

Why choose our Partner? They have been selected as being Specialists in Aviation Business Transformation. Unlike many aviation services providers available on the market, their consultants have expansive experience in their area-of-expertise. For each project the most appropriate consultant are handpicked on the basis of their knowledge and past experience. They are not biased towards any specific IT solutions or other products. They have a strong working relationship with many IT and other aviation services vendors but they work with their Customers' best interest in mind to offer them the best solution to meet their needs. Their business strides to provide airlines with solutions to build long-term relationships with their Customers.

AIROPS Consulting Group and Airsource Partners share the same view on the way we can help airlines thrive and succeed during these days of economic hardship. It was therefore only natural that we combine our strengths and join our efforts to help airlines face a better future.

More details about the proposed SOCC Transformation Project can be obtained at any time through Airsource Partners.


Experts / companies available for this project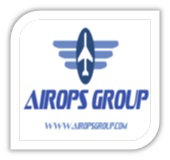 AIROPS Consulting Group - USA
Florida-based AIROPS Consulting Group was created 15 years ago by John Popolizio. John is a seasoned airline executive boasting over 25 years of experience in the aviation industry. AIROPS Consulting Group provides a wide range of aviation services including among others business process reengineering, project management, business analytical services and other general consulting services in a selection of functional domains, including flight operations and resource management. Today the company has clients in the US and the EMEA zones.