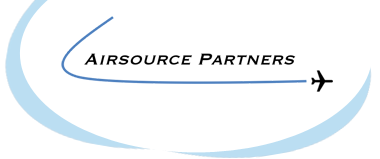 PROJECT OVERVIEW - QUALITATIVE ASSESSMENT OF CUSTOMER EXPERIENCE
What could Airsource Partners do to make aviation expertise more accessible to all?
We have conceived the first aviation –related online expert knowledge service connecting actors of the air transport industry with the outside expert world.
QUALITATIVE ASSESSMENT OF CUSTOMER EXPERIENCE
LAUNCH DATE :

JAN 2017

PRIMARY TARGET :

Airlines

PROJECT FUNCTIONAL AREA :

Sales & Marketing, Customer Experience

PROJECT FOCUS :

Other

PROJECT SPONSOR :

Airlines Services Consulting
Project Summary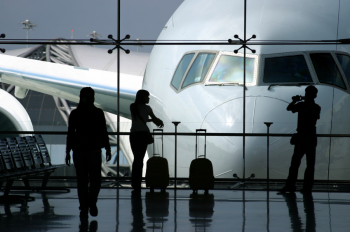 Over the years air travelers have become extremely savvy consumers going into great length to get the most value out of their money by astutely comparing prices and other aspects of the airline's offers (schedule, on-time performance, loyalty programs, ..) and including other travelers' opinions (passenger reviews) in their decision making process. As a result, airlines and airports are left with no other choice than proposing the best offering possible in terms of customer experience and overall quality of service to their customers.

Airsource Partners and consulting firm ASC Airlines Services Consulting are joining forces to offer airlines a proven methodology to benchmark and enhance the level of their services proposed to their passengers.

Project Description
Leading, pace-setting airlines and airports are bound to place customer experience and quality of service at the heart of their customer-centric strategy.

In this context an impartial and independent assessment by the airline of its perceived customer experience and level of service can generate tremendous and tangible added value to airlines' and airports' management teams.

Among other benefits, the analysis will highlight the following benefits:

=> Compare the airline's offering with industry standards and competitors' offers
=> Guarantee attractiveness of customer's experience
=> Contribute to efficient and consistent delivery of services daily according to set specifications
=> Identify strengths and weaknesses in terms of products and services design and delivery
=> Highlight areas of value-adding enhancements in areas covered by the study
=> Improve travellers' experience.


Scope of intervention

At the airline's discretion, the study can either include a 360° qualitative review of the customer experience (covering each customer touch point on ground and in-flight) or be limited to a targeted list of specific features such as market, class of travel, identified customer touch point, specific product or service.

The analysis is conducted by experienced aviation professionals gathering simultaneously a wealth of information far surpassing the level of information obtained through any traditional mystery shopping techniques. As a consequence, the number of field measurements required to get a full picture of the service provided by the airline is dramatically reduced compared to the usual assessment practices, thus making the process more cost-effective with a greater return on investment.

The qualitative assessment captures details in daily operational delivery of customer experience far exceeding traditional ticking standard measures. Data gathered will feed a large number of departments including but not limited to marketing, quality, budget, brand, ground and in-flight operations, training, procurement.

All aspects of each and every feature/customer touch point is covered by the study: hardware, software, staff's skills, impact on brand, working methodology, budget, etc.
Auditors operate in total independence from other industry stakeholders (ground handler, caterer, quality ranker, etc), thus guaranteeing full impartiality of their findings, analysis and recommendations.

ASC's qualitative assessment of customer experience brings an external eye-opening and unbiased review of the airline's performance. The analysis is a valuable complement to other internal initiatives such as in-house audits, customer satisfaction surveys, users feedbacks, audit from official quality ranking company, etc.
The study can be performed once or at regular intervals.


Deliverables

The project's timeline includes 3 distinct phases:
=> Validation of the detailed scope of assessment and review of the airline's current working documentation and procedures
=> Field audit conducted inspired mostly by the "mystery shopper" methodology enriched with the expert vision brought by ASC's experts to transform the assessment into a qualitative and comprehensive analysis
=> Reports delivery including detailed feedback of observations, validation of standards delivery, identification of customer experience strengths and weaknesses, gap analysis with best industry standards, comprehensive analysis of each customer touch point observed, recommendations for enhancements in all areas (design, processes, staff skills, image, etc).


Experts / companies available for this project
ASC - Airline Services Consulting - France
ASC Airlines Services Consulting was created a few years back by Frédéric Lamarche, a seasoned aviation specialist with more than 23 years of industry experience. Before becoming senior consultant, Frédéric fulfilled various managing positions both for a Major European Hub carrier and a start-up air airline in the fields of Marketing, ground and in-flight products and quality of service. He has a wide International experience and he supports sustainable solutions that are fully tailored to each customer's individual concerns, specific requirements and operational context. ASC Airlines Services Consulting is an independent company providing consultancy and services for Airlines and Airports in the areas of Marketing, Customer Experience and Quality of Service benchmarking. Their experts boast a major professional expertise and confirmed International experience acquired both in the field and during managing positions at various airlines. ASC's solutions aim to be pragmatic, customer centric, efficient and cost-effective.

Christiane / ASC - Airline Services Consulting - France
Christiane is the leading expert of ASC for all projects related with customer service, commercial organization and quality of service in airports. During the 38 years of her professional experience, she fulfilled various positions for a Major hub carrier confirming her wide experience, including station manager and general manager of various departments (ground handling sales, quality of service, tickets offices, check-in and transit).

Jean-Pierre / ASC - Airline Services Consulting - France
With more than 37 years of managing experience with Major European airline and catering companies, Jean Pierre is putting its wide International expertise at the service of airlines and caterers. During his professional life, he had the opportunity to meet any kind of challenge related with catering and in-flight product and service under all aspects, including product design, selection and implementation, quality of service monitoring, budget management, cost savings, supply chain procedures, service methodology and specifications for providers.

Monique / ASC - Airline Services Consulting - France
Monique has joined ASC team after over 30 years working in various commercial, marketing and quality managing positions for a Major European airline. During her career, she has specialized herself in ground product, service and quality design, implementation and monitoring, on all types of networks (short, medium, long haul). Her expertise includes customer service, both in airport, call center and ticket office, quality of service monitoring, service policy and customer management procedures.