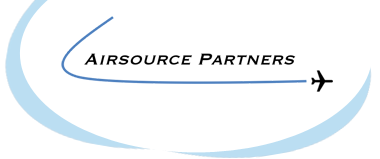 PROJECT OVERVIEW - CUSTOMER EXPERIENCE: QUALITY OF SERVICE MONITORING
What could Airsource Partners do to make aviation expertise more accessible to all?
We have conceived the first aviation –related online expert knowledge service connecting actors of the air transport industry with the outside expert world.
CUSTOMER EXPERIENCE: QUALITY OF SERVICE MONITORING
LAUNCH DATE :

MAR 2014

PRIMARY TARGET :

Airlines

PROJECT FUNCTIONAL AREA :

Sales & Marketing, Customer Experience

PROJECT FOCUS :

Other

PROJECT SPONSOR :

Airlines Services Consulting
Project Summary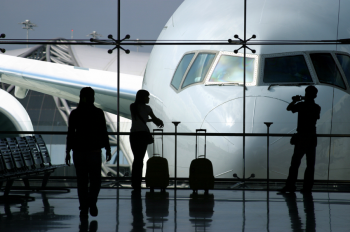 Leading airlines and airports in the world have set up performance measurement systems to monitor the quality of their service delivery and support top level customer experience. Consistency in customer experience delivery is a key factor of success today. It can be guaranteed only if accurate tools are implemented.

Airsource Partners has selected French consulting organization ASC - Airlines Services Consulting to help airlines and airports maintain the highest level of performance.
Project Description
Airlines need to monitor the quality of their services on a continuos basis. This project will help airlines set up their own performance measurement systems.

To sustain continuous high-level performance over time the following features are needed:

- Rigorous and adapted quality standards defined for each customer touch point
- Accurate organization alignment for maximum efficiency and reactivity in daily processes
- Efficient monitoring tools feeding reporting systems on a regular basis
- Culture of quality among staff members, whatever is their responsibility level, and suppliers

The implementation of such monitoring processes guarantee higher customer satisfaction, loyalty and buy back, improve budget and operational performance and enhance brand value and commercial success.

Scope of intervention

The exact and most appropriate scope of intervention will be determined in accordance with each client's own objectives. The scope of intervention might span over the overall system or be targeted towards specific customer experience features. At the airline's discretion the study can cover in-house departments and staff only or can be extended to cover product and service suppliers with a consequent impact on related contracts.

The analysis and recommendations submitted at the end of the analysis include all aspects of quality of service monitoring..

Deliverables:

- Analysis of current quality organization, practices, processes
- Design of appropriate and effective standards for each customer touch point
- Definition of recommended organization alignment for improved efficiency in quality of service monitoring
- Implementation of monitoring tools and procedures including control of standards application and reporting
- Recommendations in terms of staff training and communication.
Experts / companies available for this project
ASC - Airline Services Consulting - France
ASC Airlines Services Consulting was created a few years back by Frédéric Lamarche, a seasoned aviation specialist with more than 23 years of industry experience. Before becoming senior consultant, Frédéric fulfilled various managing positions both for a Major European Hub carrier and a start-up air airline in the fields of Marketing, ground and in-flight products and quality of service. He has a wide International experience and he supports sustainable solutions that are fully tailored to each customer's individual concerns, specific requirements and operational context. ASC Airlines Services Consulting is an independent company providing consultancy and services for Airlines and Airports in the areas of Marketing, Customer Experience and Quality of Service benchmarking. Their experts boast a major professional expertise and confirmed International experience acquired both in the field and during managing positions at various airlines. ASC's solutions aim to be pragmatic, customer centric, efficient and cost-effective.