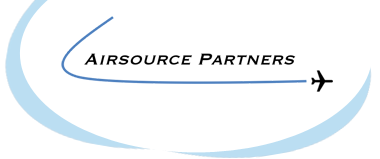 PROJECT OVERVIEW - JOINING AN ALLIANCE - BENEFITS & PITFALLS
What could Airsource Partners do to make aviation expertise more accessible to all?
We have conceived the first aviation –related online expert knowledge service connecting actors of the air transport industry with the outside expert world.
JOINING AN ALLIANCE - BENEFITS & PITFALLS
LAUNCH DATE :

JAN 2017

PRIMARY TARGET :

Airlines

PROJECT FUNCTIONAL AREA :

Sales & Marketing, Information Technology, Others

PROJECT FOCUS :

Airline Strategy, Airline Management, Business Plan Definition, Project Management, Information Technology

PROJECT SPONSOR :

Airsource Partners
Project Summary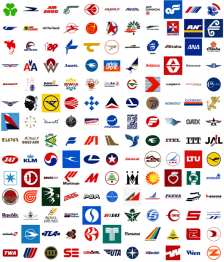 The decision to join an airline alliance - and the corollary selection of the alliance - are very important strategic decisions to take for an airline. Let alone for smaller carriers that need to prove to existing alliance members that they represent a good addition to the group.

Yet, if joining an Alliance potentially brings an airline a wealth of benefits, it also comes with its share of efforts required and pitfalls to avoid.

This project will help the airline in its decision to join or not any alliance, and which one. Our experts will reveal the airline's true attractiveness to alliances, help in the selection of the most appropriate alliance, suggest and implement if required recommendations for a successful application to the selected alliance.

Project Description
Joining an airline alliance comes with a number of benefits and pitfalls. This project reviews what airlines should know prior to making the important decision of joining an alliance.

Airline alliances represent a very powerful marketing tool to made available to airlines and air travelers.

To airlines, the most important benefits include an extended network (mostly through code sharing), cost reduction in majority obtained through the sharing of various sales and technical facilities and staff in cities and at airports, and coordinated investments and purchasing between alliance members. Other significant benefits can include the improvement of the airline's perceived image through membership to an international alliance and a general improvement of the processes used by the airline now at the contact of potentially better-run airlines.

Alliance membership also bring benefits to the travelers. They can expect lower prices due to lowered operationals costs for any given routes, more choices on any given route, a higher degree of recognition by the airline (through more generous FFPs for example) and generally a smoother travel experience (in case of reaccommodation following flights cancellations for example).

To date, 3 major alliances dominate the market: Star Alliance founded in 1997 with 28 members as of 01SEP13, Oneworld founded in 1999 with 14 members and Skyteam founded in 2000 with 19 members.

The decision to join or not an alliance is no easy decision to make by any airline management team. While the benefits previously described of joining an alliance are numerous and important, alliance membership also comes with a certain number of drawbacks or challenges to the airline such as added paperwork, a certain loss of authority to the alliance and a de facto dominance of the alliance - and its airline members - by the leading airlines of the alliance (AA/BA at Oneworld, AFKL/DL at Skyteam and LH/UA at Star).

Once the decision has been made to join an alliance, the question comes to decide which alliance to join. In some cases the choice is quite obvious: if an airline's main competitor is already a member of a certain alliance, or if this alliance is over represented in the airline's region it is quite unlikely that the airline will decide to join the same alliance (or will even be invited to join the alliance). In other cases the choice between at least 2 of the 3 major alliances remains an open issue.

Once the choice of the alliance has been done comes the most challenging part of all: the application to the alliance.

For an airline to be invited to join an alliance is a long and challenging task. A long preparation work is needed by the airline that has to demonstrate it fills all the conditions to be a member on many grounds: network, safety records, IT, passenger service, etc … Most alliances impose their applicants some very strict rules to follow if they become members, especially on the IT front, even though gone are the days in the '90s when alliances were hoping to see all their members adopt the same systems and infrastructures.

Candidates to alliances will also have to defend their cases near all members of the alliance. A time consuming task requiring well-honed communication skills.

All in all it therefore not unusual for an airline to wait for 2 years before it is invited to join an alliance.


Airsource Partners can accompany the airline throughout the application process by providing in particular the following support at various stages of the project :

=> Should the airline join an alliance or not?
=> Choice of the most appropriate Alliance for the airline
=> Preparation of the airline's application file to the alliance membership
=> Monitoring of the application
=> Active support throughout the application process
=> Lobbying near other alliance members
=> Implementation of the directives set by the Alliance
=> Monitoring of the Alliance integration process
=> Alliance benefits follow up

Airsource Partners will form a team of experts fully knowledgeable in the various areas involved: strategy, IT, network management, customer service, project management, etc … The qualifications and number of experts involved will vary during the various phases of the project.

Feedback on the evolution of the project will be provided to the management team of the airline on a permanent basis.

Experts / companies available for this project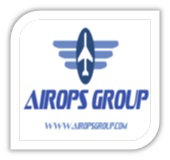 AIROPS Consulting Group - USA
Florida-based AIROPS Consulting Group was created 15 years ago by John Popolizio. John is a seasoned airline executive boasting over 25 years of experience in the aviation industry. AIROPS Consulting Group provides a wide range of aviation services including among others business process reengineering, project management, business analytical services and other general consulting services in a selection of functional domains, including flight operations and resource management. Today the company has clients in the US and the EMEA zones.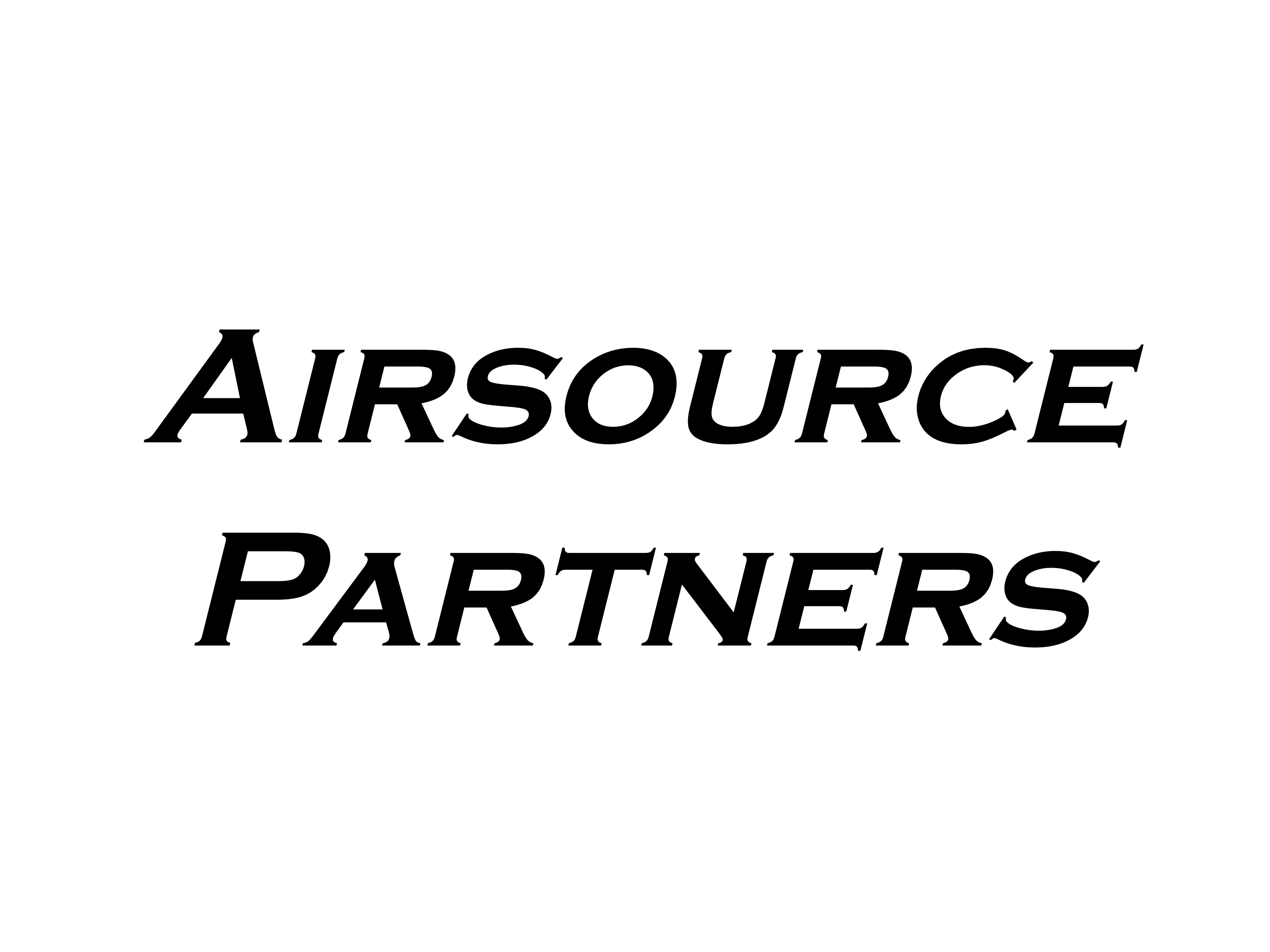 Jorge Miller & Team - Argentina
Jorge Miller's Team is a task force with solid skills in Liability Audit, Fare Proration, Simplified Interline Settlement (SIS), Revenue Accounting and Audit and Revenue Recovery, acquired at the contact of important Latin American airline companies.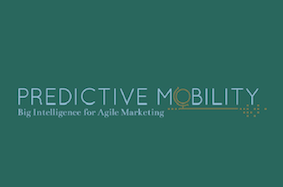 PREDICTIVE MOBILITY - Cyprus
Predictive Mobility was created in June 2010 by seasoned aviation expert Christophe Ritter to provide airline with hands-on consulting and more recently an integrated airlines marketing planning solution. With its offices in Larnaca, Cyprus and a development center in Bucharest, Romania, Predictive Mobility is providing its solution AIR.PM to regional air carriers like RwandAir, Mauritania Airlines or Air Moldova, aircraft manufacturer Sukhoi, and consulting services to international airlines and airports worldwide. Christophe boasts over 15 years of aviation experience obtained through hands-on management positions at Air France and the consulting arm of Sabre Airline Solutions, including restructuring and turn around projects at Aeroflot, Avianca, Delta Air Lines or Etihad Airways just to name a few. Christophe is also the co-founder of Milanamos, launched in 2014 and providing airports and airlines with a very unique and innovative Market Intelligence solution specifically conceived for small/medium-sized airlines.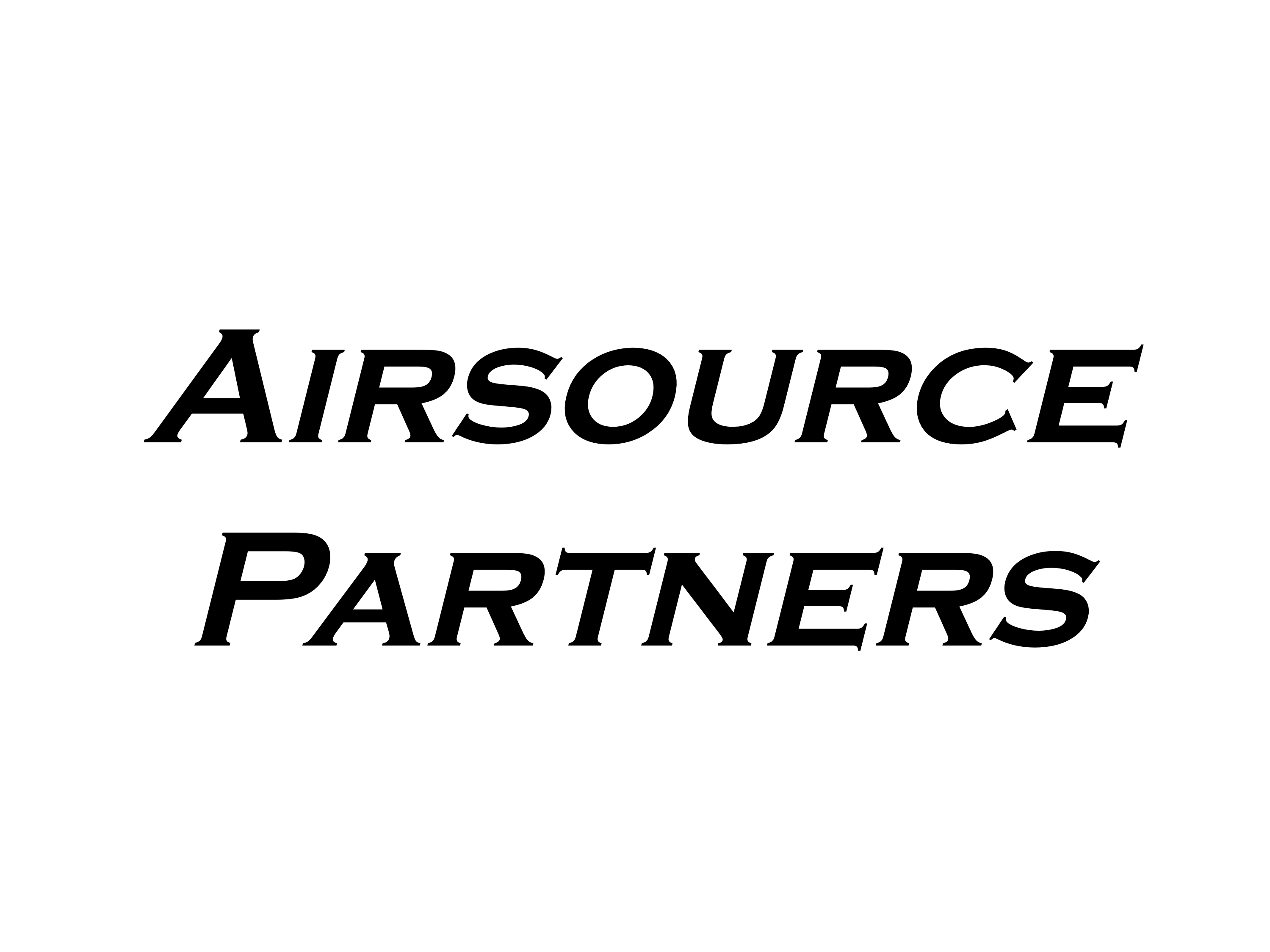 Ravindra - France
Ravindra has a hands-on experience in the design, implementation and monitoring of loyalty solutions for airlines. He has already successfully conceived and implemented scores of FFPs at several airlines of the EMEA region. He opened his own consulting practice in the domain of FFPs several years ago and is also very knowledgeable in the area of CRM.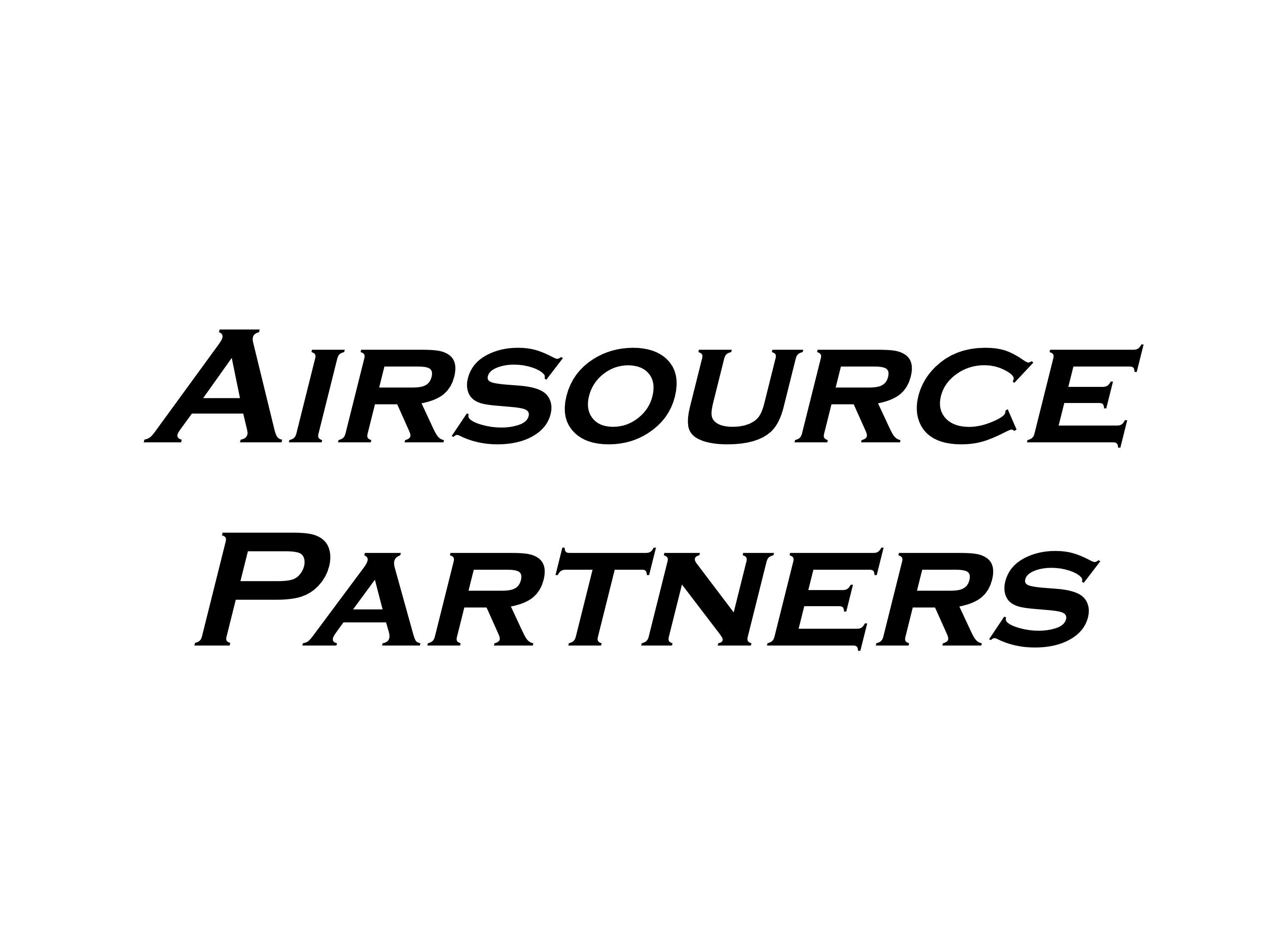 Pierre - France
Paris-based Pierre has over 25 years of aviation expertise acquired at the contact of many players of the air transport industry. He has an extensive experience working in Africa in particular. Pierre now runs his private consulting practice in the aviation sector.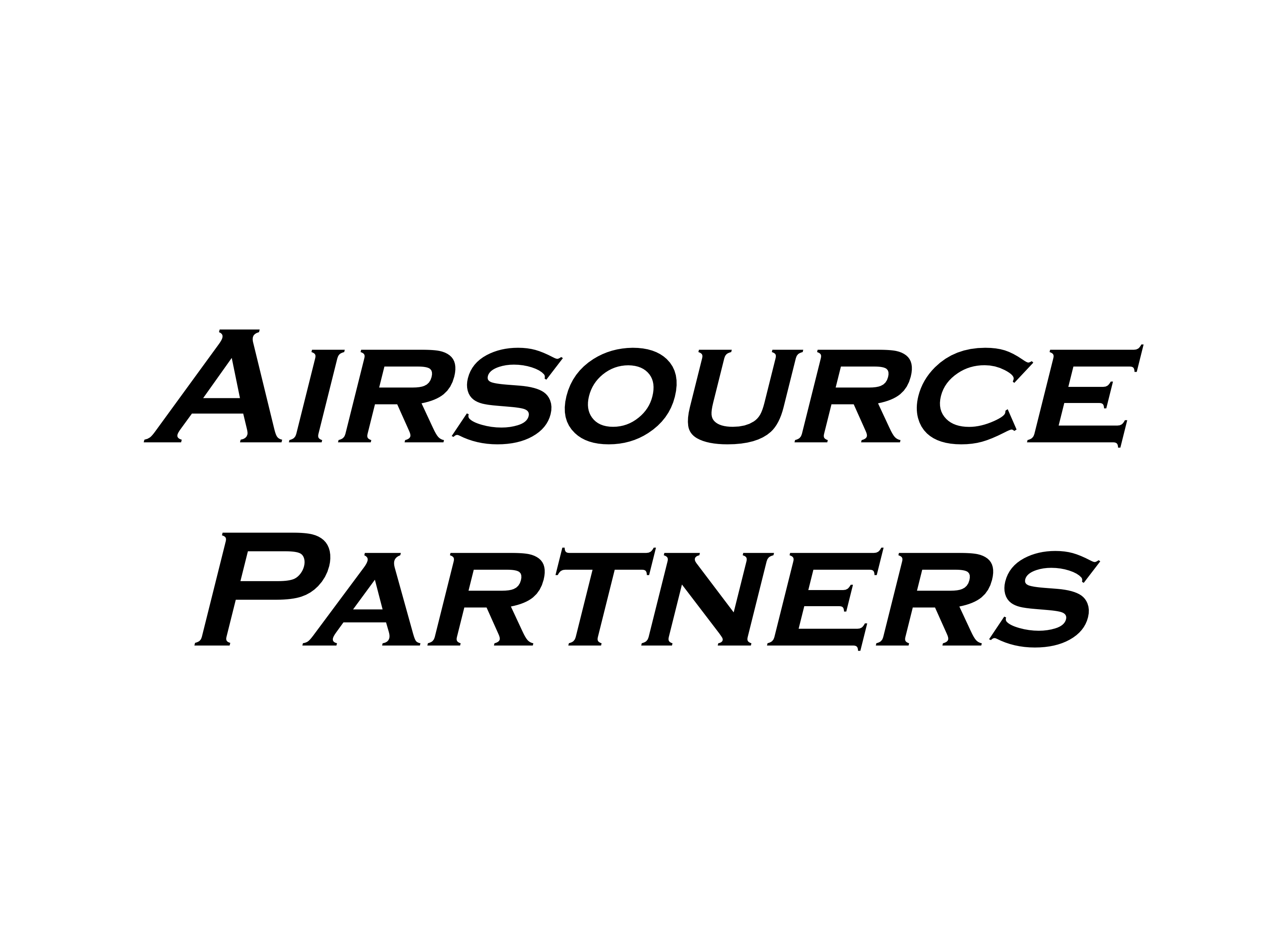 William - France
Bill has 20+ years of experience in internal and external consulting in Revenue Management & Pricing. He now lives in France with his wife and kids. Expert has implemented Revenue Management and Pricing solutions at various European airlines and other travel companies such as Air France, SNCF, Gulf Air or Club Med.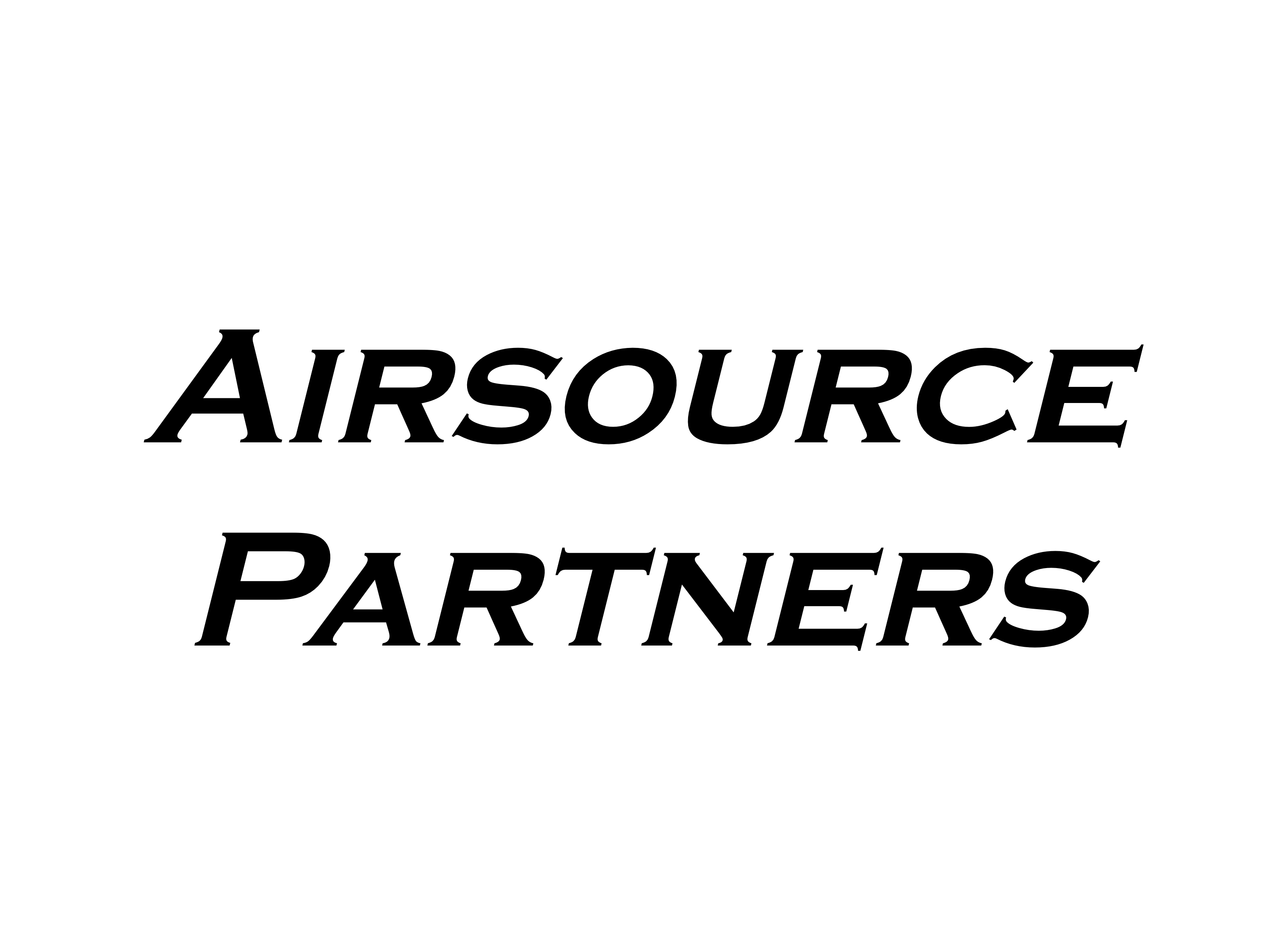 Graeme - England
UK-based Graeme is a former commercial pilot having fulfilled various management, high profile positions at various airlines in the area of flight operations, safety and training. Most recently this expert served as the Sr VP Operations of a fast growing Western Asian carrier. The expert started his own consulting practices a few years ago.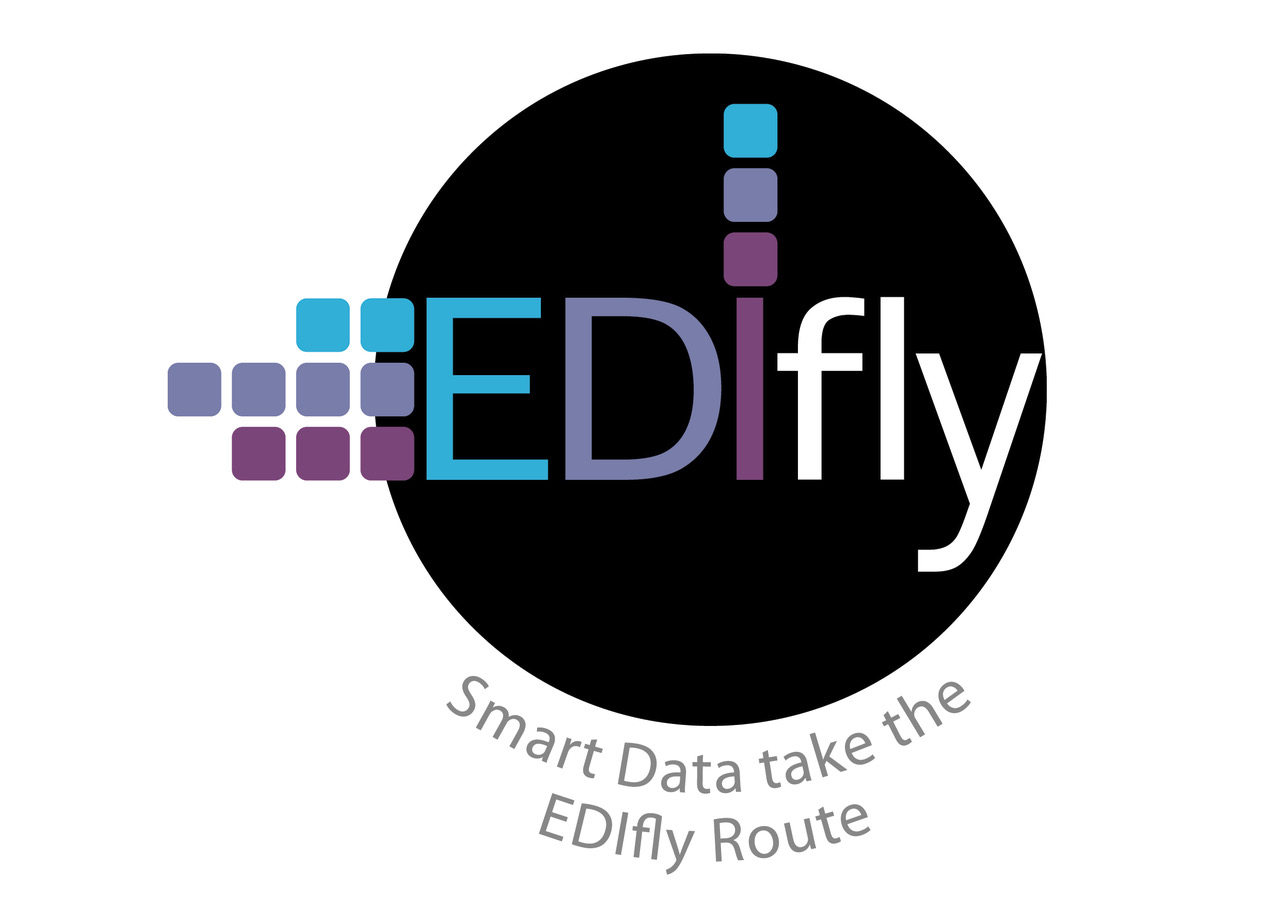 EDIfly - Luxemburg
Innovative Software's EDIfly provides a sleek and high-performance platform to bring Messaging and Message Switching 2.0 to process communication in aviation, rail, logistics etc. A fully backwards-compatible concept enables you to gradually cut-over mission-critical processes without a 'big-bang' scenario of changing everything i "one logical second".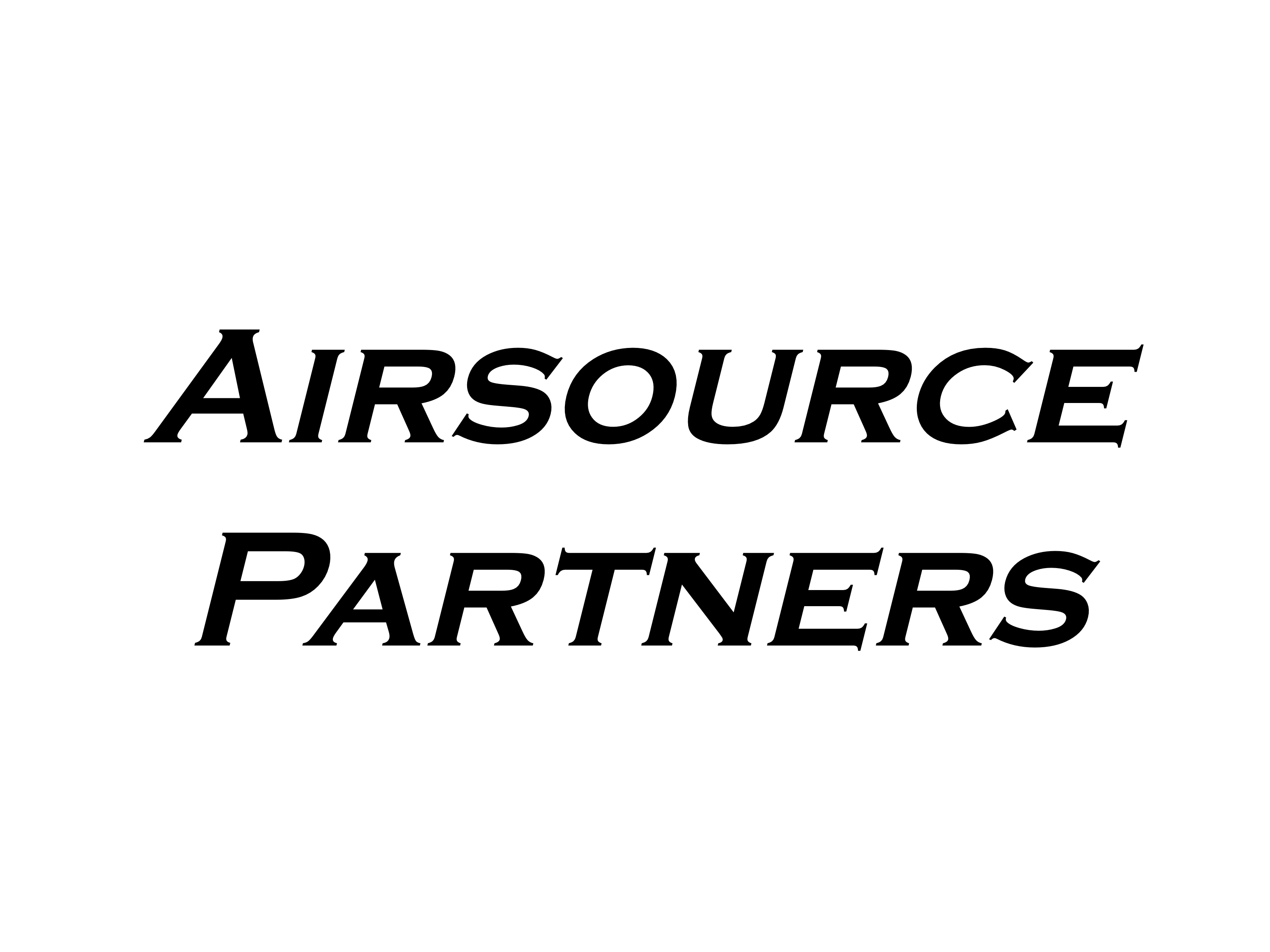 Jean-Paul - UAE
Jean-Paul has a very strong airline background acquired during his past tenures at a major European airline and a leading aircraft manufacturer. He has an extensive sales and marketing experience completed with a thorough technical expertise. He is now based in Dubai, UAE, where he started his own consulting practice a few years ago.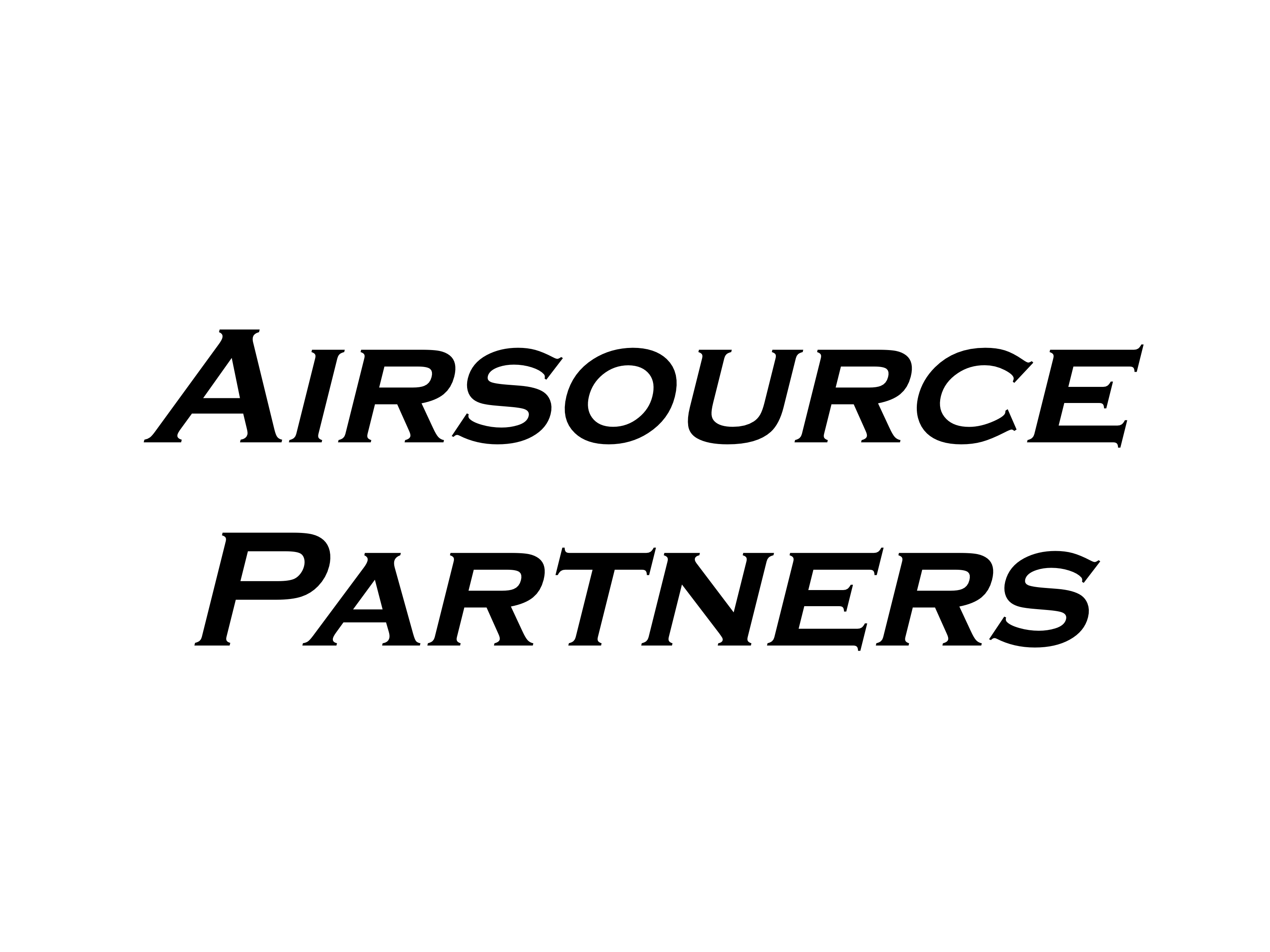 Eric - France
Eric is a French national with a solid hands-on airline experience in the areas of cargo & logistics, sales & marketing and customer service management acquired during his tenures at various major European carriers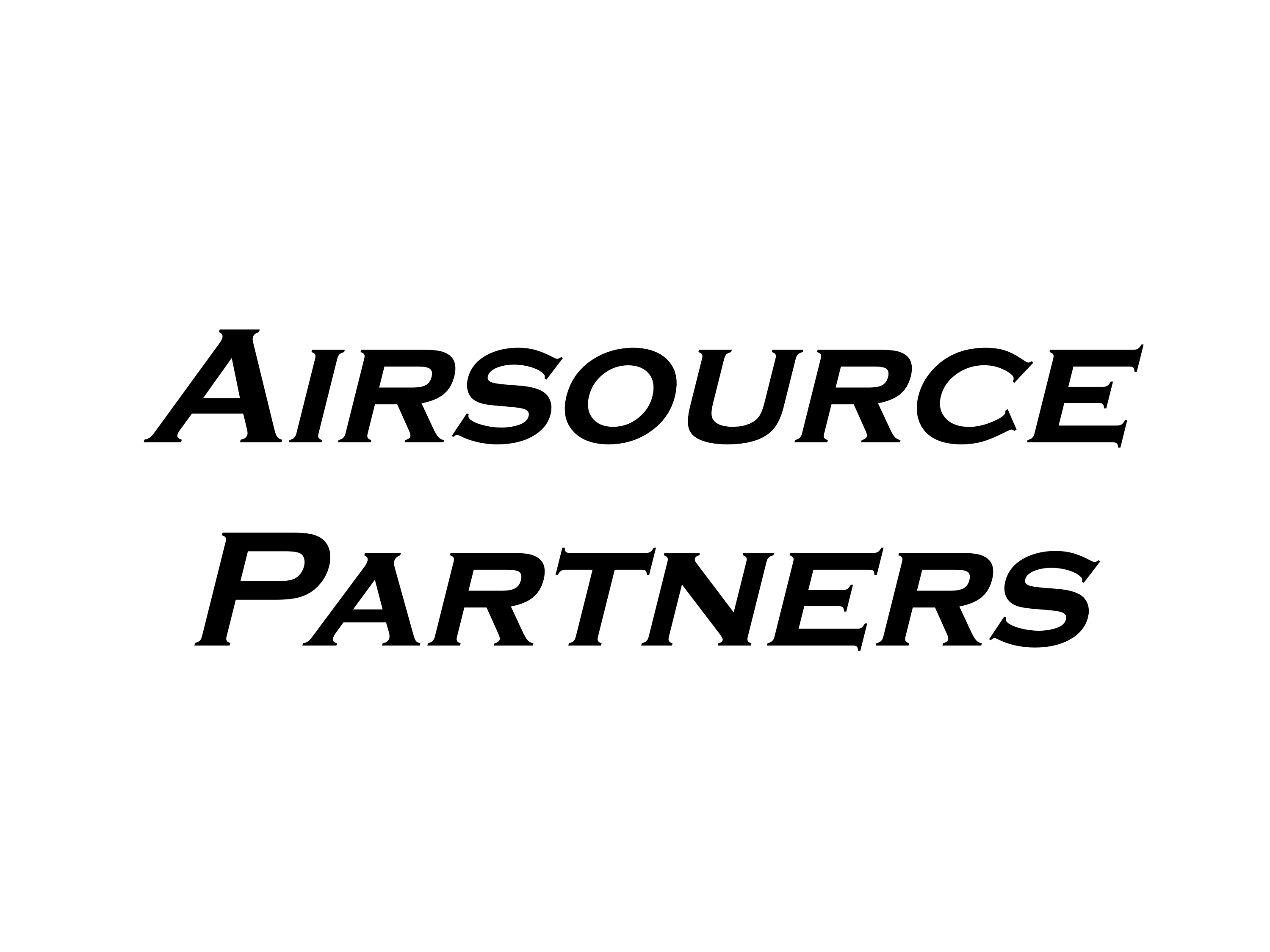 Jeepal - India
India-based Jeepal is a knowledgeable and experienced aviation specialist with diverse and in-depth knowledge of airline operations and regulatory compliance. He has worked for various airlines both in consulting and operational roles.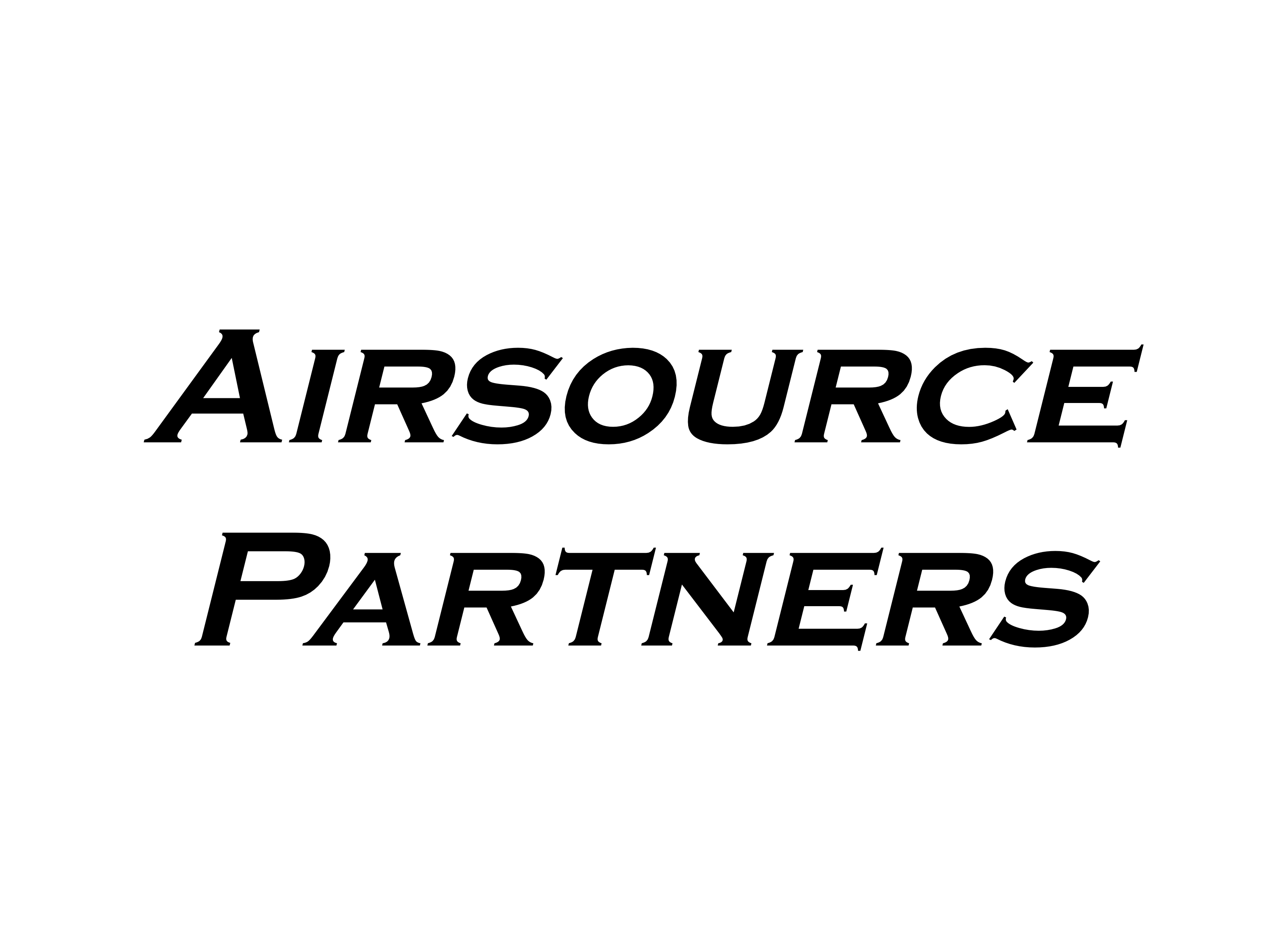 Neil - France
France-based Expert Neil is a result-driven executive with management and marketing experience in high technology, globally competitive industries requiring with a long term strategic vision. He has held major management and consultancy roles for several aircraft manufacturers, exec jets operators and other aviation service providers. Neil has a working experience of Asia also.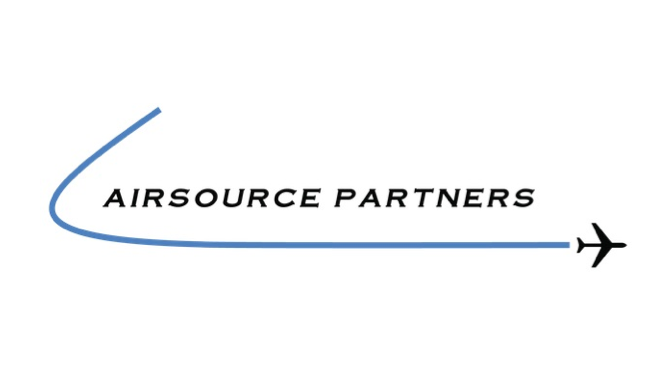 ACMI Operator #3 - Eastern Europe
This ACMI Operator based in Central/Eastern Europe offers medium/long term ACMI solutions highly customized to the needs of its clients. This airline has been selected by Airsource Partners on the basis of its ability to deliver superior customer service in full adherence to the most stringent operational and safety requirements.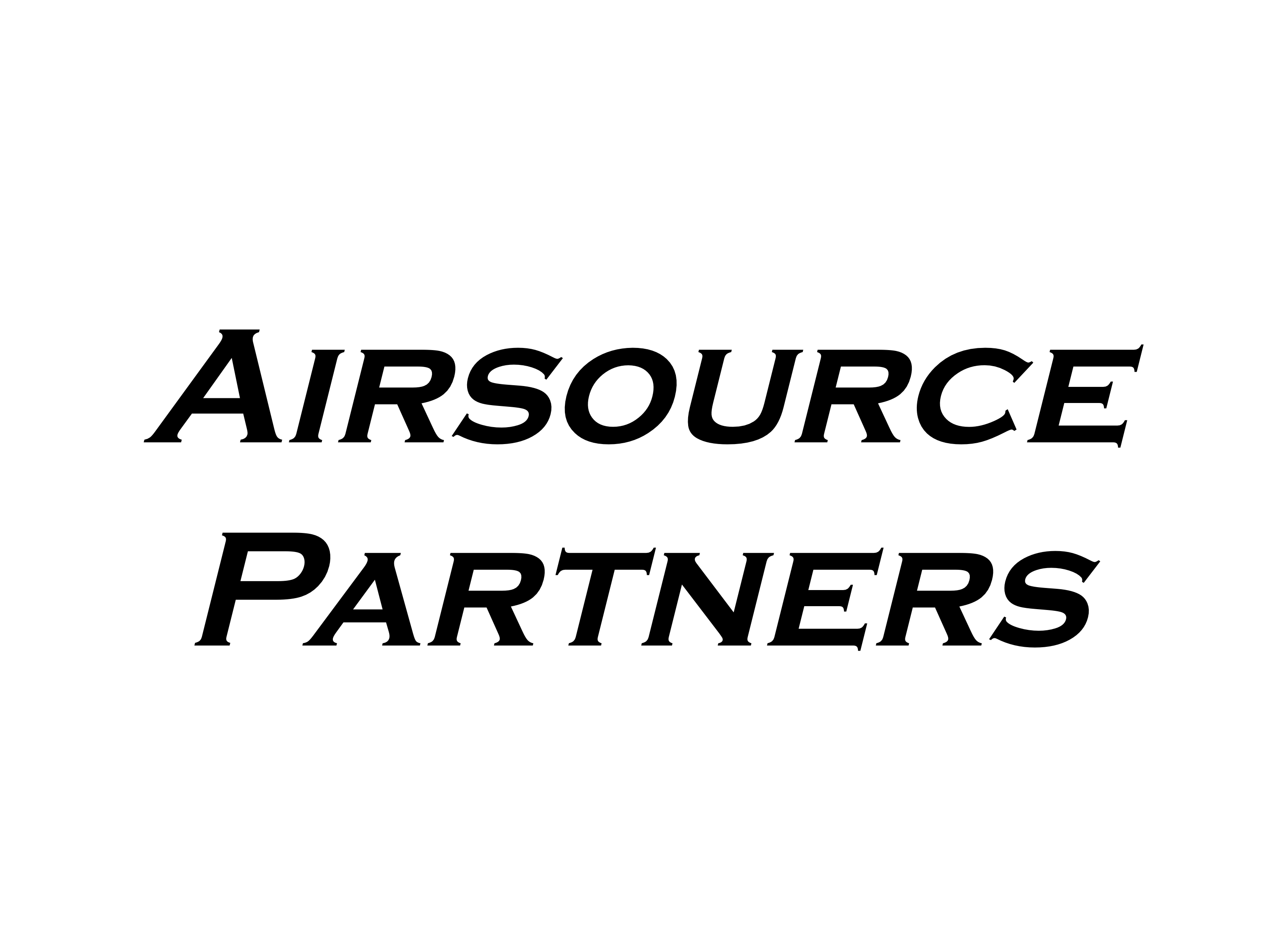 Piotr - Poland
Poland-based Piotr has an extensive experience in aviation. He heads a major IT solution provider in his native country with several clients in the air transport industry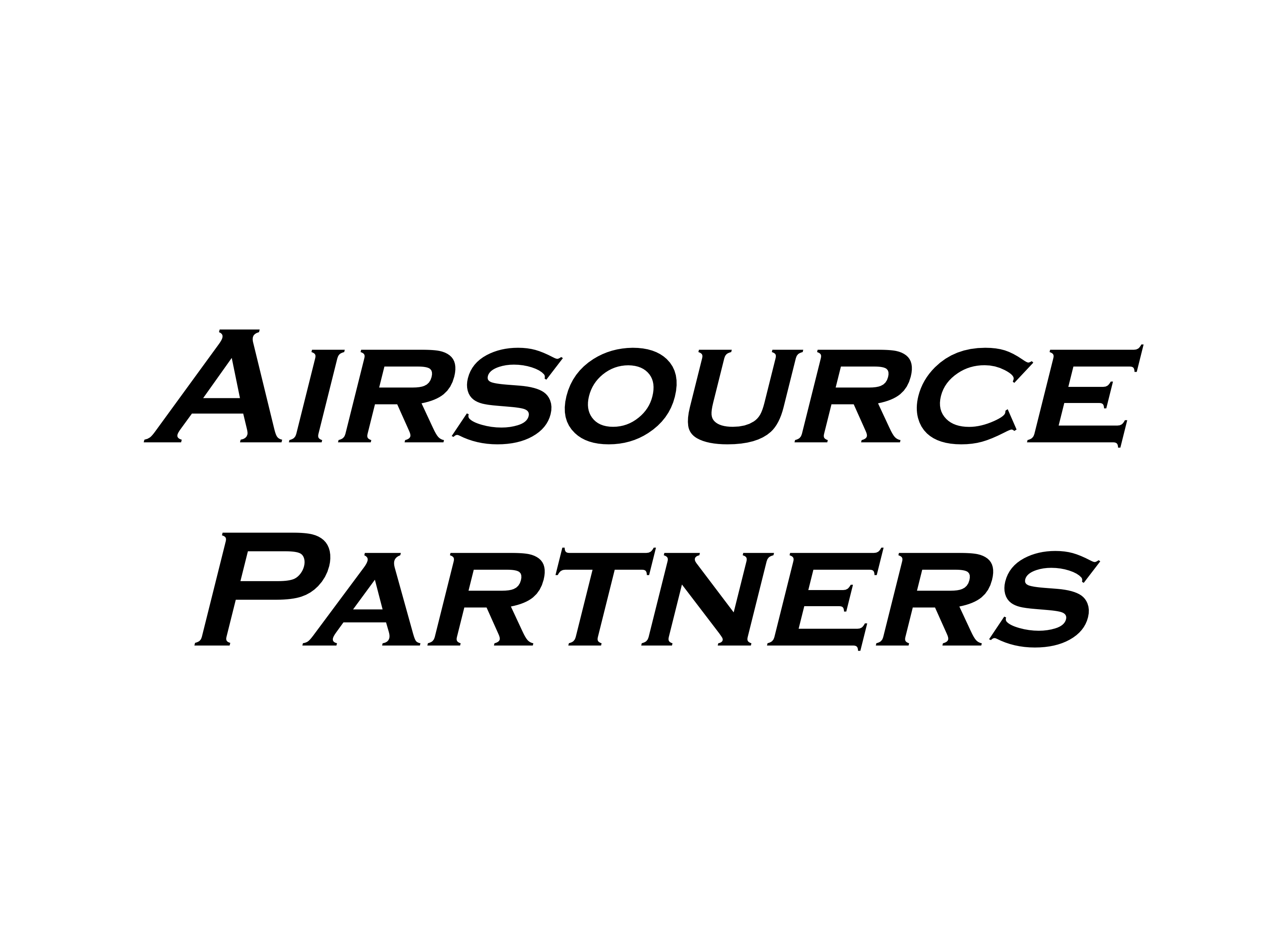 Gabriel - Nigeria
Gabriel is a seasoned aviation top executive based in Lagos, Nigeria who has been in contact of the aviation industry for close to 30 years now. His previous tenures include the role of managing director of a Nigerian airline. Expert #55 currently owns and runs several businesses in the area of air transport, travel and IT.
Amitesh - INDIA
India-based Amitesh is a result-oriented professional with over 7 years of experience in strategic planning and implementation, project management, operations, resource allocation and customer services acquired at the contact of several airlines of the Indian subcontinent and the Middle East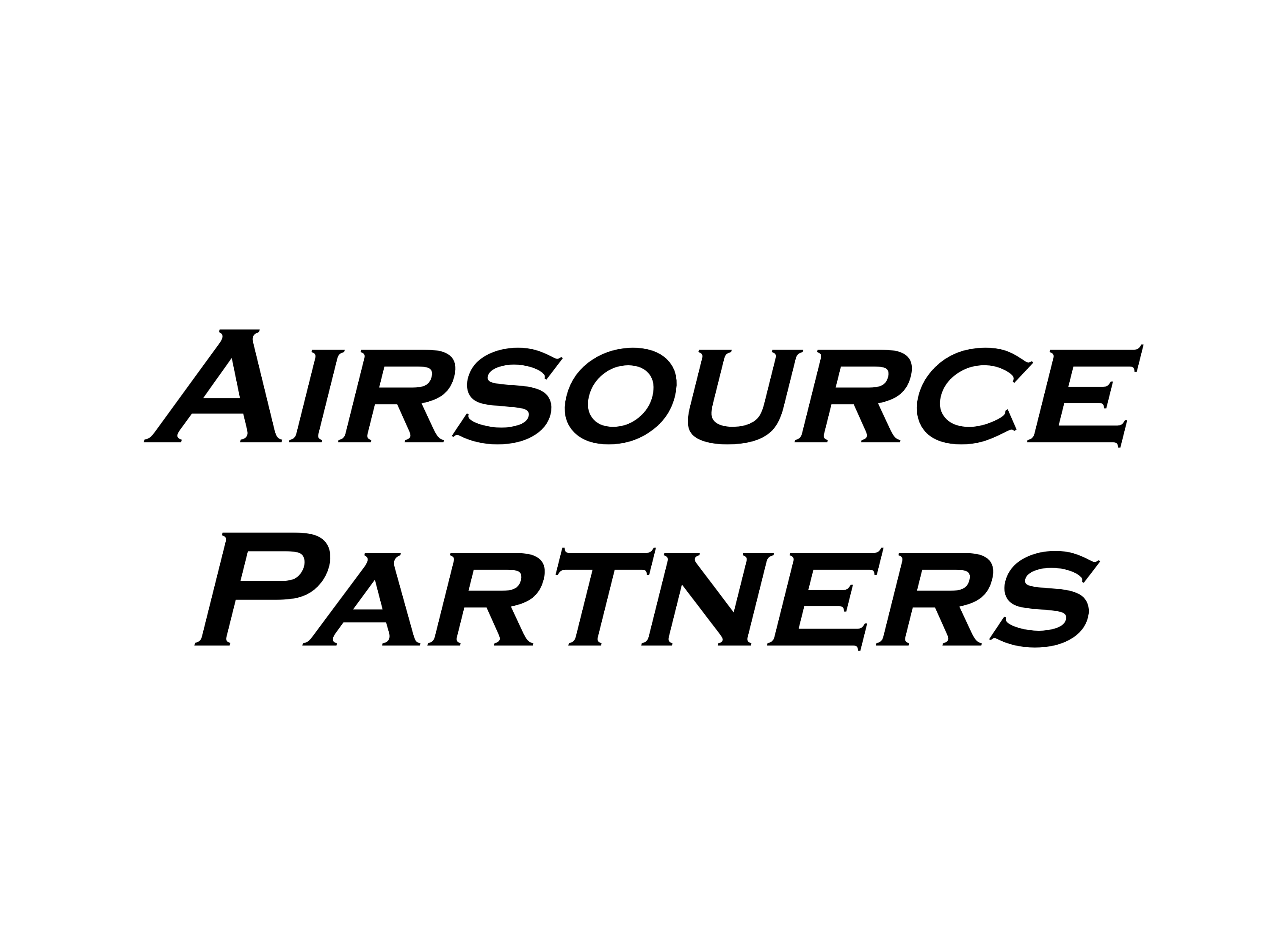 Onno - Belgium
Belgium-based Onno is an experienced business professional with a 19-Year track record in managing international transport business at 2 major European airlines. He is also experienced in the areas of Human Resource and Executive Search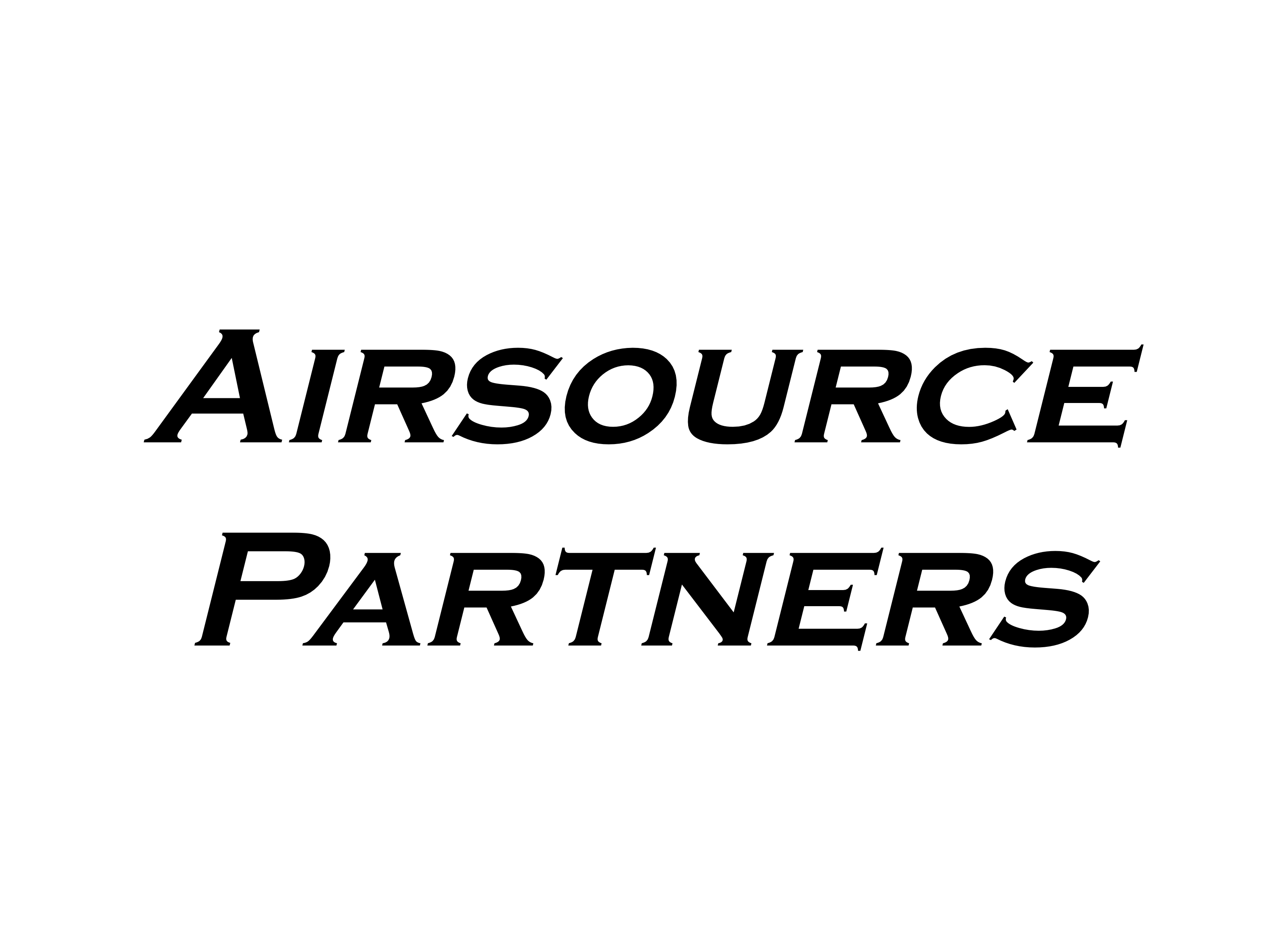 Justin - USA
NYC/US-based Justin is currently serving as a strategic advisor for a European airline. He has held several consulting posts in the past for various companies. Expert is a dual US/UK ctizen with full EU work rights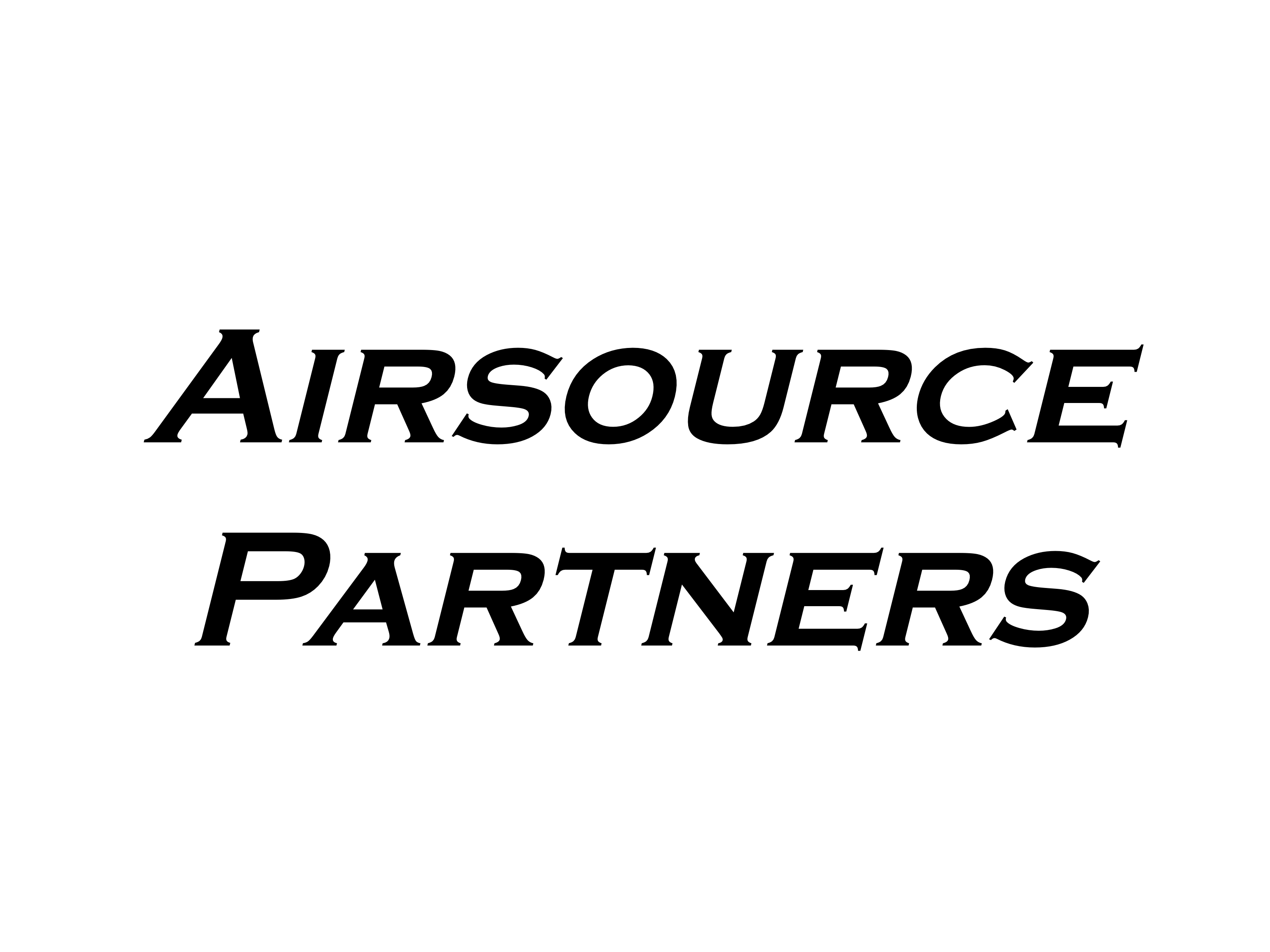 Andrew - Lebanon
UK-based Andrew is a skilled and dynamic aviation professional with hands-on airline experience who has served in a variety of roles in commercial and operational environments with a proven track record. He specializes in the acquisition and management of aviation assets for companies and ultra high net worth individuals.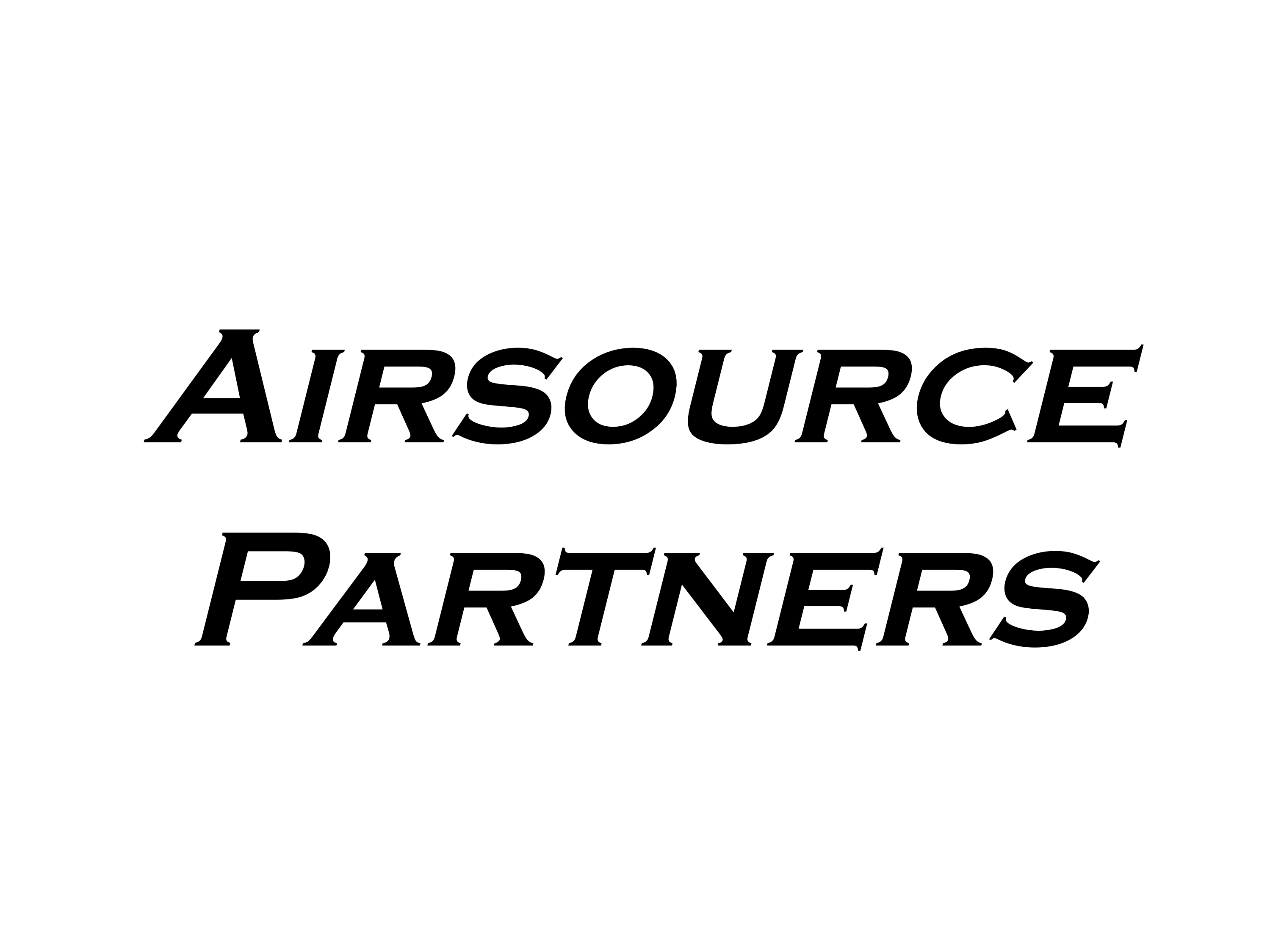 Cpt. Peter - Australia
Peter, a dual Australia/UK citizen now living in Australia, served as a pilot in the Royal New-Zealand and Australian Air Forces and has flown commercially for Qantas and Korean Air. Peter is particularly competent in safety management, SMS, safety investigation, accident investigation, and systems analysis. He has special competency in flight data analysis, related to kinematics and control derivatives. As a further area of capabilities Peter has Flt Ops QA systems and process audit experience and 10 years experience in operational QA, including external and internal audits.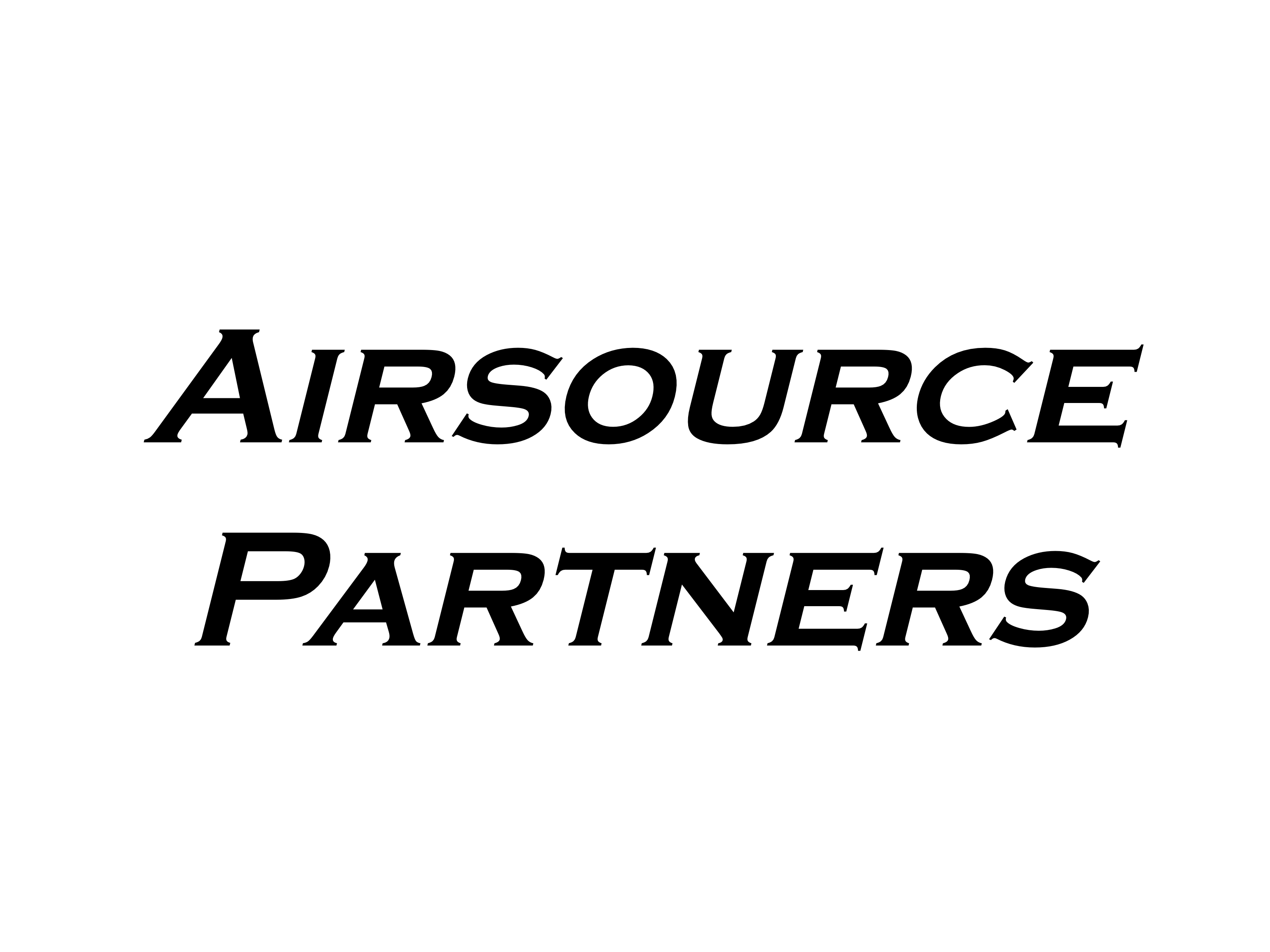 Philip - Netherlands
Netherlands-based Phil has been active in the air transport industry for over 20 years. Phil has held various sales and account-management positions during his successive job tenures at large international airline IT services providers. Phils' main areas of expertise are PSS (passenger reservation solutions), distribution (GDS, airlines) and communication.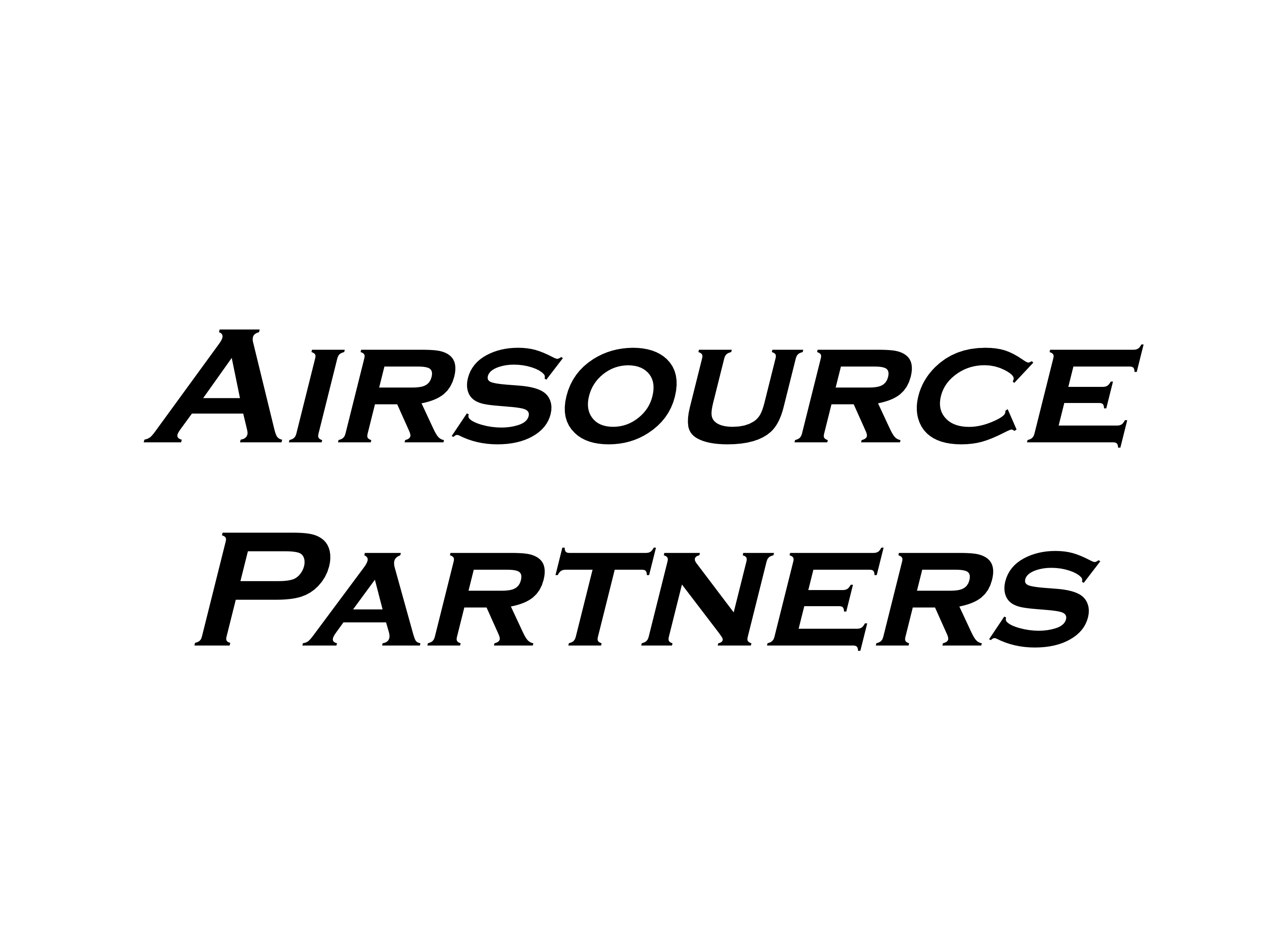 Krzysztof - Poland
Krzysztof is based in Poland. He spent over 20 years with LOT Polish in different roles, mostly in marketing & sales, strategy and training. He is very familiar with the eastern european environment in commercial aviation.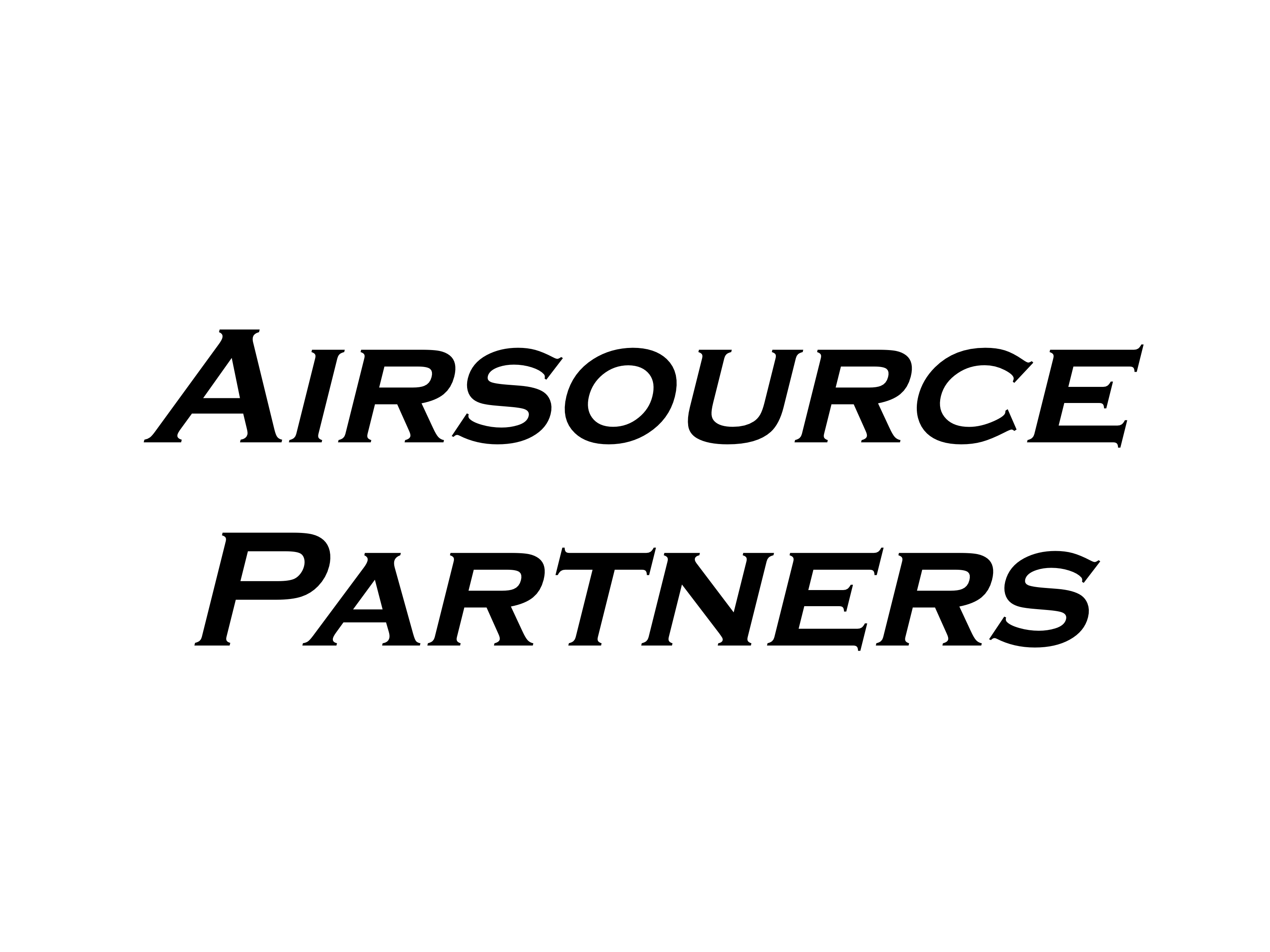 Slim - France
Slim, of Tunisian citizenship, lives in the Toulouse area in France. He served both at consulting firms and airlines. His preferred area of expertise is flight operations. Expert is fluent in arabic, french and english.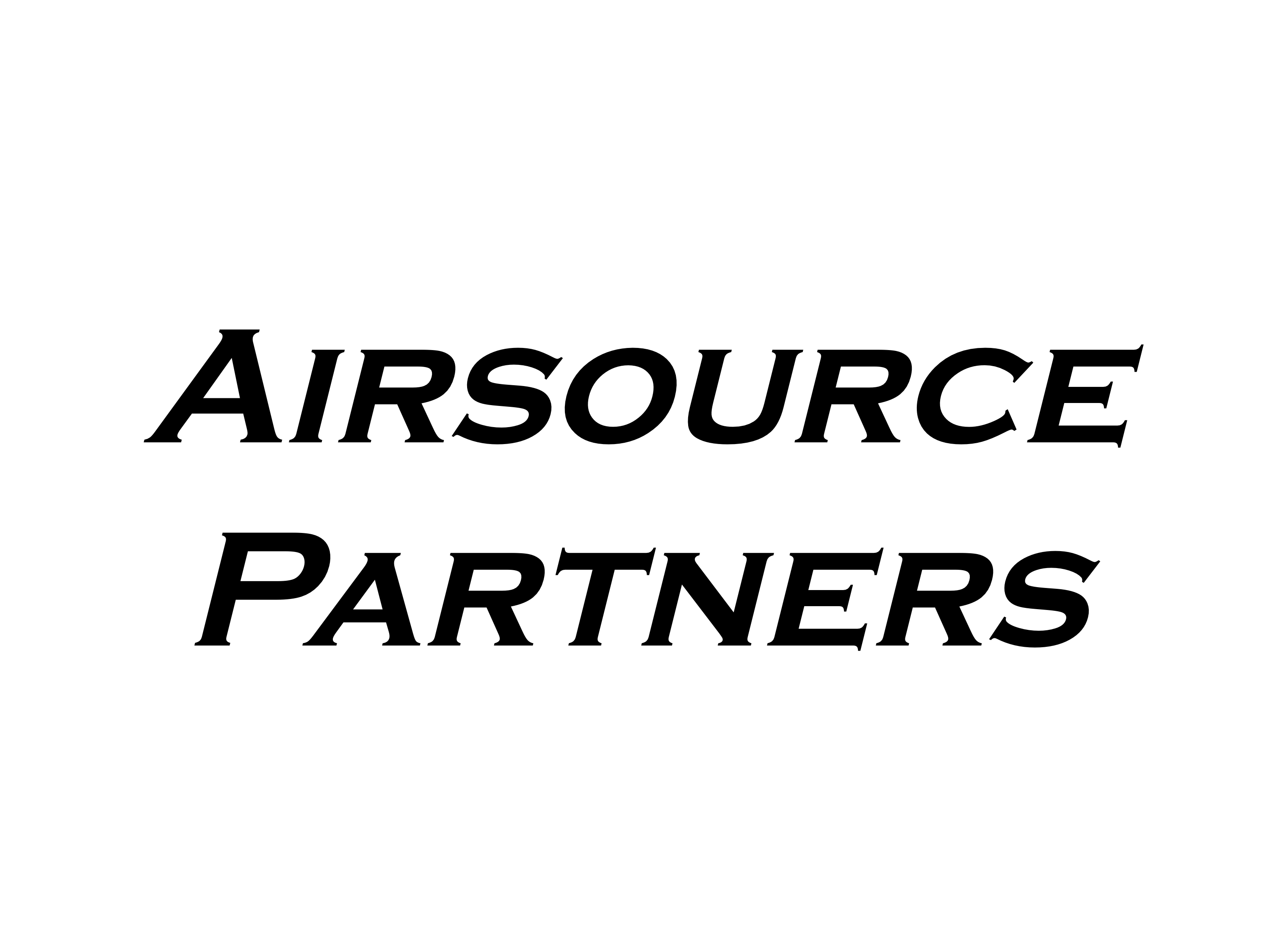 Jack - France
Paris-based Expert Jack already has a solid background in aviation engineering and esign. He has taken part over the past few years to several programs for 2 major aircrfat manufacturers. Jack has dual US/Irish citizenship and has lived in Singapore also.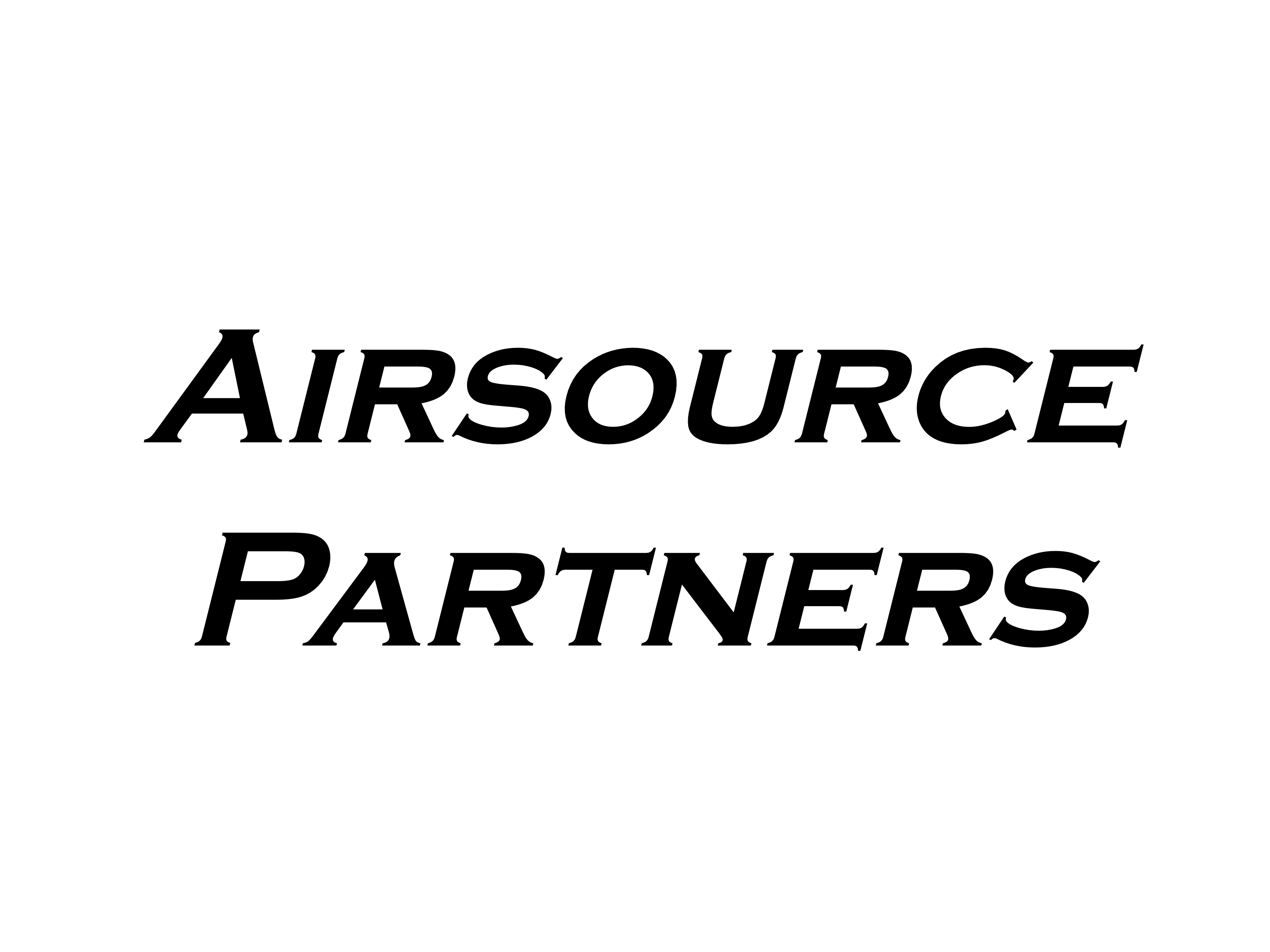 Sean - India
Mumbai/India-based Sean is an aviation professional with hands-on experience of airline management and a profound knowledge of the African aviation market acquired through his multi-year tenure as the COO of an African carrier. He also worked on several aviation consulting projects during his rich carrier.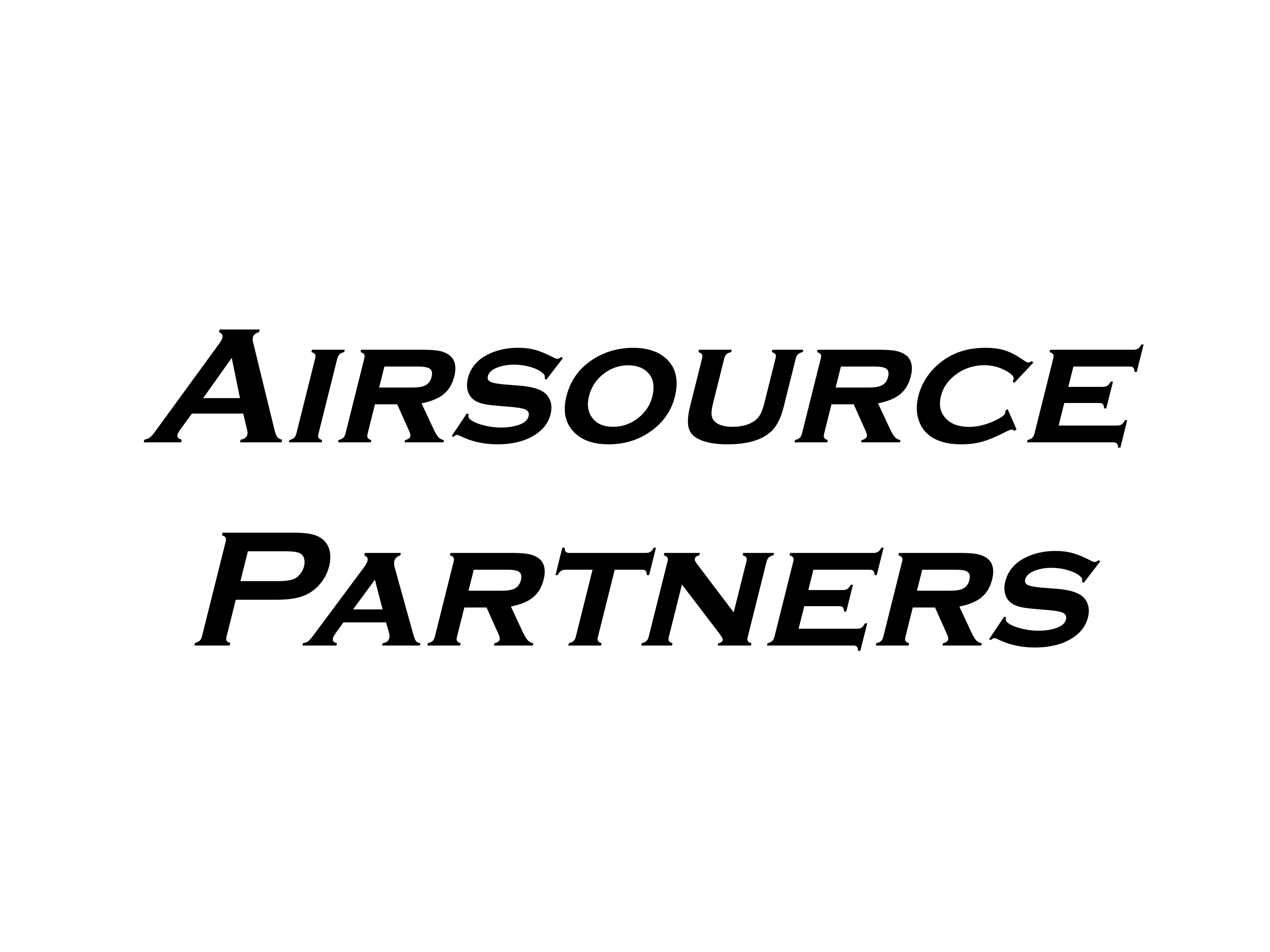 Bryson - USA
US-based Expert Bryson has over 15 years of experience in commercial aircraft financing and appraisal.He also has extensive experience in aircraft remarketing and acquisition as well as aircraft opportunity sourcing for equity funds clients looking to build portfolios in the aviation sector.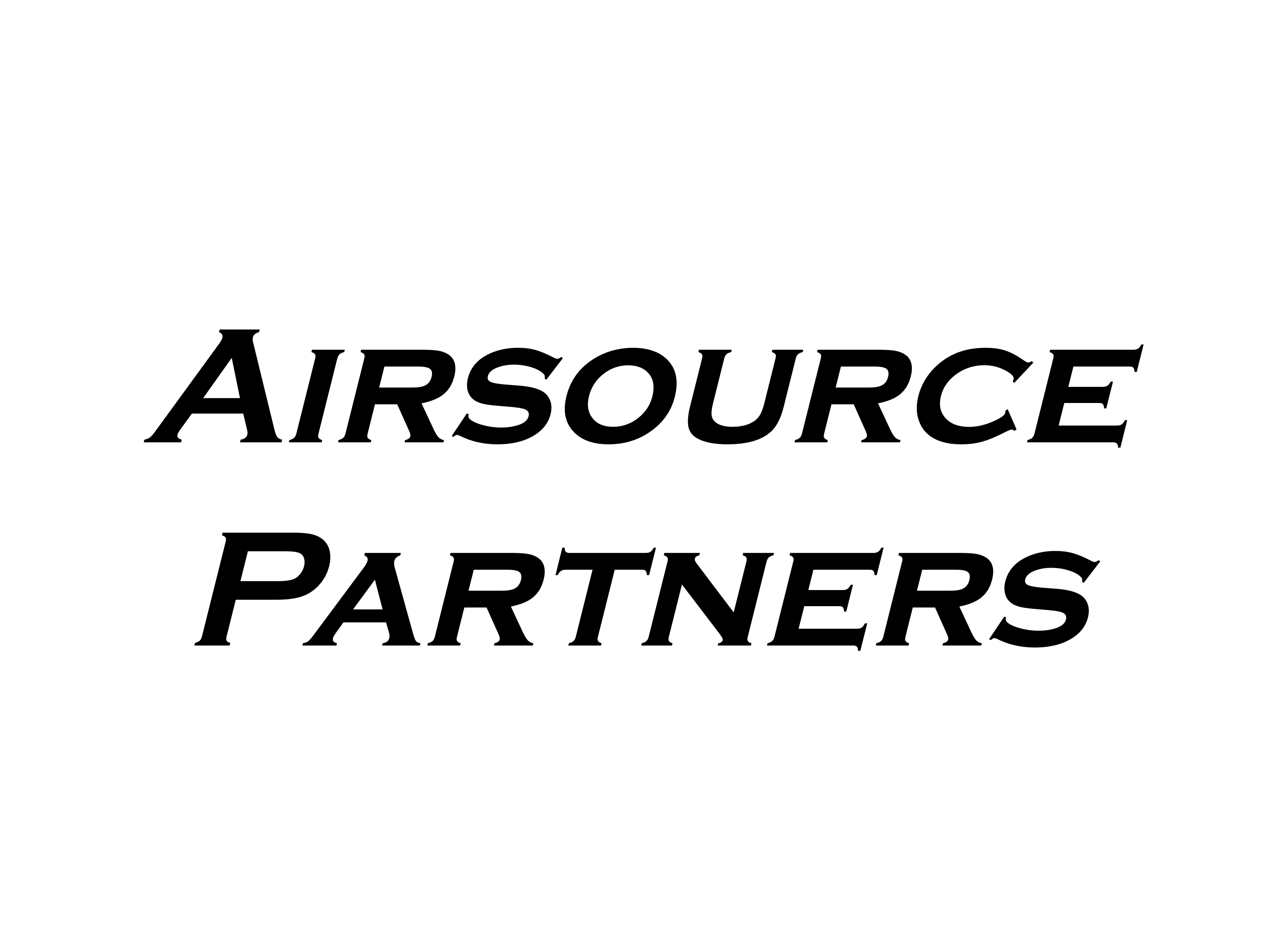 Haseeb - Netherlands
Haseeb is an aviation marketing professional with proven executive ability. He combines expert strategic and tactical marketing expertise with strong qualification in launching cost‐effective airline marketing plans and strategies with "bottom‐line" orientation. He lives in the Netherlands and speaks fluently Dutch, French, Arabic and English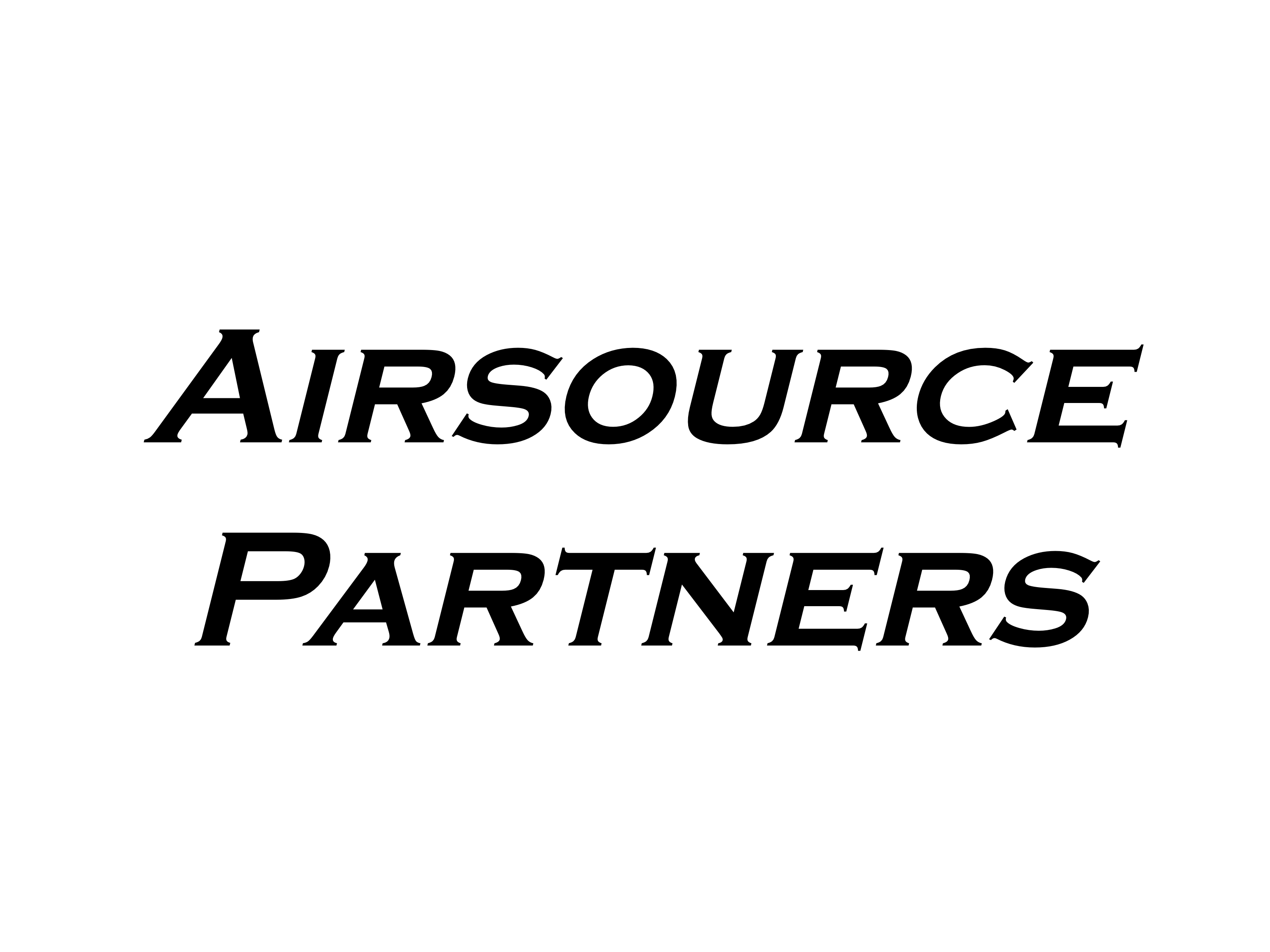 Delia - FRANCE
Paris-based Delia has strong on-hands aviation expertise obtained during her tenure at the then-leading African airline and projects undertaken by the aviation consulting practice she started over 10 years ago. She has also successfully led a number of projects for several African CAAs and other Governmental agencies.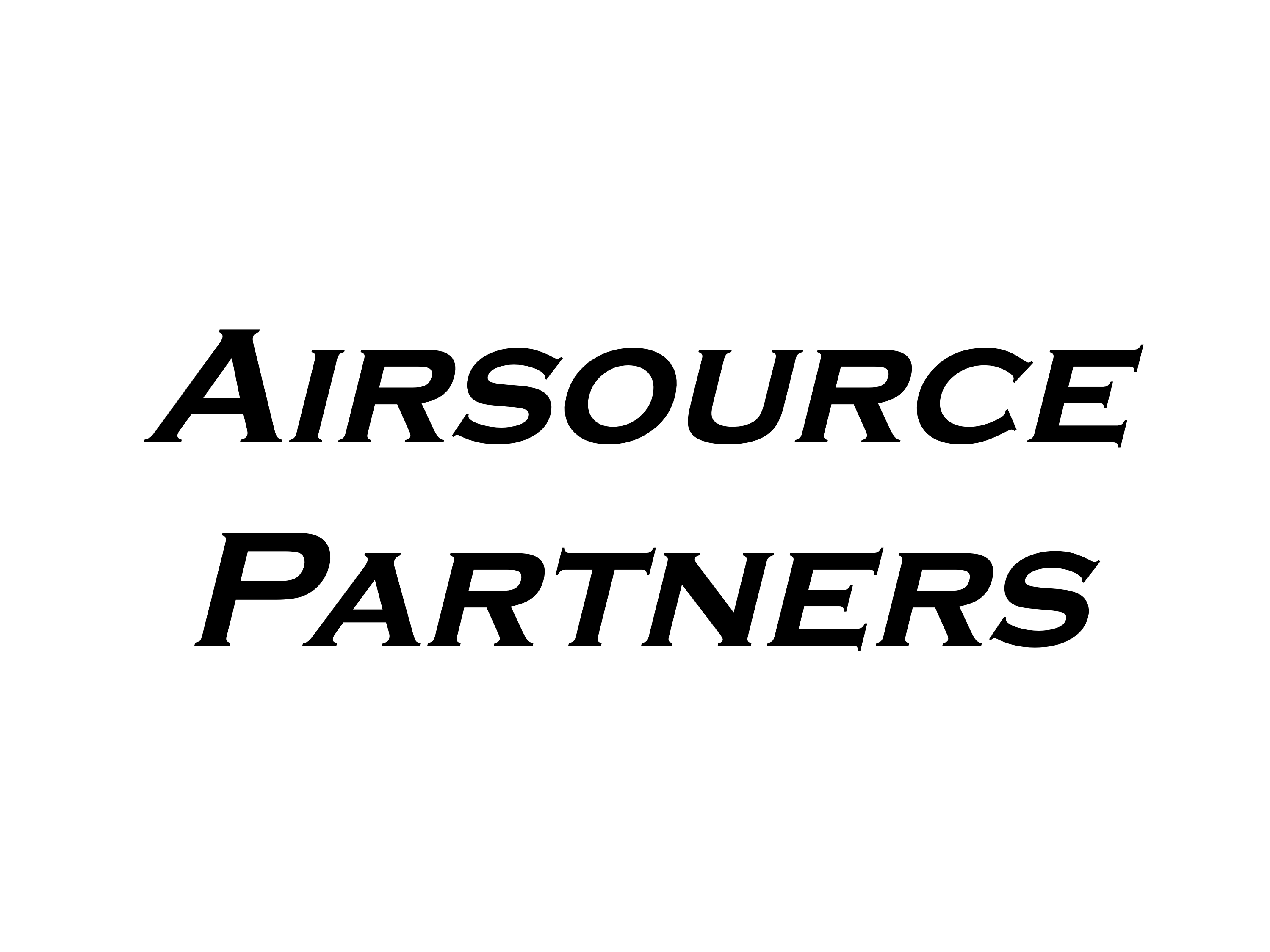 Shoukry - UAE
Shoukry is based in AbuDhabi, UAE. He boasts over 28 years of commercial aviation and avionics experience in the aerospace industry including leadership roles in product support, business development and product marketing. He also led projects in the UK and France. He has dual UK/US citizenship and is fluent in English, French and Arabic languages.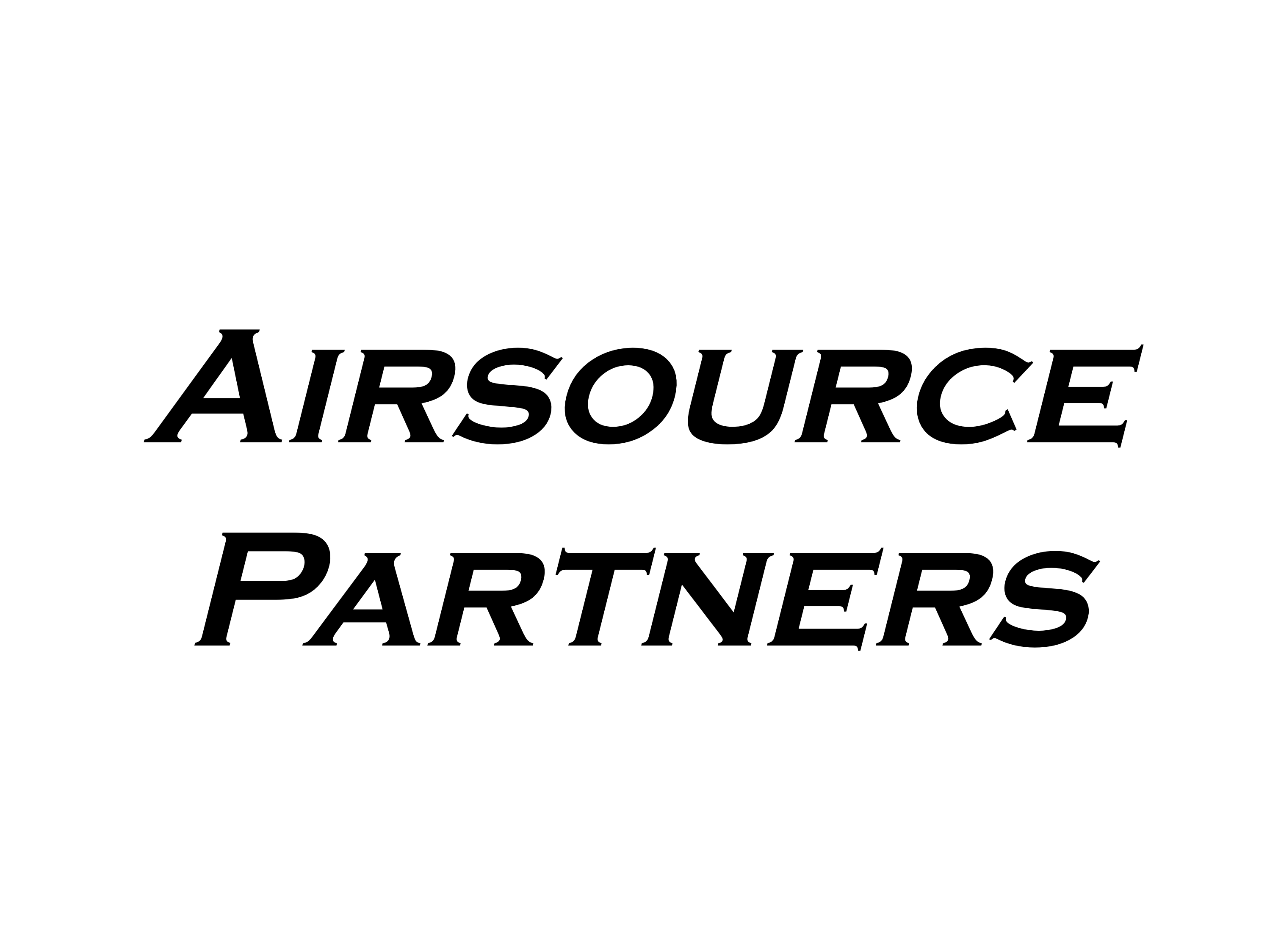 Medhane - Canada
Medhane is the former CEO of a well-known, very successful African airline. He brings with him decades of very valuable aviation expertise and an unequaled network of contacts at airlines and government levels. Medhane now splits his life between Africa and America.

Cyberjet - France
CyberJet, a software company dedicated to aviation was created in 1992 by Phlippe Parot, z former airline executive. Company staff is made of airline and IT specialists. Cyberjet's main activity is the development of off-the-shelf software in the domains of airline production management and aircraft to ground data link (ACARS). More than 50 aircraft operators in the world use Cyberjet software. In 2012, 70% of CyberJet business was made out of France. The company based in Etampes, south of Paris with a staff of 15 also develops specific software for engine and aircraft manufacturers.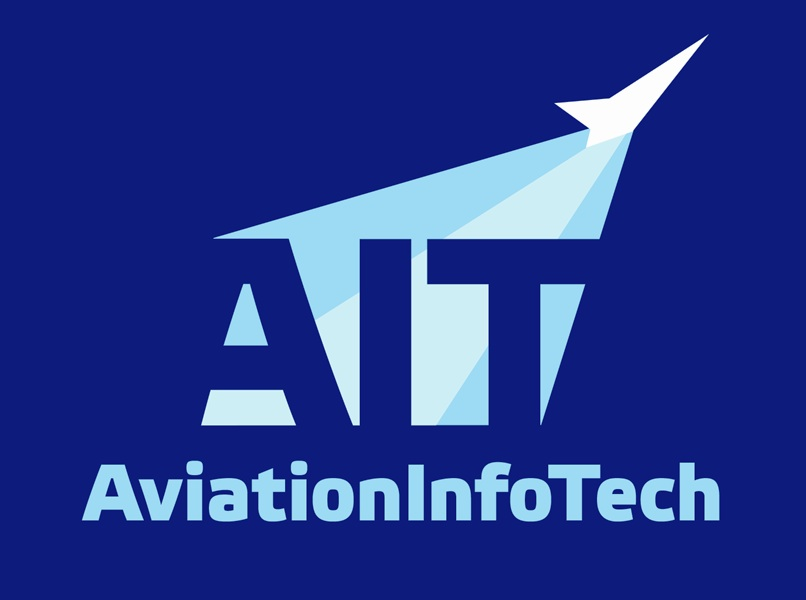 Aviation Info Tech - UK
Aviation Info Tech (AIT) was founded by Peter Magill, a seasoned industry expert with hands on airline experience. A UK-based flight operations consultancy comprised of highly skilled aviation professionals with extensive hands-on airline experience during their professional careers, AIT specializes in the provision of expert services for private and corporate operators and airlines in the areas of flight operations, aircraft performance and flight planning, technical publications and IOSA compliance and certification. Peter is a former RAF and commercial airline pilot who keeps his EASA ATPL license current on the B737. Peter is a 50-year aviation professional, a former Technical Pilot and senior airline manager, who now provides guidance and support to commercial air transport and private operators complying through AIT with the requirements of the leading national aviation authorities. As a DFO, he recently led an AOC holder through their IASO audit.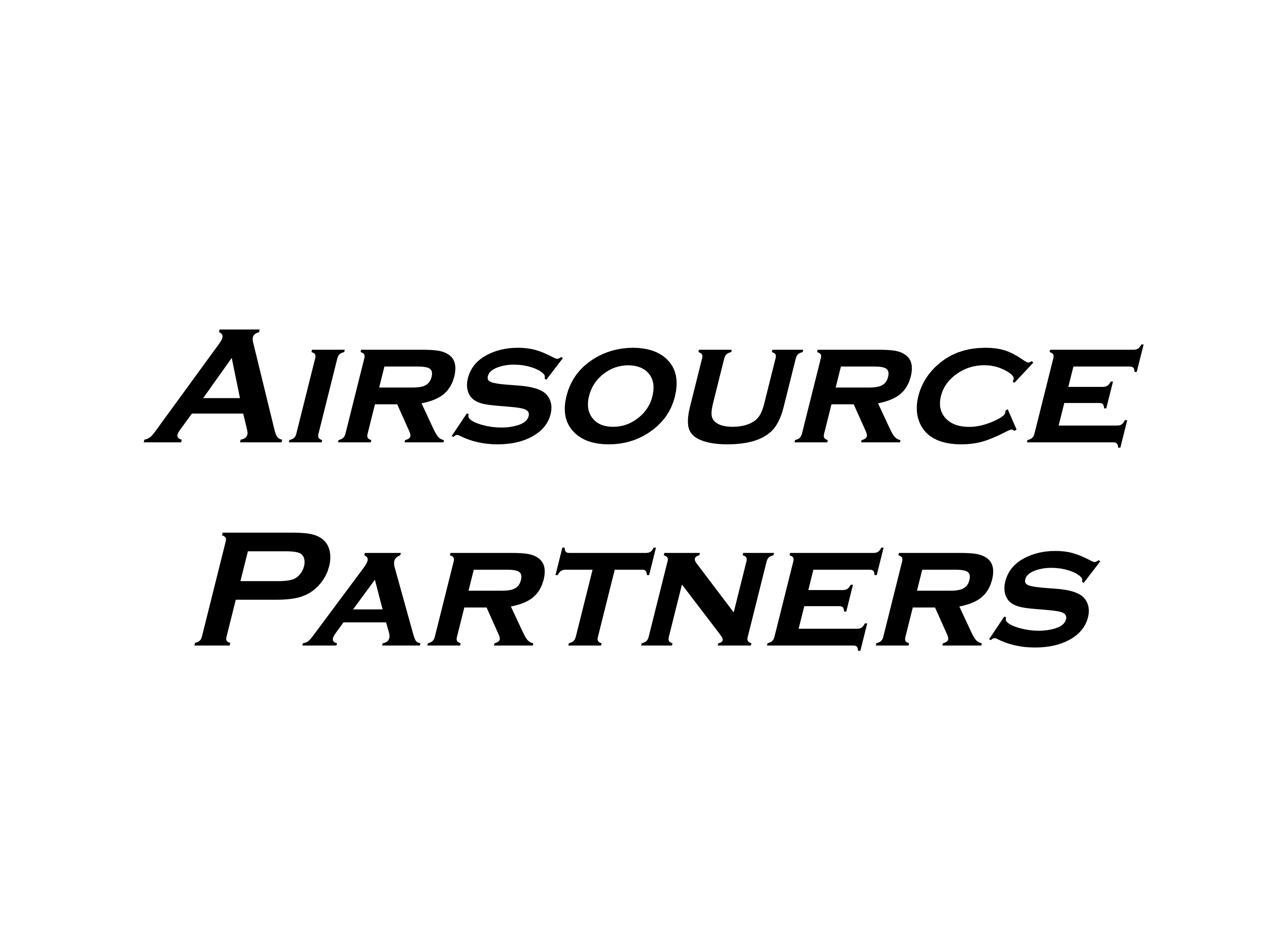 John - USA
John is the President of an aviation consulting firm based in Florida, USA. John has a long experience of international, multicultural projects in the America and EMEA areas. He also has an on-hand experience of airline management for being the CEO of a regional US-based airline.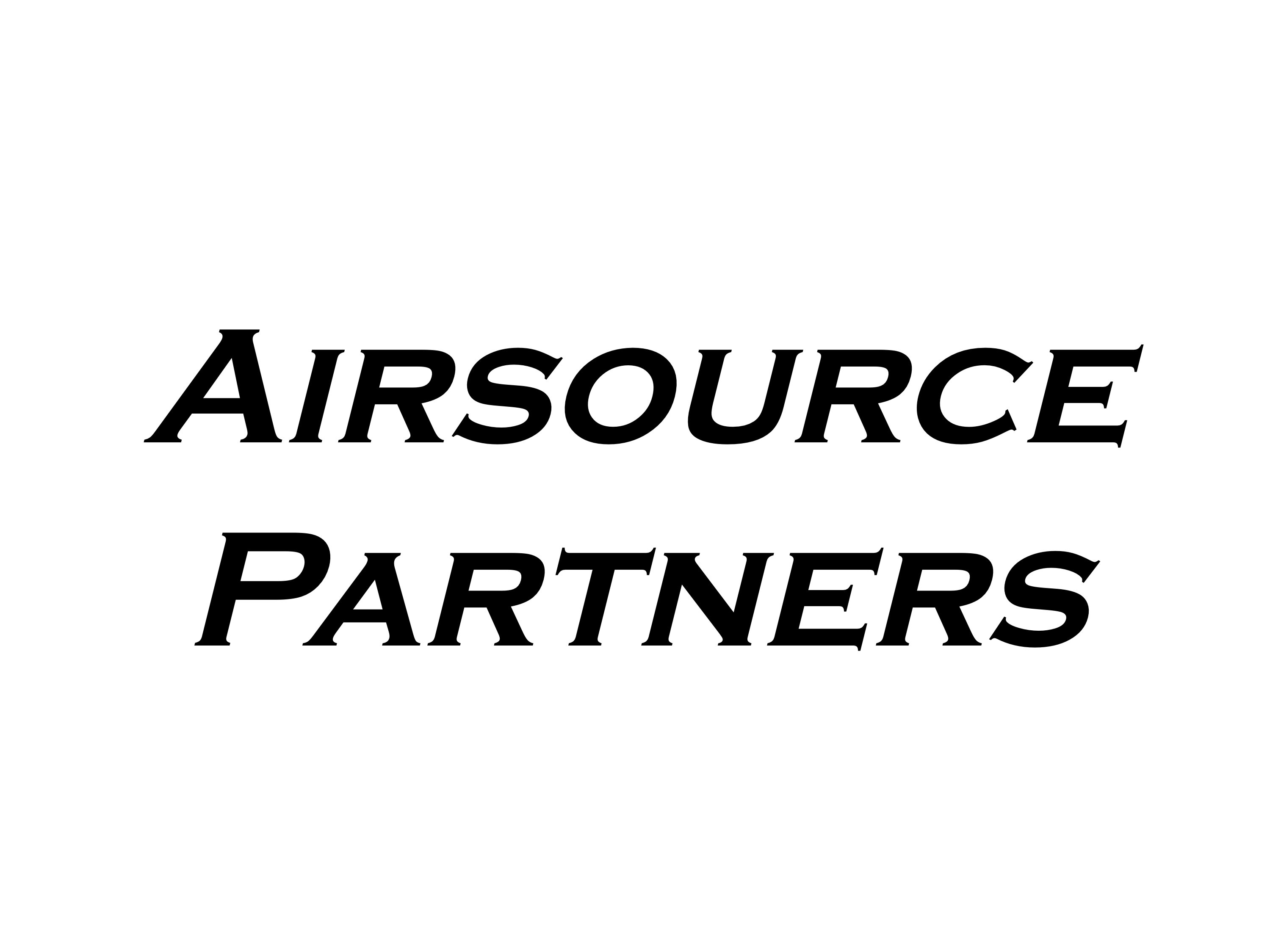 Lotfi - TUNISIE
North Africa-based Lotfi has over 25 years of airline experience. He has taken several managerial positions for an important flag carrier of the Maghreb region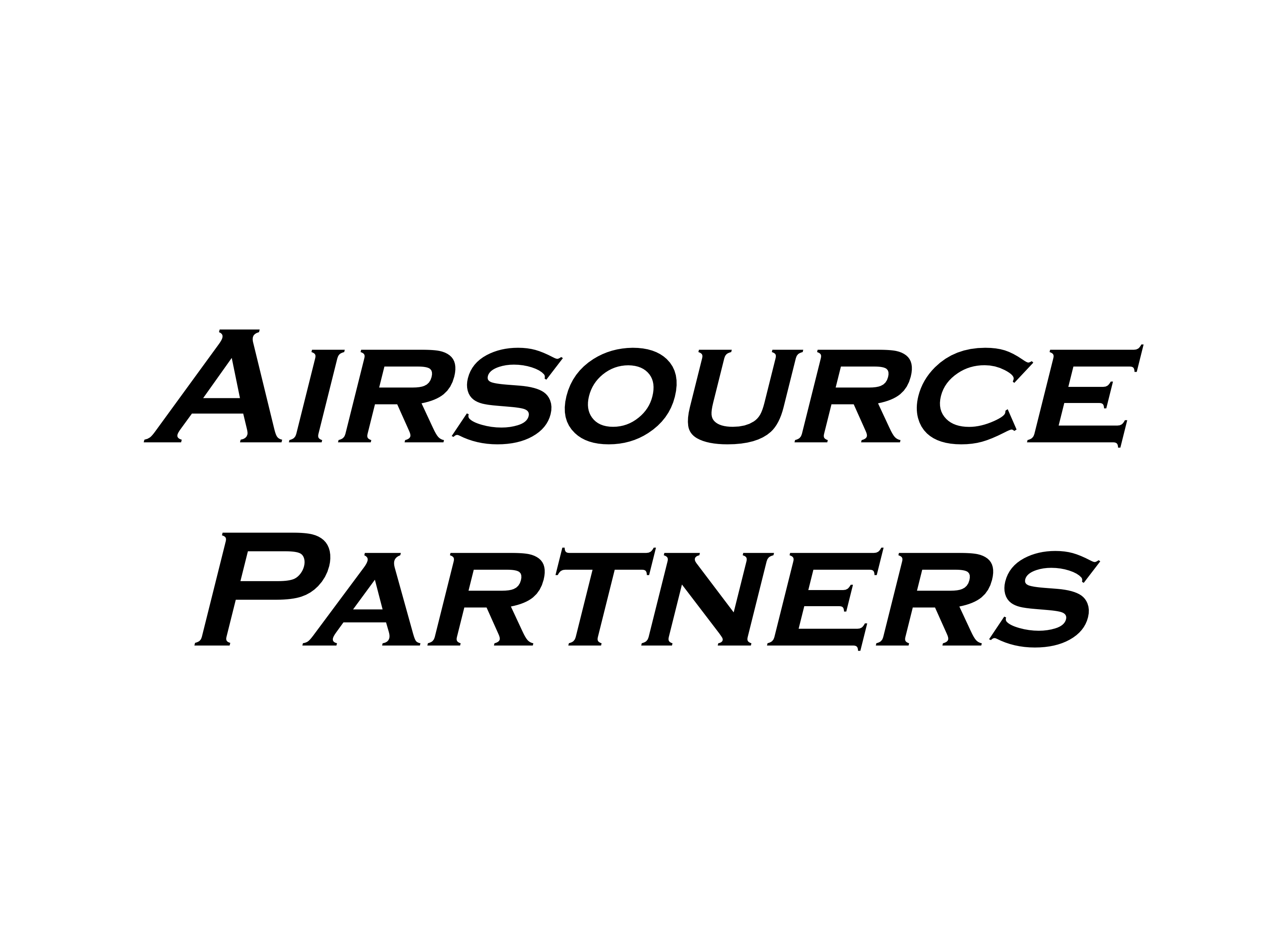 Richard - France
Richard is a cargo expert based in France boasting many years of practical, hands-on cargo experience acquired during successive tenures at various passenger/freight operators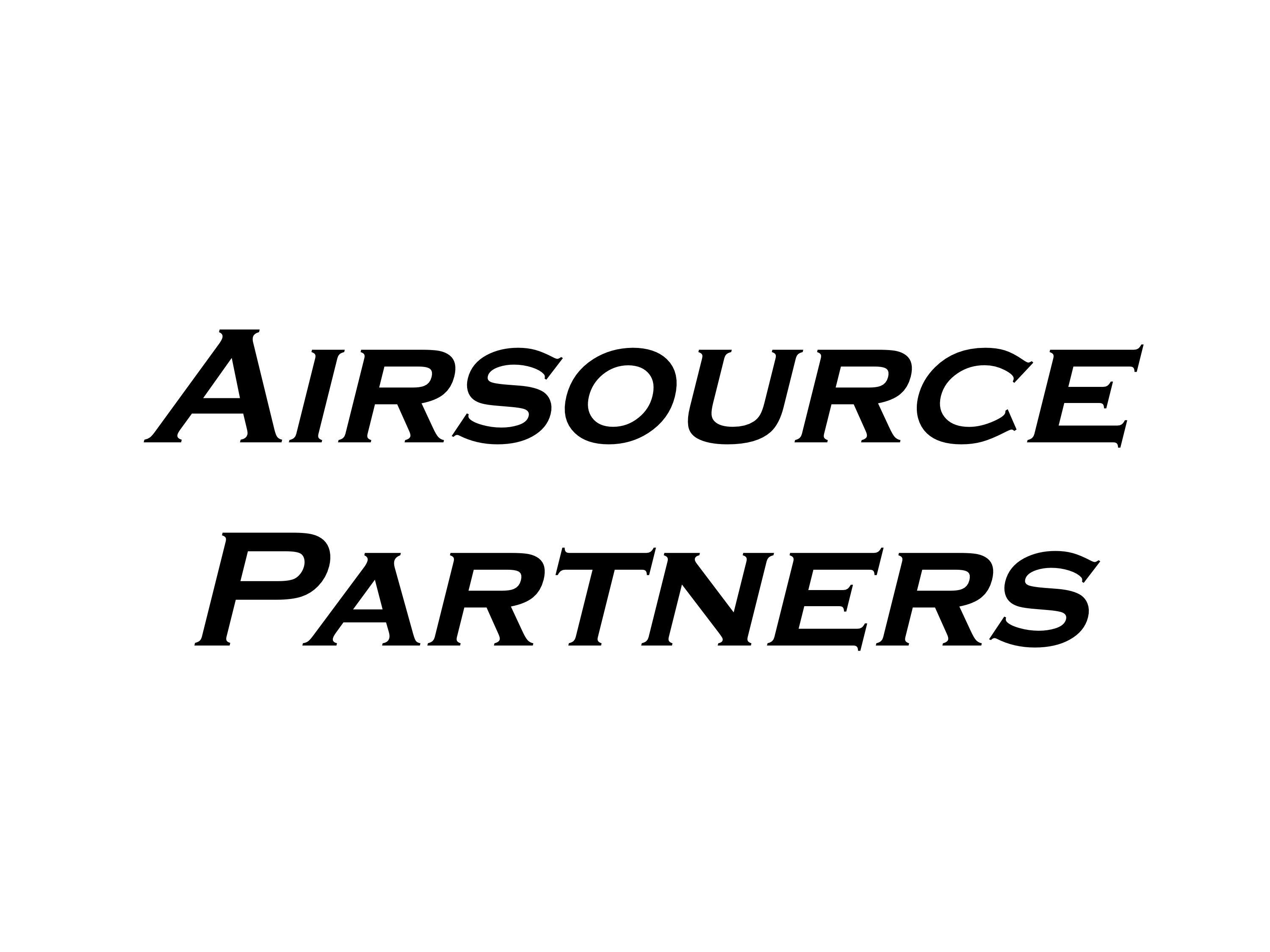 DV Consultant - France
Expert bio currently being updated. Thank you for your kind understanding. For any urgent inquiry contact Airsource Partners at c.gossel@airsource-partners.com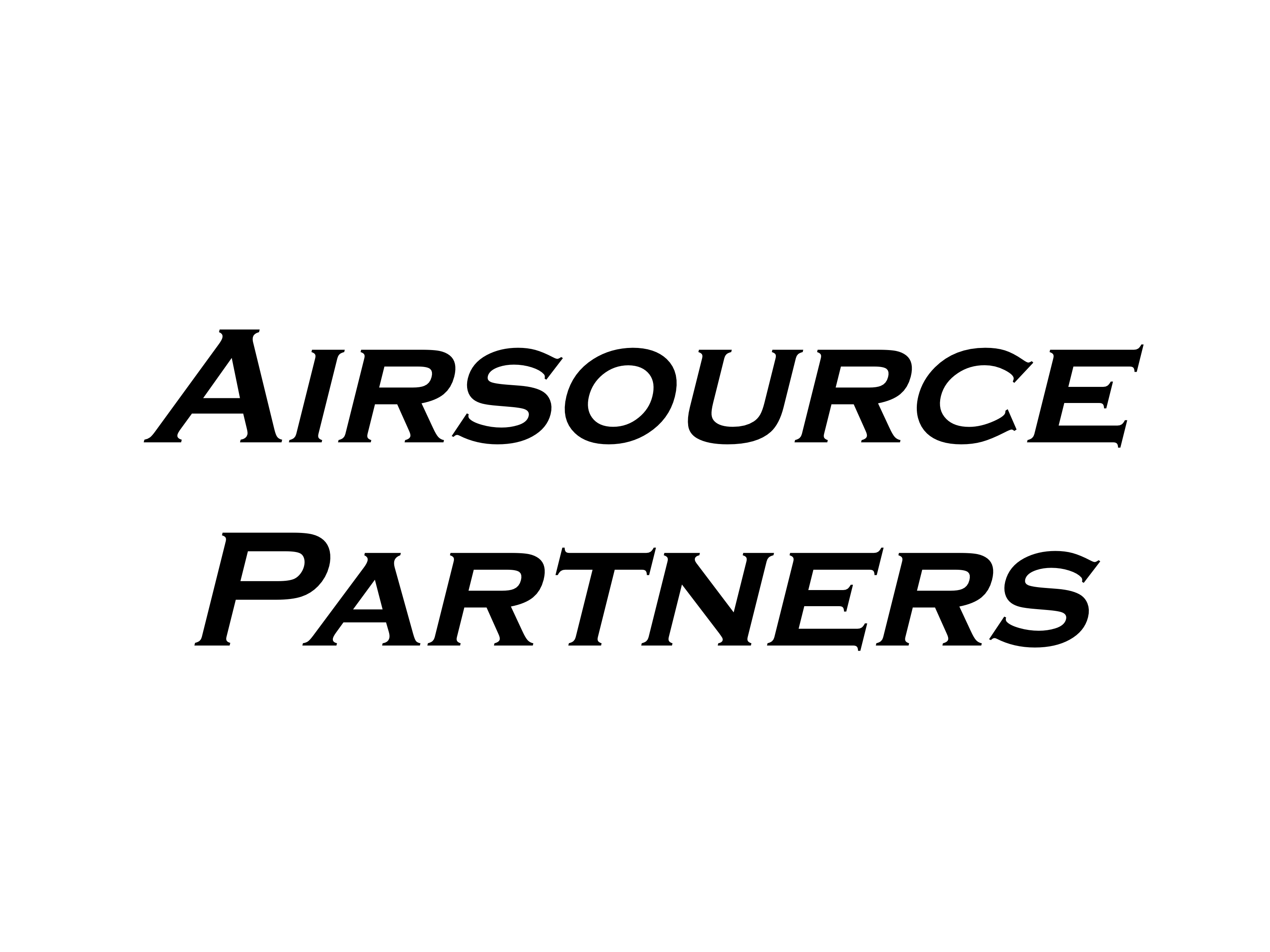 Sadim Solutions - Kenya
Expert bio currently being updated. Thank you for your kind understanding. For any urgent inquiry contact Airsource Partners at c.gossel@airsource-partners.com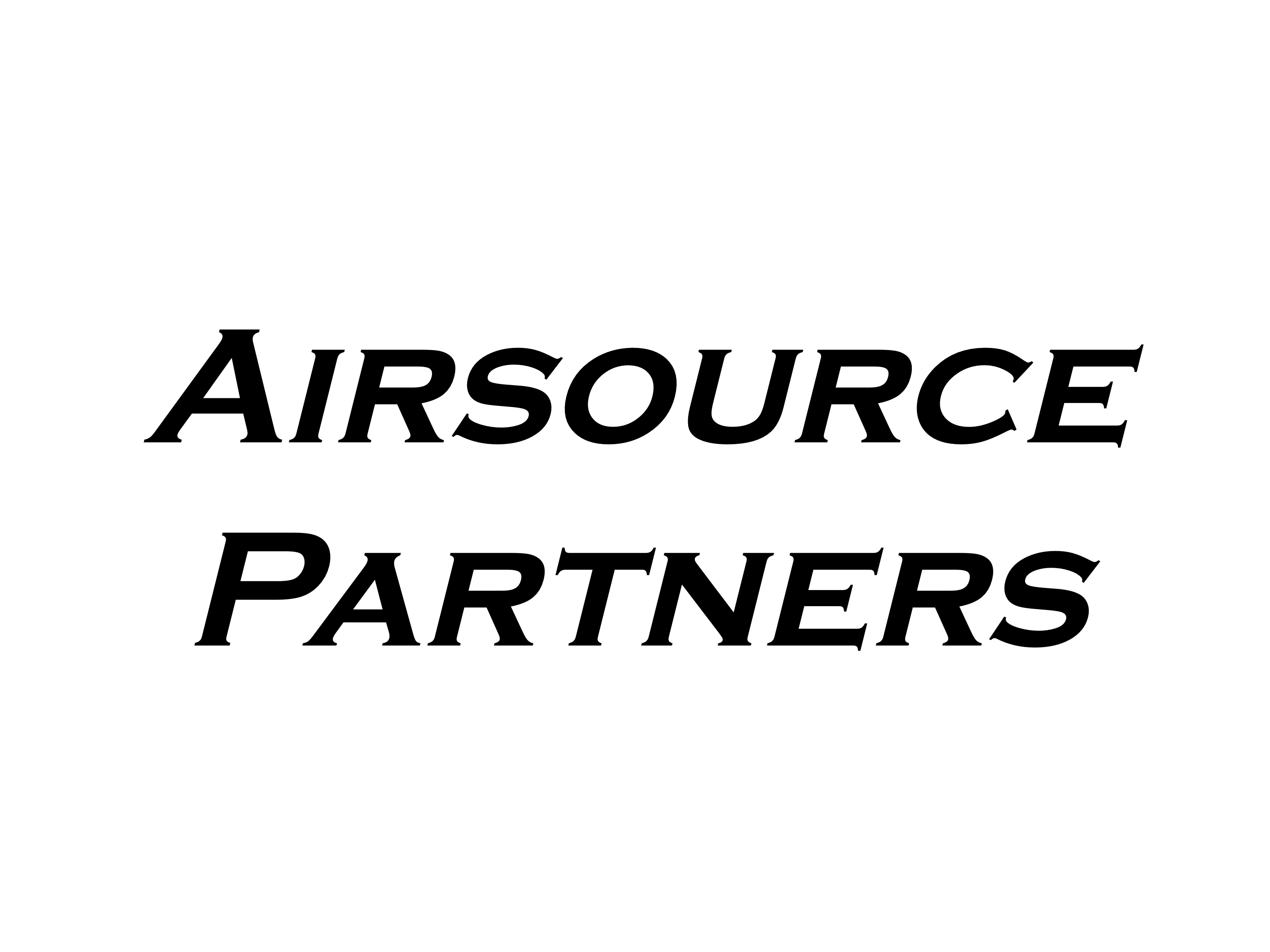 Rich - Cayman Islands
Expert bio currently being updated. Thank you for your kind understanding. For any urgent inquiry contact Airsource Partners at c.gossel@airsource-partners.com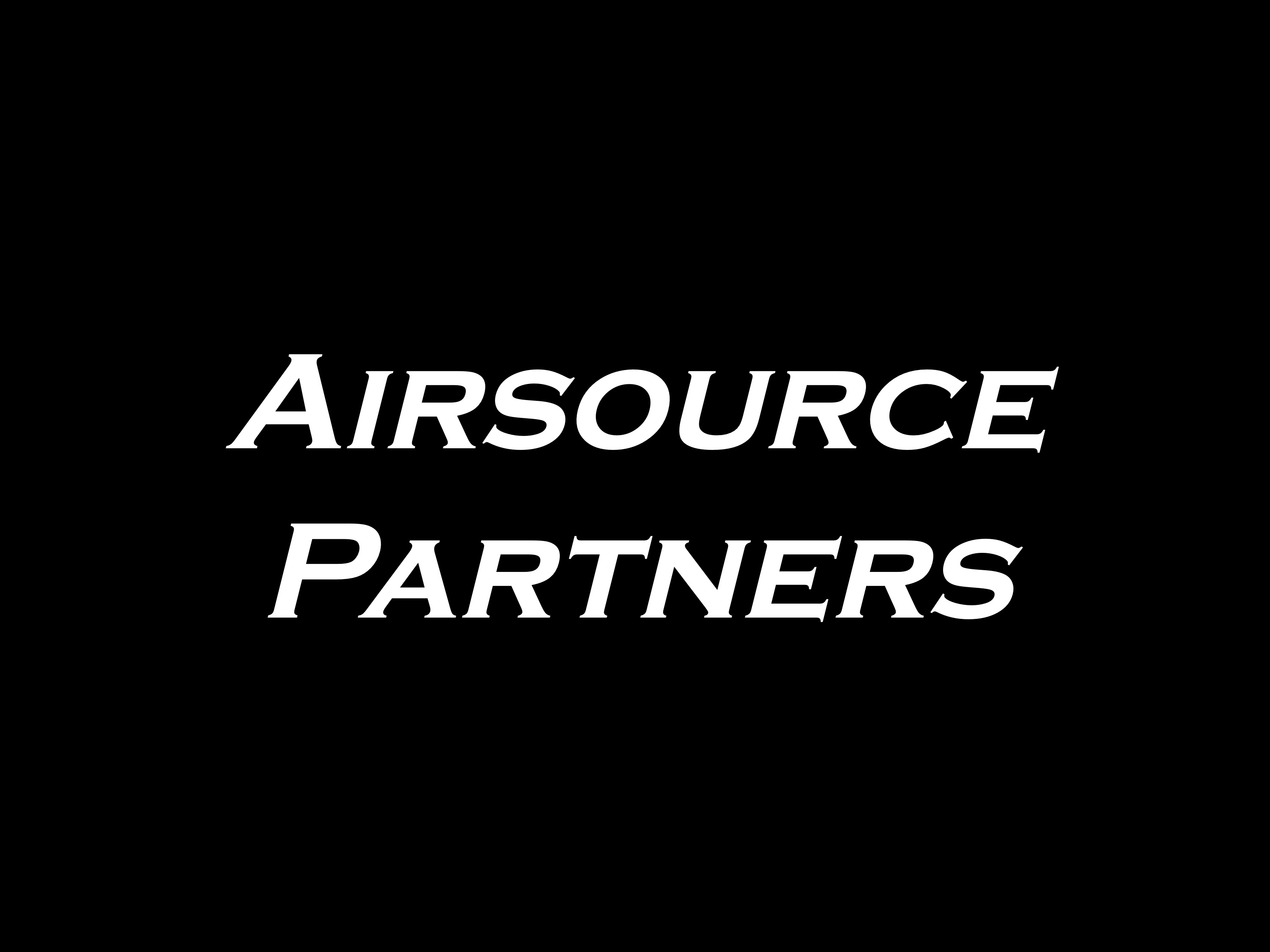 SAT CONSULTANTS LIMITED - Kenya
Currently being updated. Thank you for your kind understanding. For urgent inquiry contact Airsource Partners at c.gossel@airsource-partners.com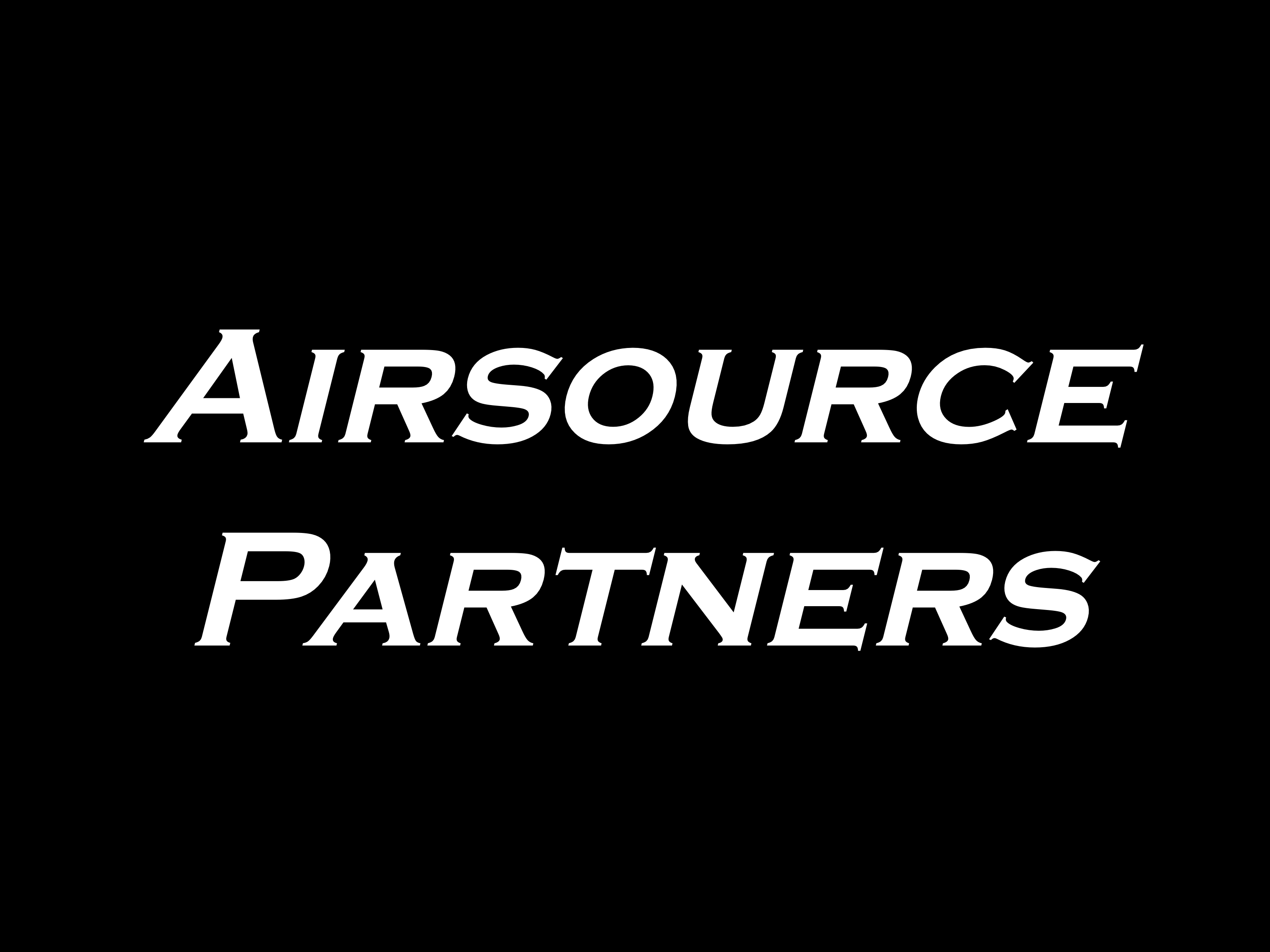 CAI - Compagnie Aéronautique Internationale - France
Company bio currently being updated. Thank you for your kind understanding. For any urgent inquiry contact Airsource Partners at c.gossel@airsource-partners.com

CA - Compagnie Aeronautique Internationale - France
CAI gathers a number of independent aeronautical experts all with a hands-on experience acquired at the contact of the aviation industry. CAI's clients include airlines, MRO service providers, governmental agencies and other aviation-related services providers in the EMEA and US zones. Its expertise covers civil aircraft as well as helicopters.

Eco Modal Consult - Belgium
Before starting his own consulting practice in 2013, Mark Faber, the Founder and Principal Advisor of Eco Modal Consult, LLC has held senior positions at Qatar Airways, Delta and Boeing Corporation. Mark's career has primarily focused on solving the operational caveats of how aircraft transition more cost effectively, with maximum revenue generating capability, through the world airspace in commerce. EMC is committed to maximize operational synergies in airline, airport, airplane, & airspace and how to best deploy synchronized schedule assets within the world aviation environment. One underlying theme is to assist those airlines that are at risk for sustainability, have limited or no decision support technology, have limited resources and assets to deploy, while mitigating the economic burden which large aviation consulting firms impose for their services. The company believes that it is paramount that there is a realtime commitment, to sustainable development of aligned transportation systems, through economically responsible strategies, in an effort to reduce greenhouse gas emissions and to preserve and promote biodiversity. Mark, a US-national, is based in Brussels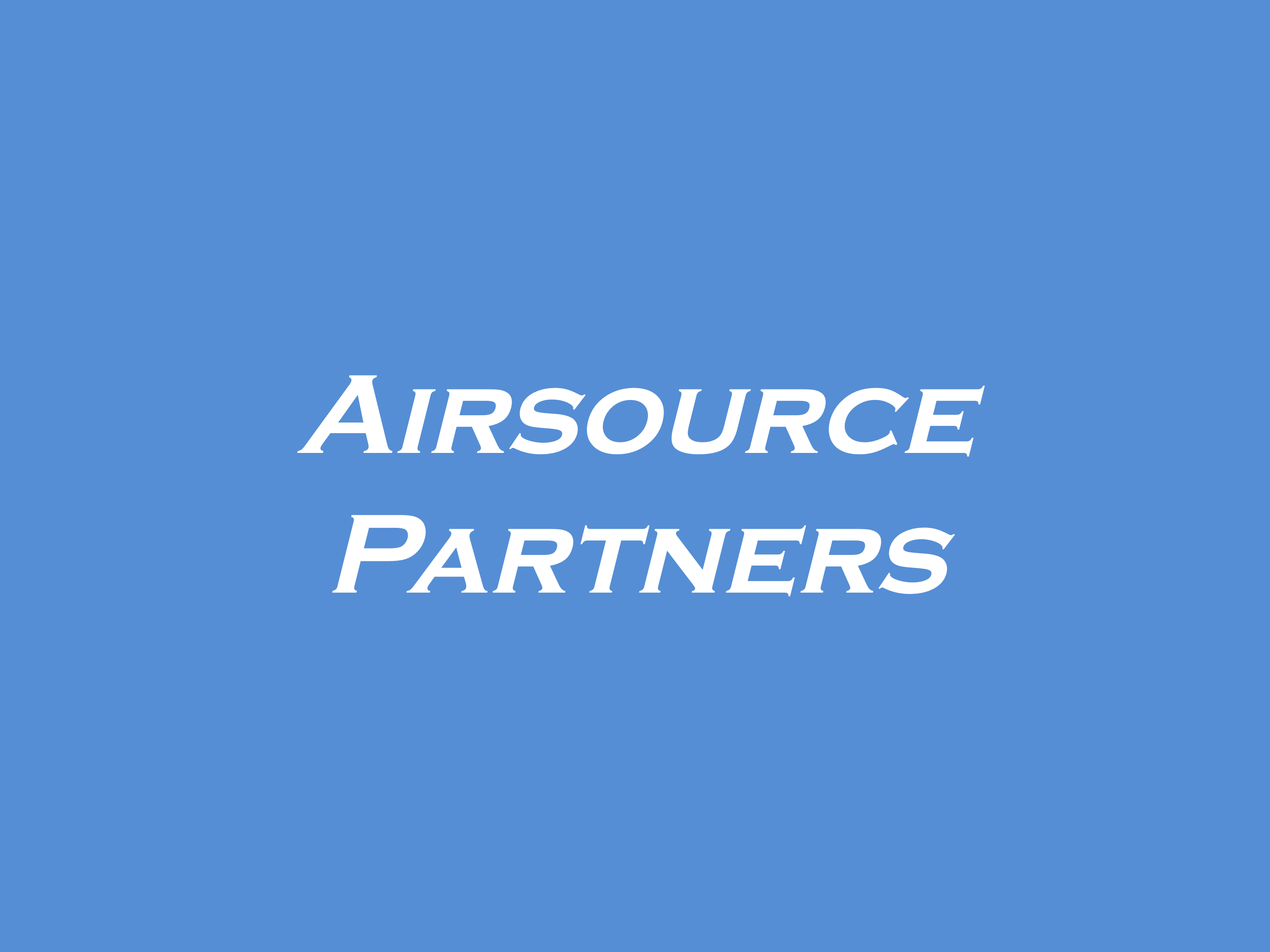 AIRSOURCE PARTNERS - France
Airsource Partners was created in October 2011 by Christian Gossel. Christian has over 25 years of aviation experience acquired at various airline solutions providers. Hisresponsibilities included over the years projet & account management, sales & marketing and business development. His areas of expertise include sales & distribution, revenue management & pricing, flight operations.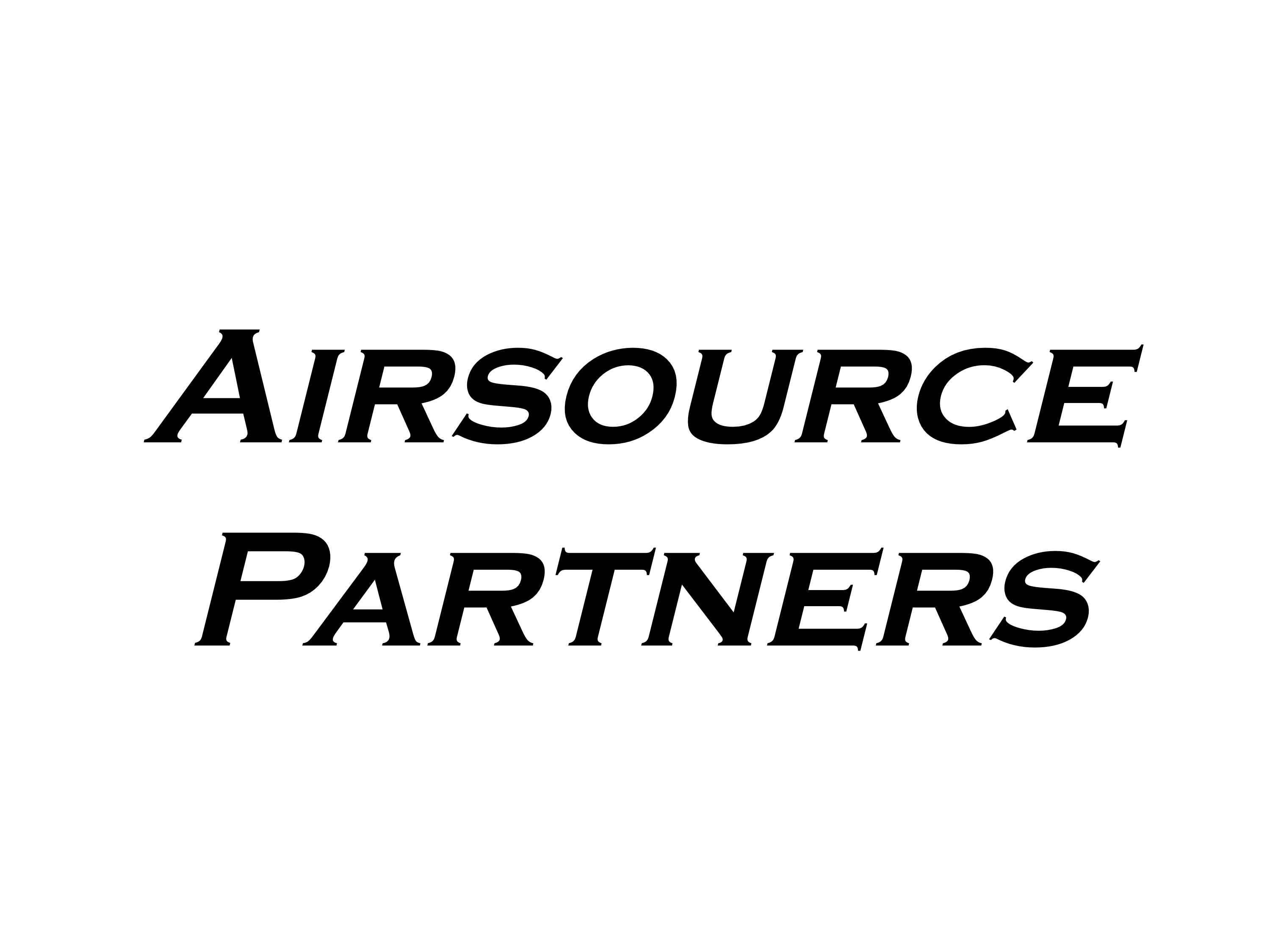 Christophe - France
Christophe is based in the south western part of France. He has 20+ years of experience acquired at the contact or various MROs and other airline services providers. In previous positions he held operational responsibilities for a subsidiary of the AF KLM group and for the French Air Force.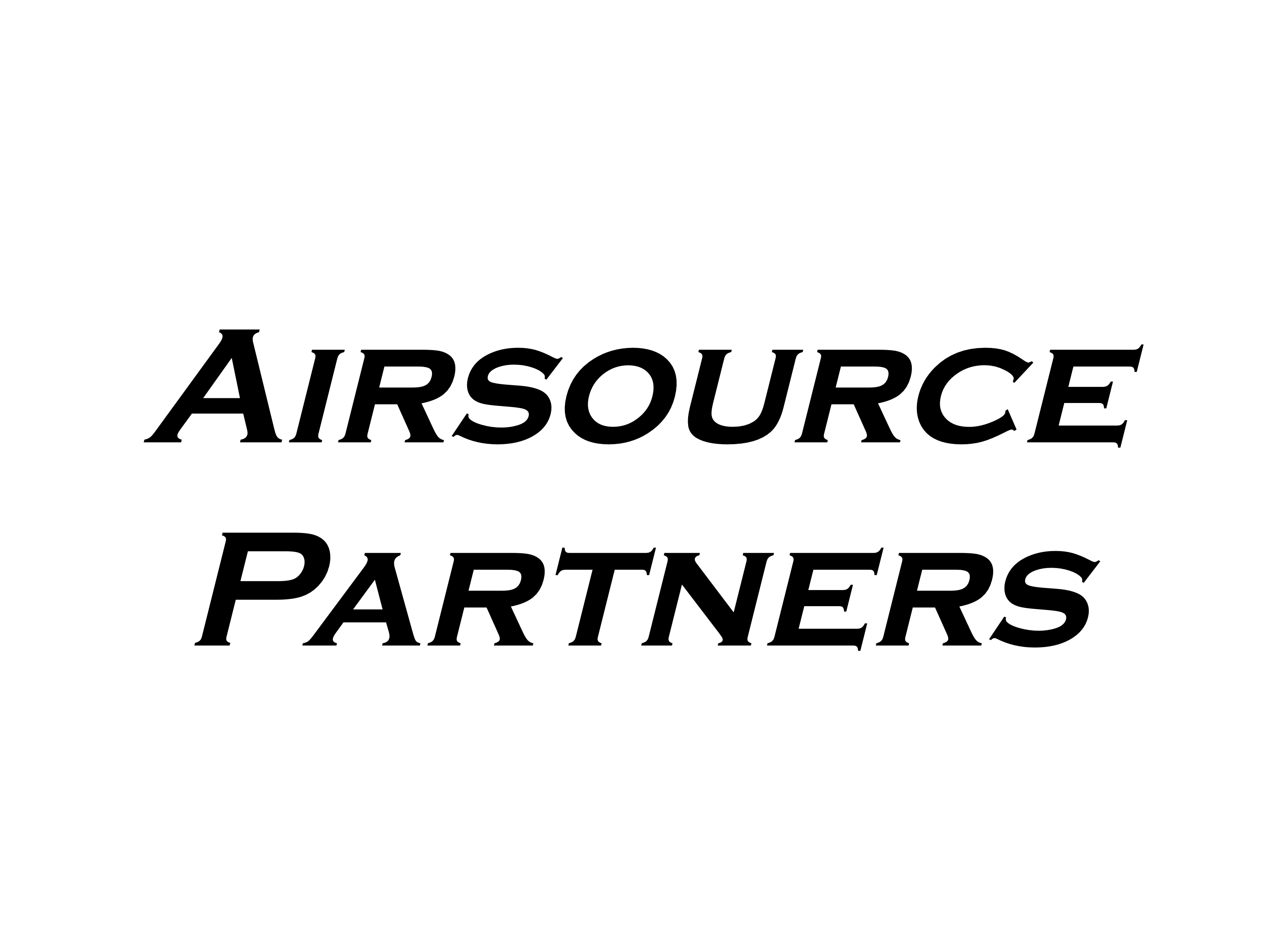 Pascal - France
Paris-based Pascal is a consultant specializing in projets with OEMs, in particular in cabon design, repair and retrofit. He is also involved in sales and marketing activities with OEMs and aftermarkets of mechanical and composite parts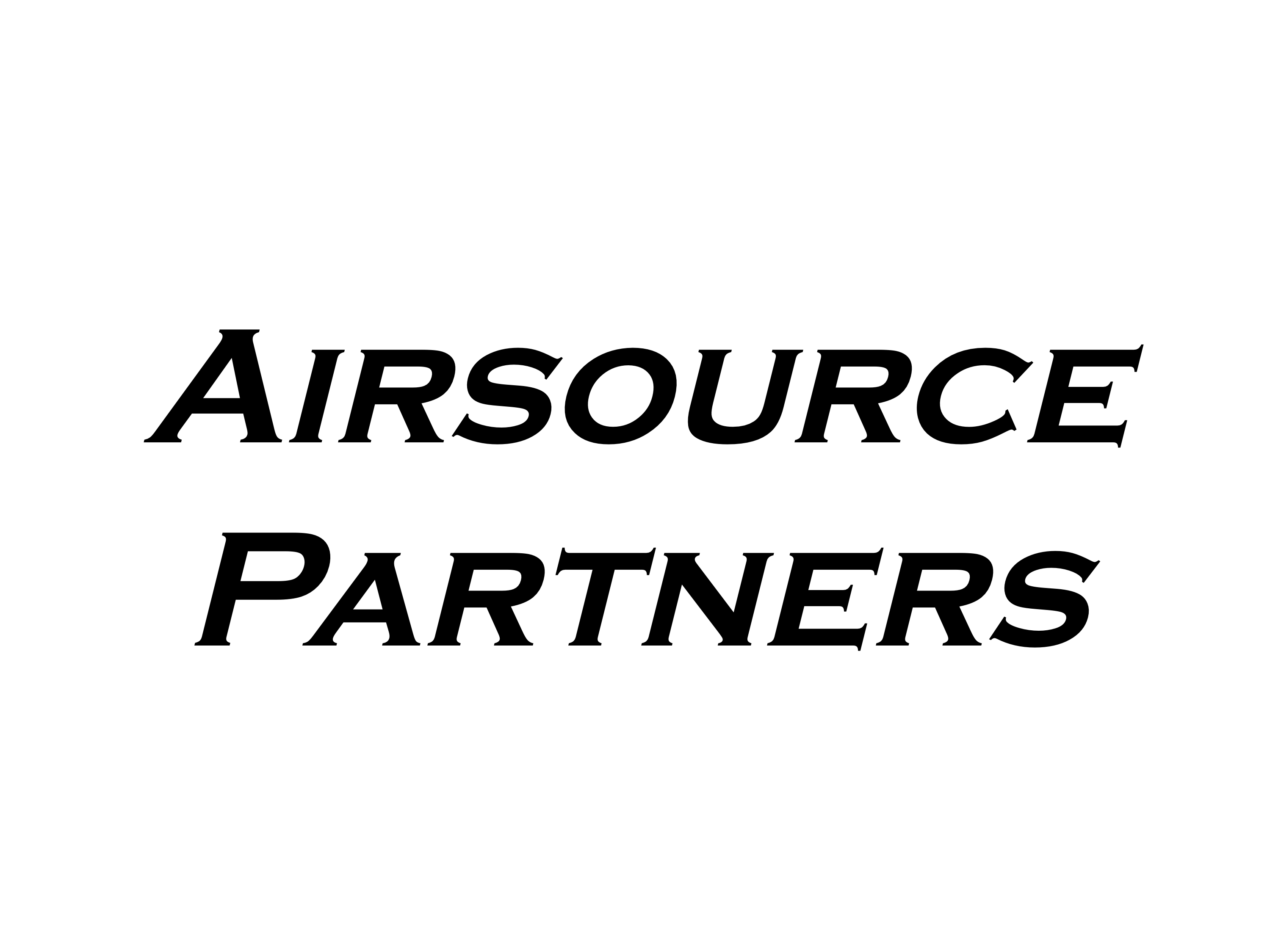 Andy - UK
Andy is a seasoned aviation professional with 20+ years of experience in all aspects of airside operations. He started his own consulting practice in September 2012.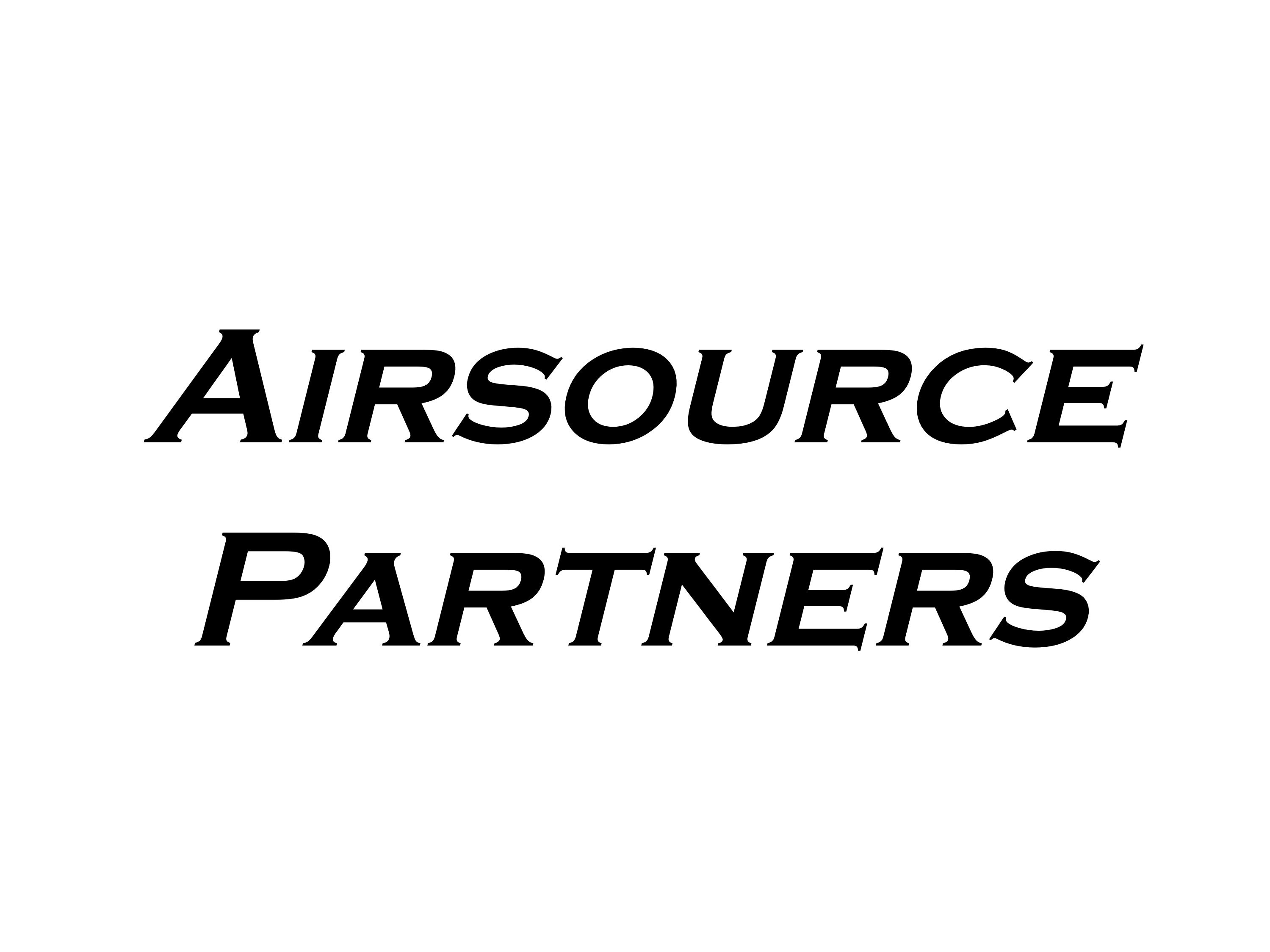 Bogdan - Romania
Romania-based Bogdan has extensive experience in the areas of flight operations, air navigation and air space management. He is very knowledgeable on the eastern european air transport industry.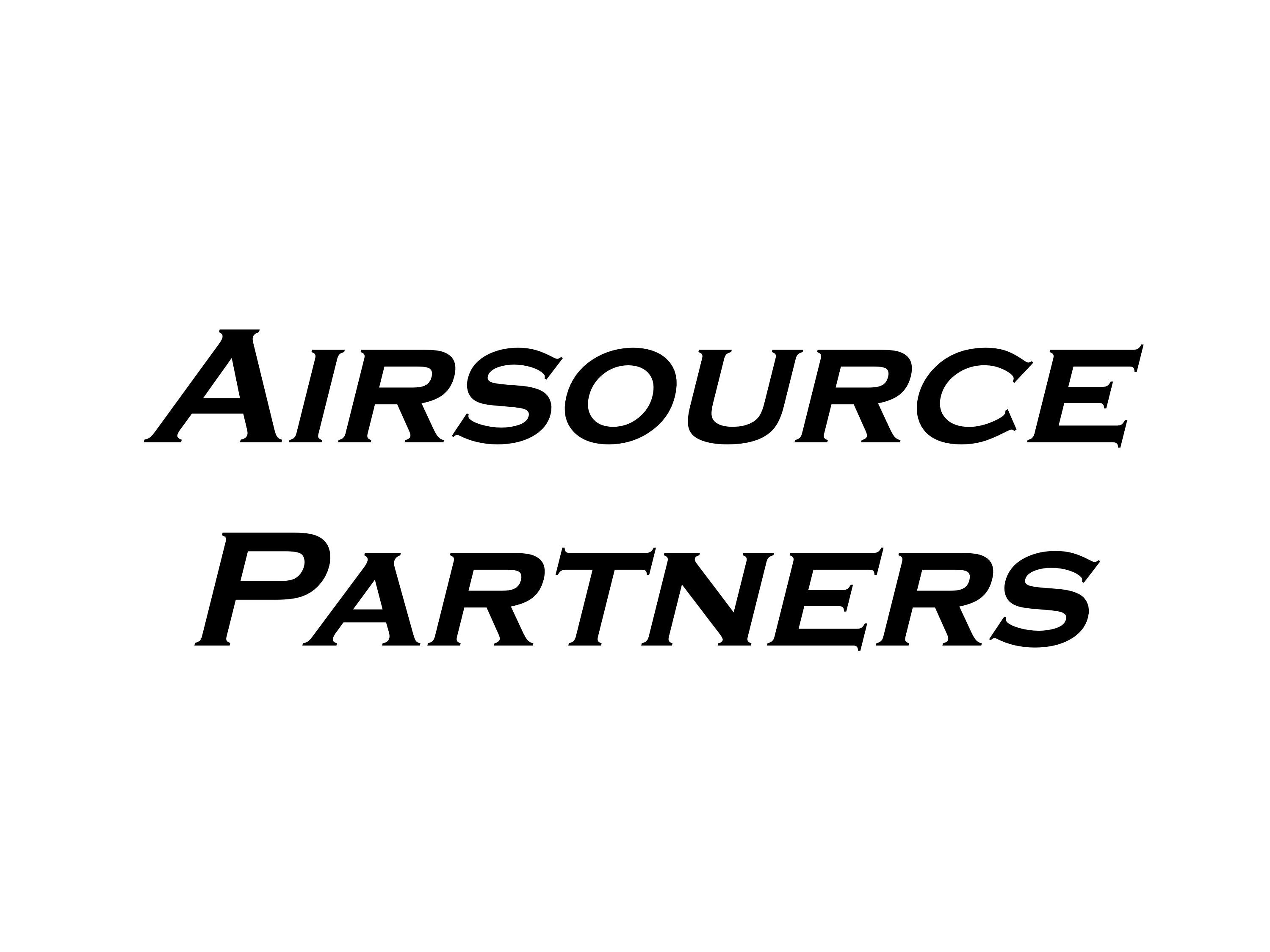 Fernando - Portugal
Fernando's experience and credentials can be obtained upon request to Airsource Partners.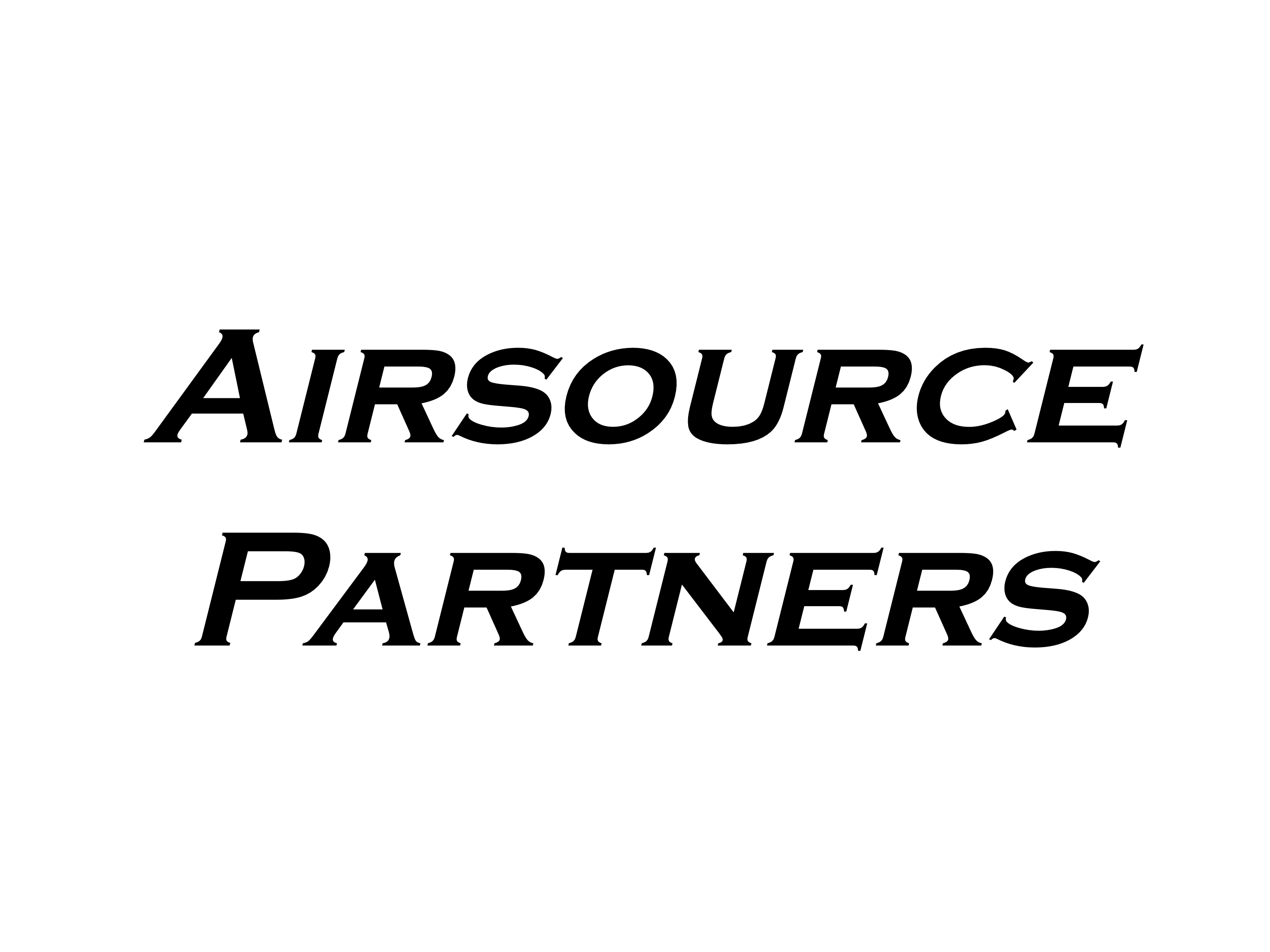 Brian - UK
UK-based Brian boasts 40 years in the aviation industry acquired at the contacts of several industry leading airlines. He is an experienced consultant specializing in airline start ups and expansion projects. He has advised many airlines in he Middle East, Far East and South America. He is also expert in regional airline start up projects and business plans, sales & marketing plans, customer services. diligence, route analysis and feasibility studies. Expansion plans are also covered as are matters of pilot training and ground handling.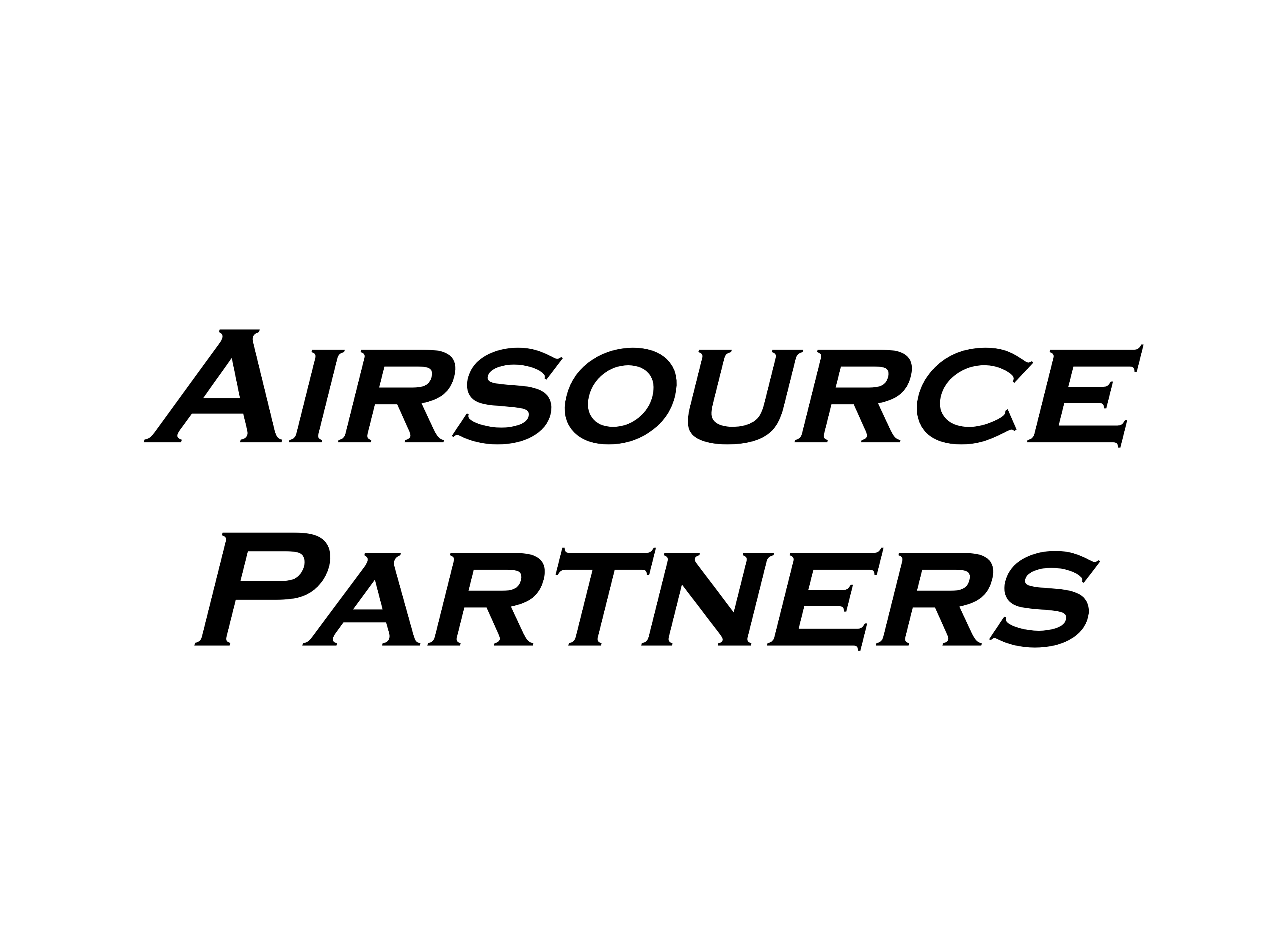 Roland - UAE
Dubai, UAE-based Roland is a seasoned international customer service, operational and commercial manager with over 25 years of experience improving and starting-up aviation operations overseas. He has held several operational and managerial position for various airlines and airports in the M-E / Indian subcontinent region.
Christophe - France
Paris-based Christophe boast 20+ years of expertise in the area of finance and aviation. He also has a solid MRO expertise acquired at the contact of several airline technical services providers.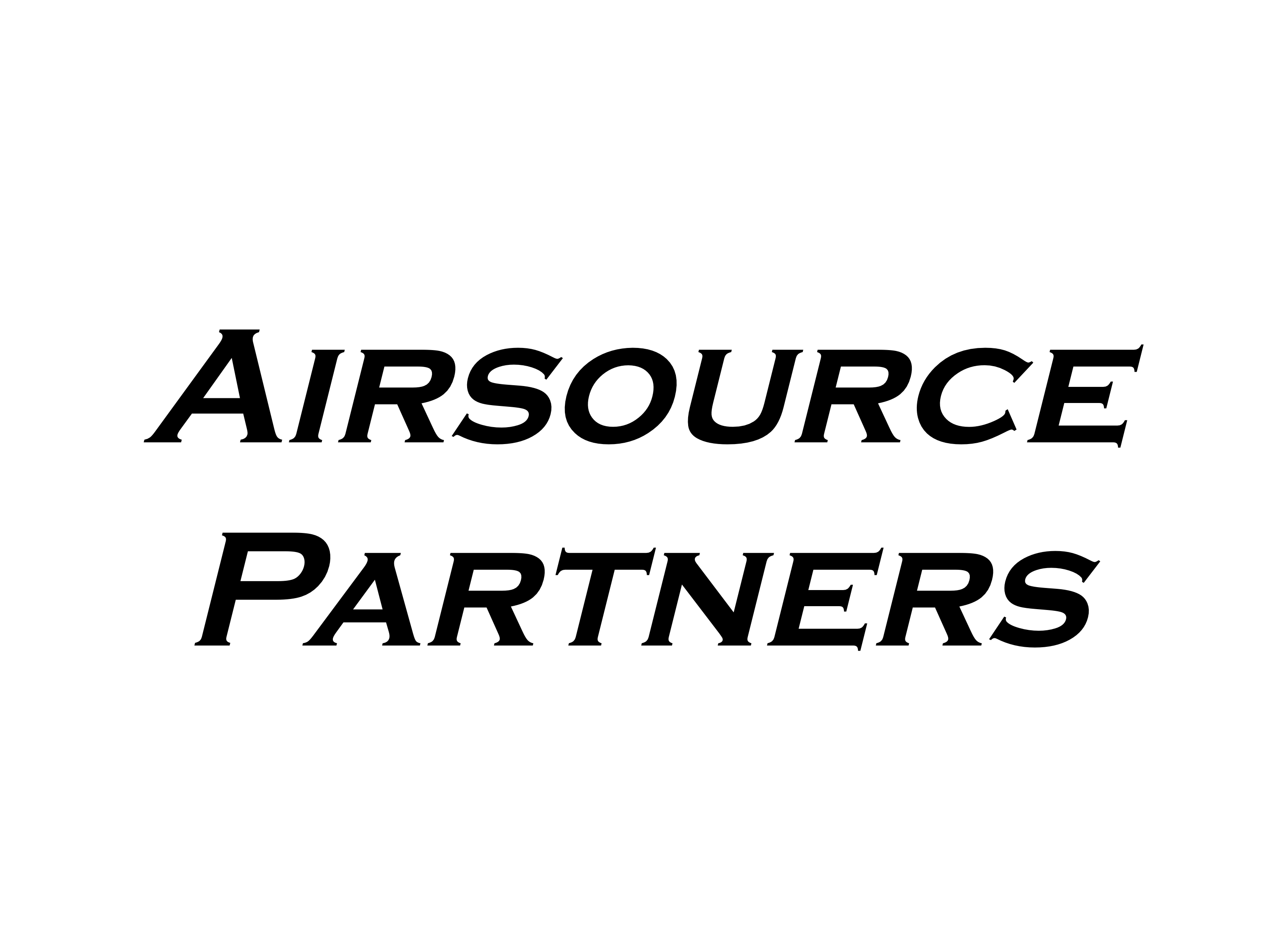 Rudolph - Netherlands
Since he launched his own consulting practice in 1999 Netherlands-based Rudolph has been working on a wealth of projects for various airlines, mostly in technical, operations and regulatory areas.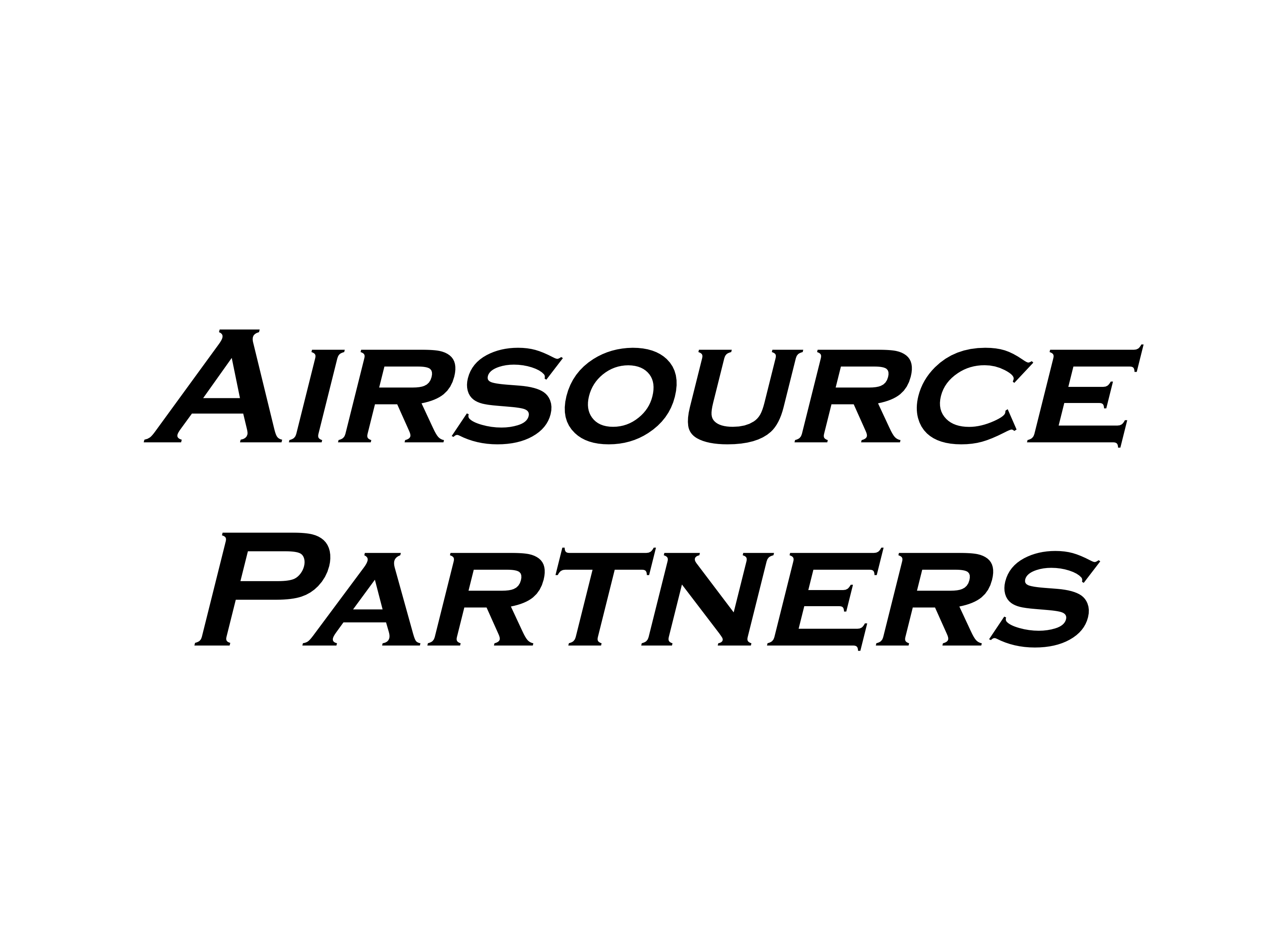 Edward - United States
US-based Expert Edward has a wealth of experience in operations management and consulting for large airlines and airports. Background spans short/lo,g range planning, policy formulation, P&L management, safety/security, logistics, project management and new business development. Edward also has hands-on management experience in catering.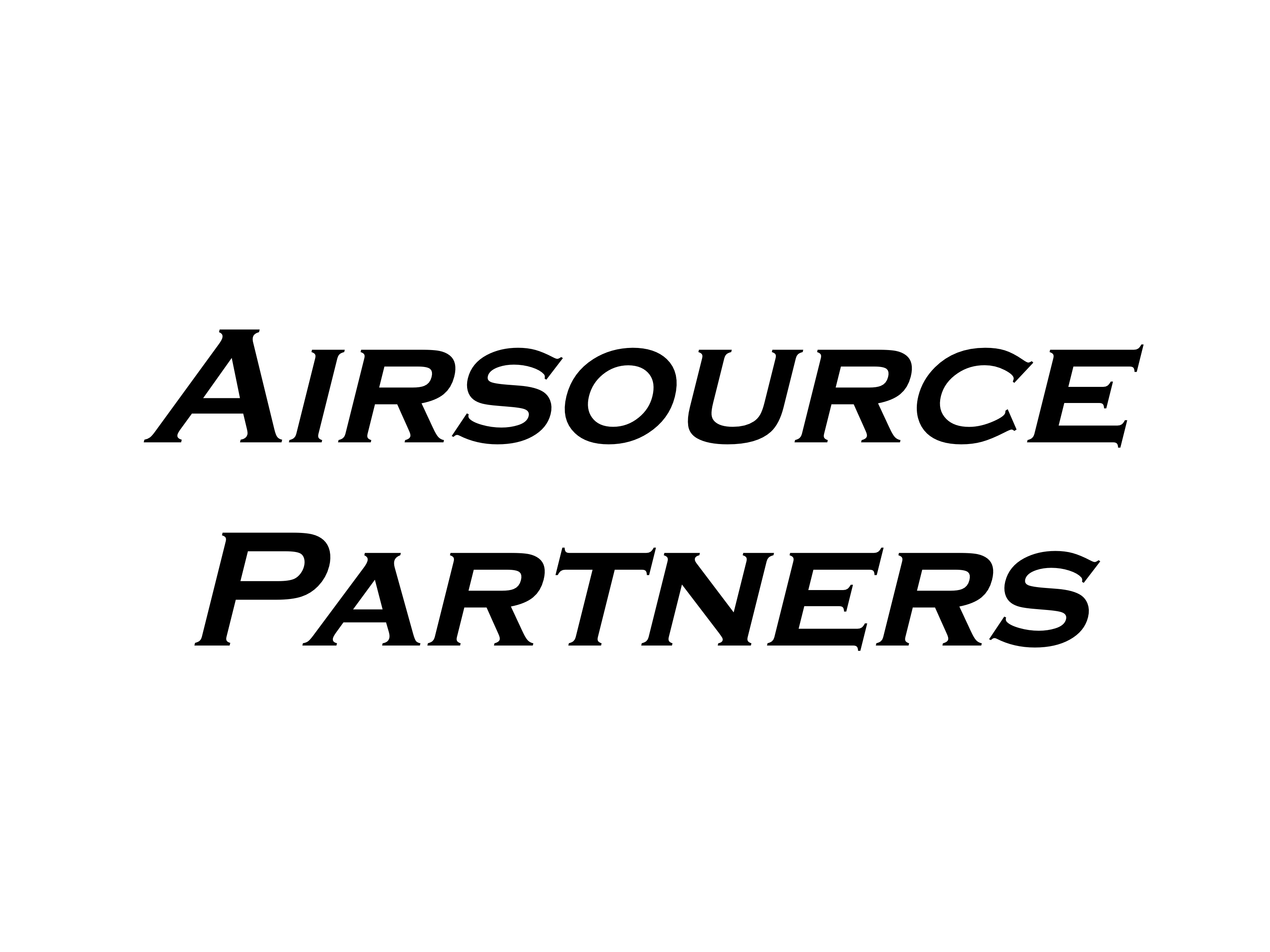 David - Italy
Of dual Italian / Canadian citizenship, Paris-based David has shown proven capabilities in strategy development and deployment , pricing, market analysis, negotiating and business planning during his various tenures at the 3 largest airlines in Italy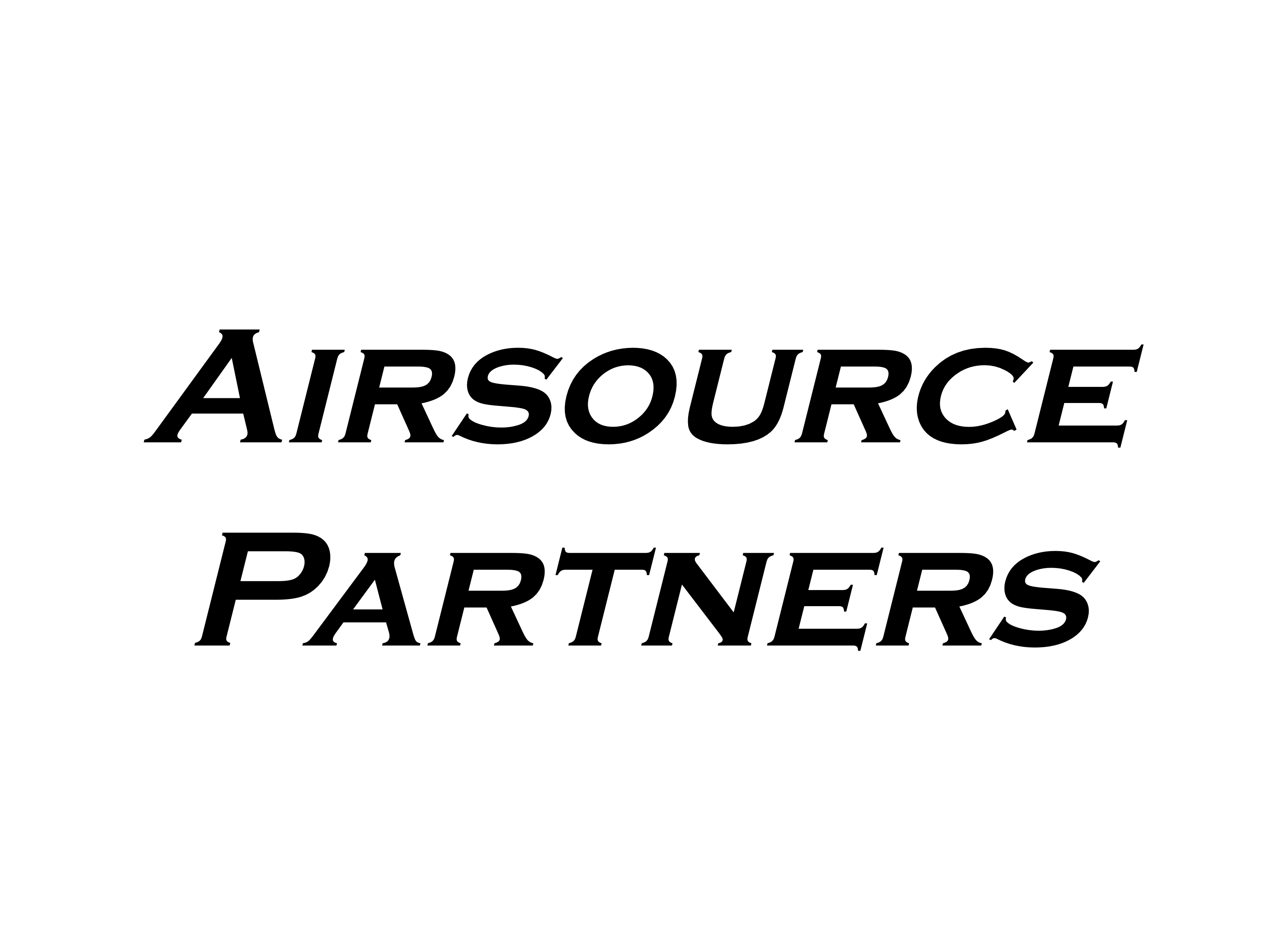 Antoine - Lebanon
Antoine's experience and credentials can be obtained upon request to Airsource Partners.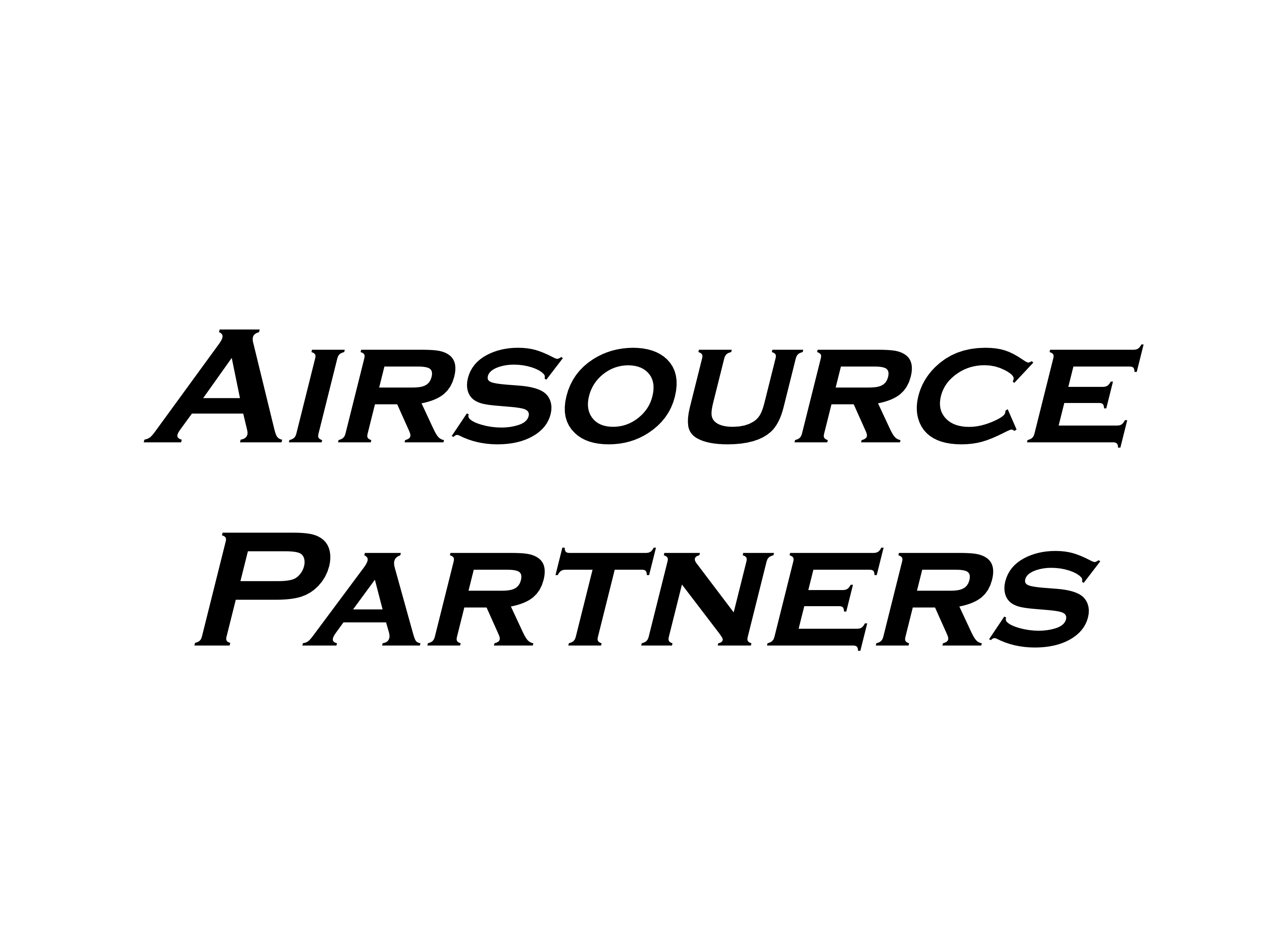 Radoslaw - Poland
Poland-based Piotr has an extensive experience in aviation. He heads a major IT solution provider in his native country with several clients in the air transport industry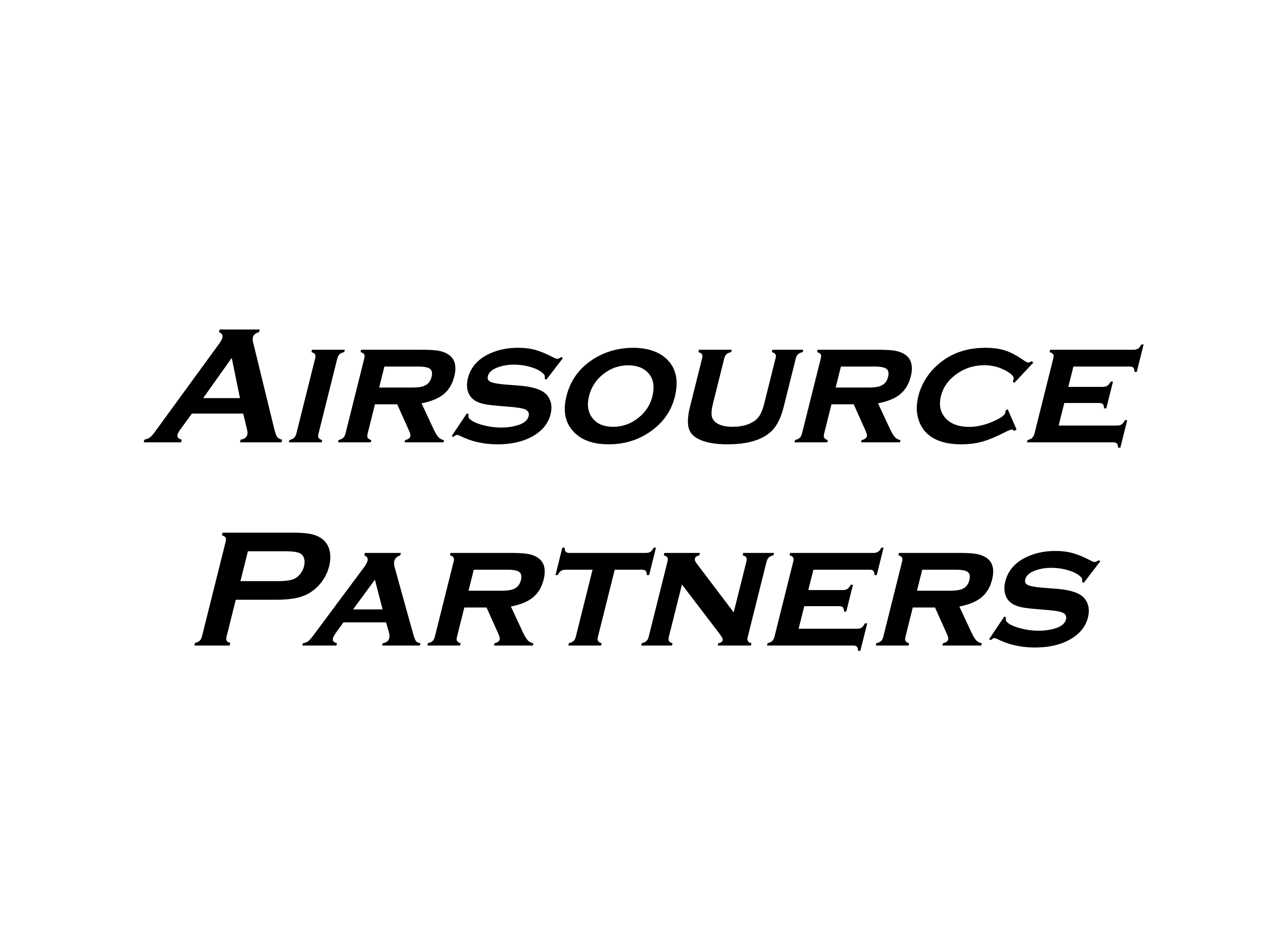 Peter - U.S.A.
Peter's experience and credentials can be obtained upon request to Airsource Partners.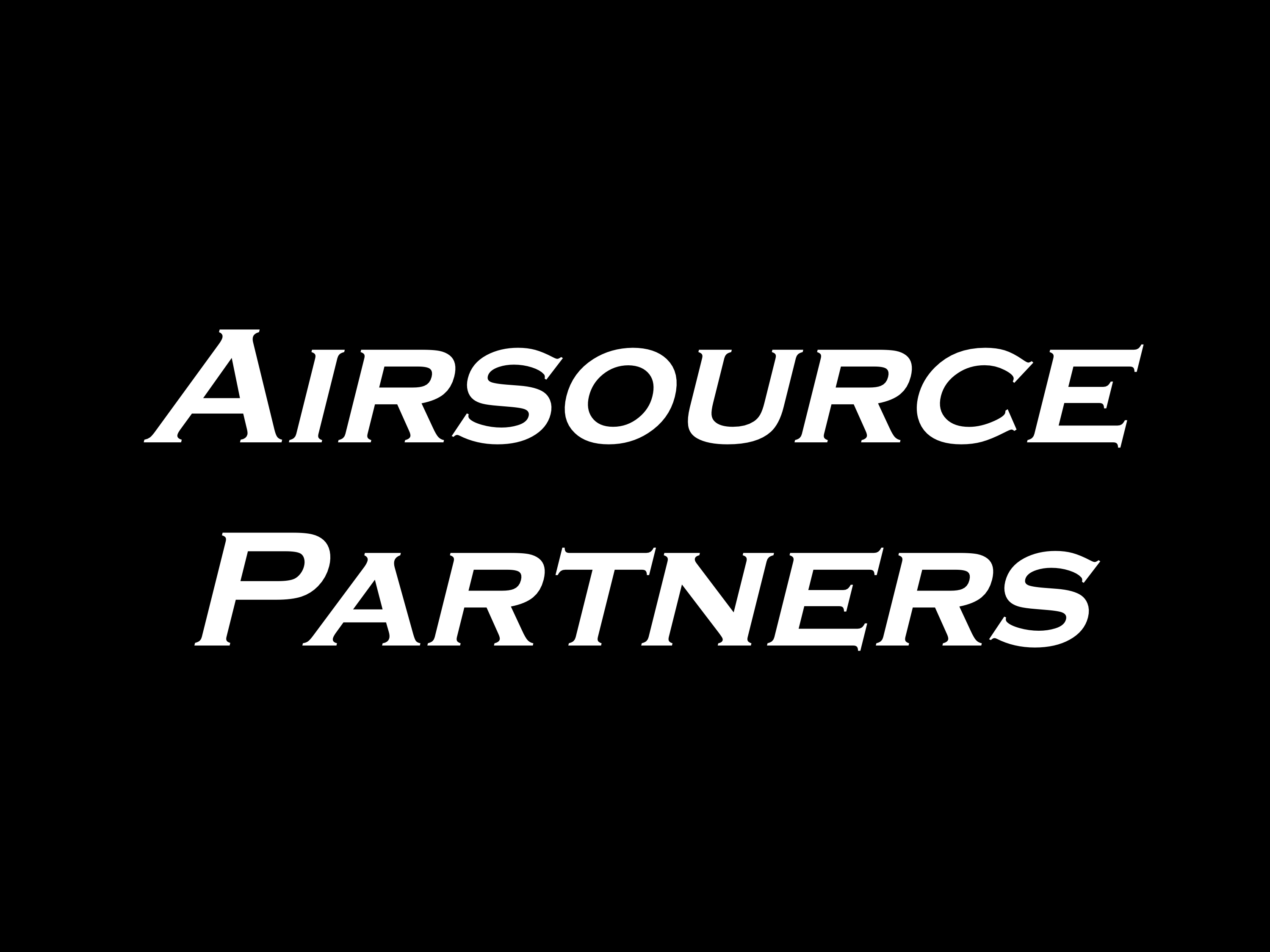 RB Consulting - Morocco
RB Consulting is based in Casablanca, Morocco. The company was recently created by Rachid Berrada, a former airline executive. Prior to opening his own consulting practice, Rachid acquired an extensive hands-on experience at the contact of Morocco's national carrier Royal Air Maroc.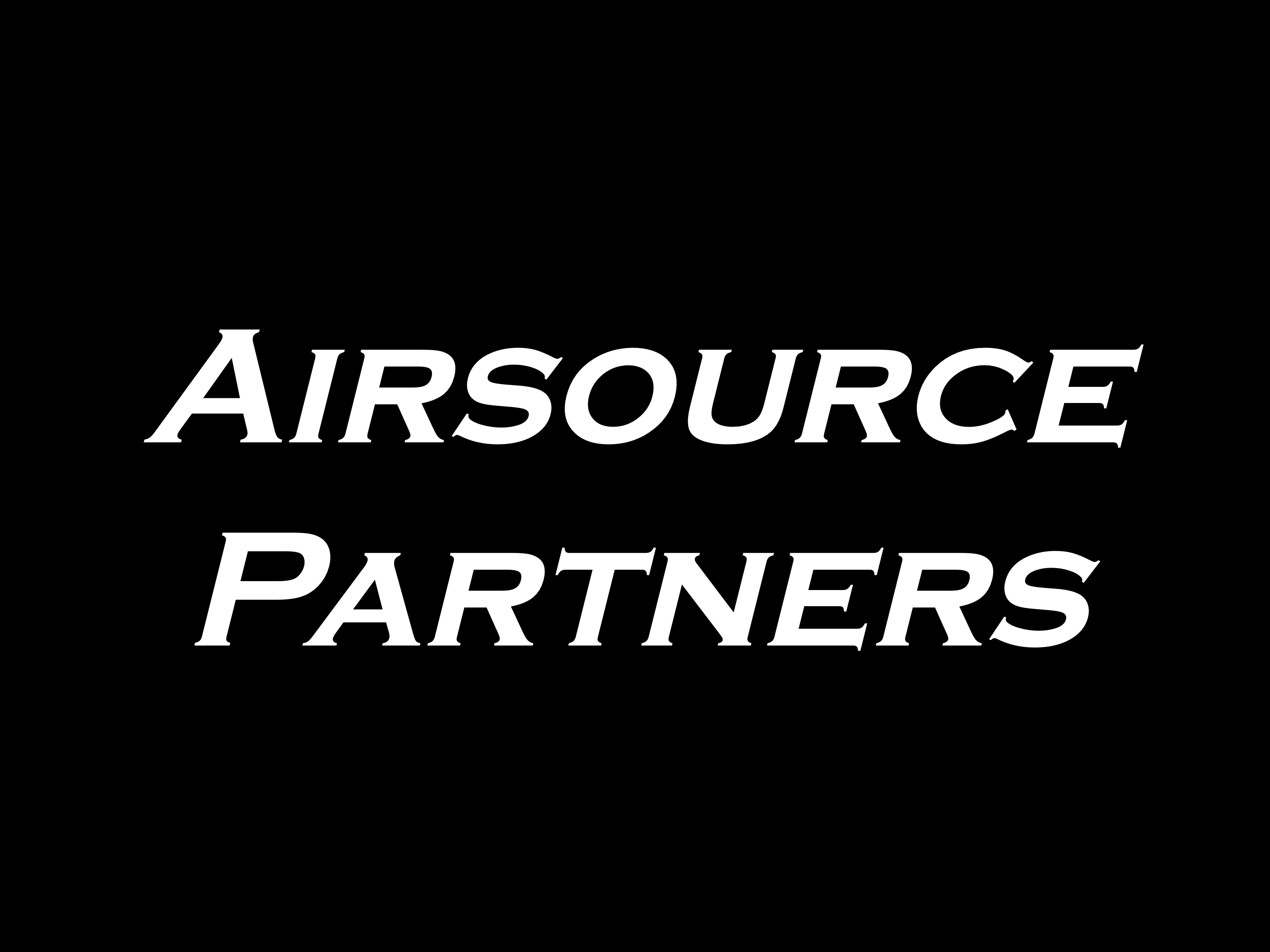 R.P.M. Services - UAE
Company bio currently being updated. Thank you for your kind understanding. For any urgent inquiry contact Airsource Partners at c.gossel@airsource-partners.com

AirGuide - USA
Strategic Consulting, Research & Information Services provides aviation executives around the world with business and market intelligence and services such as market consulting, market research, surveys and data providing measurement and analysis of marketplace dynamics and consumer behavior, likes and dislikes. AirGuide's experienced team of international professionals play a vital role in providing airline senior executives with information and analysis on the fast-changing international business climate.

Alain - France


AEROGESTION - France
Aérogestion is an independent consulting practice founded in 1996 by Marc Rochet and Dominique Gretz with the help of former collaborators from the airline industry. Aérogestion has developed a recognised expertise in the industry by accompanying first and foremost the success of French airline in their development or restructuring projects. The practice has developed its services in the international environment and more specifically on the African continent. Parallel to this geographical development, the practice has broadened its competencies, particularly in the field of Revenue Management, which constitutes today a recognised centre of excellence where Aérogestion practices for several airlines. At present, the practice counts more than a dozen consultants with an average of 20 years of expertise in their field and with competencies covering all of the fields of the industry, such as airline management, sales and distribution, airline operations, airline restructuring or change management. Aerogestion's vocation is to become the airline's partner to accompany the airline in each and every key step of its business or of its investments.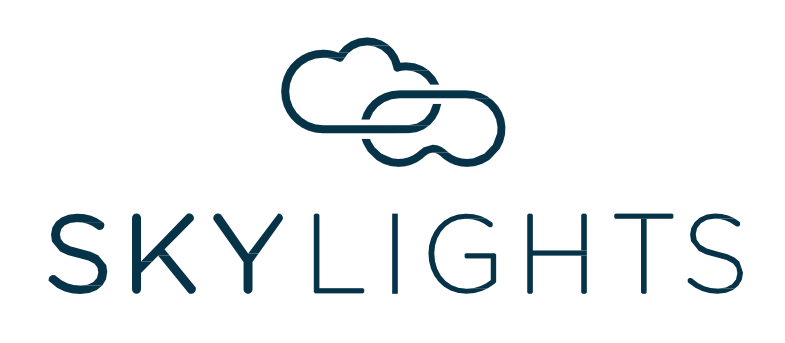 SKYLIGHTS - France
SkyLights began with the partnership between Florent (PhD engineering) and David (11 year airline pilot & airline manager in operations, marketing & strategy). They pooled their expertise to use immersive video headset technology to disrupt inflight entertainment and transcend the spatial constraints of regular seatback IFE. SkyLights tailored solution launched April 2016 and is now deployed on multiple airlines. The company counts 20 members with expertise in; airline strategy, marketing and operations; content catalogue and licensing; software and hardware development.

Gopal - USA