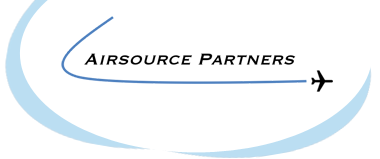 PROJECT OVERVIEW - IN-FLIGHT SERVICES: INNOVATIVE IN-FLIGHT WINE SERVING SOLUTIONS
What could Airsource Partners do to make aviation expertise more accessible to all?
We have conceived the first aviation –related online expert knowledge service connecting actors of the air transport industry with the outside expert world.
IN-FLIGHT SERVICES: INNOVATIVE IN-FLIGHT WINE SERVING SOLUTIONS
LAUNCH DATE :

MAR 2014

PRIMARY TARGET :

Airlines

PROJECT FUNCTIONAL AREA :

Network Planning & Flight Operations, Sales & Marketing, Others, Customer Experience

PROJECT FOCUS :

Other

PROJECT SPONSOR :

InflightWines
Project Summary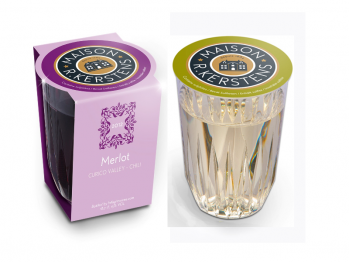 For most airlines, onboard wine serving is an integral part of the proposed in-flight service. For others, it is considered as a mere source of ancillary revenue. In all cases airlines can now use wine service as a powerful marketing tool to enhance customers' experience and its image and stand out of the crowd.

InflightWines is an independent supplier of innovative onboard wine solutions to airlines. Airsource Partners is proud to make InflightWines' unique offering available to airlines via its Aviation Expertise Marketplace.

Project Description

A new and innovative solution for on-board wine servicing proposed by industry leader InflightWines.

By working closely with experts in the industry for Design, Marketing and Packaging, InflightWines has created a new and innovative solution for serving wine on board.
InflightWines' expertise is based on twelve generations of wine-merchants with a tradition in the european market dating back to 1680.


Why use InflightWines solution?

Thanks to their uniquely designed packaging InflightWines solution save weight and volume (important cost factors for airlines) while protecting the environment. They enhance your brand through better handling, presentation and quality.
The airline chooses the quality of the wine(s) proposed onboard. Private labeling and engagement with the passengers is also possible. The packaging can be adapted to the airline's own specific requirements such as brand name, branding on seal and sleeve for marketing and on bulk packaging fitting in the trolley drawer.
All these features result in cost savings and revenue enhancement.


Sustainability

With food waste and packaging waste as a key focus to today's airlines, Inflight Wines commitment to sustainability started with an all out search for wine containers and packages made of 100% recycled material. Once used all items can be recycled. This search for sustainability does not come at the expense of the passenger's experience: the basic product, a plastic PandG glass, feels and looks like a real vintage style wineglass.

Differentiate yourselves from the rest of the crowd while reducing your costs and enhancing your revenue by adopting creative InflightWines solutions.

More information on InflightWines and their proposed solutions can be obtained by contacting Airsource Partners.



Experts / companies available for this project

inflightwines - Netherlands
Robert Kerstens, the founder and CEO of InflightWines, whose family has been in the wine business since 1680, is a graduate oenologist who has previously worked at several leading houses, such as Château Mouton Rothschild and Château Monbousquet. For many years, he was also responsible for the purchasing and marketing for the most prominent importers in the Netherlands. He founded InflightWines in 2012 to bring innovative wine serving solutions to the air transport industry.