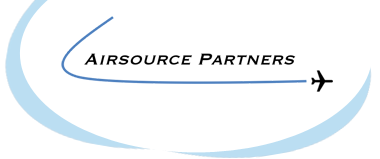 PROJECT OVERVIEW - INFORMATION SYSTEMS: PSS & RESERVATIONS - INNOVATION THROUGH PSS & IT SYSTEMS INTEGRATION
What could Airsource Partners do to make aviation expertise more accessible to all?
We have conceived the first aviation –related online expert knowledge service connecting actors of the air transport industry with the outside expert world.
INFORMATION SYSTEMS: PSS & RESERVATIONS - INNOVATION THROUGH PSS & IT SYSTEMS INTEGRATION
LAUNCH DATE :

MAR 2014

PRIMARY TARGET :

Airlines

PROJECT FUNCTIONAL AREA :

Information Technology

PROJECT FOCUS :

Other

PROJECT SPONSOR :

Conztanz
Project Summary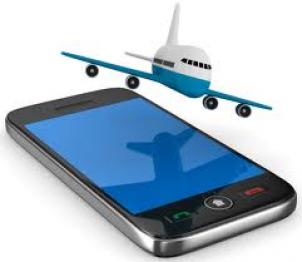 Today's airlines face a strategic challenge in their effort to improve customer service provided via dematerialization and the increasing role of shared service platforms (Passenger Service System).

The key to success lies in the airline's capability to ensure a smooth integration between its PSS (Passenger Service Systems) and other IT systems in place and its ability to develop innovative applications to offer new services to its travelers.

Airsource Partners is proudly partnening with Conztanz, an entrepreneurial project aiming to build a pioneering company dedicated to technological innovation.

Project Description
Aim at a seamless integration of your airline's PSS (Passenger Service System) with the rest of IT solutions in place for increased efficiency. This project will tell you how to proceed.

It is commonly admitted that the PSS (Passenger Service System) is the heart of an airline: PSS platforms provide airlines with key functionalities such as inventory management, ticketing or reservation. Other peripheral applications such as revenue management, revenue accounting and departure control share critical information on a permanent basis with the PSS platform.

New needs have also emerged. The recent surge in web / mobile transactions, combined with the increase of peripheral paid services and self service applications have led to the multiplication of specific applications and connections around PSSs.

Airlines are relying on mutualized PSS platforms on top of which they have built specific applications. The information system landscape of airlines has become very complex with numerous external systems to integrate. As a result the airlines' agility and capacity to develop innovative applications to improve the traveler's experience is at risk.

Conztanz' expert teams contribute to airline IT innovation by bringing meaningful application frameworks, well connected to PSS solutions, aligned with current and future airline IT innovation trends (self-service on mobile/kiosk, multi-transaction mobile device for airport agents, personalized re-accommodation, ..).

More details about Conztanz' capacity to promote IT innovation through systems integration can be obtained by contacting Airsource Partners or clicking on the blue button below.


Experts / companies available for this project

ConztanZ - France
Conztanz is a software and services company specializing in the design and development of innovative technological solutions for the travel industry. Conztanz' unique methodology and solutions combined with its experts' in-depth knowledge of the airline industry in general and the PSS solutions and integration tools in particular guarantee a smooth integration of Passenger Service Systems (PSS) solutions into the airline's other Information Systems. Conztanz is positioned at the interface of the PSS (Passenger Service System) and airlines information systems to support integration success imperatives.