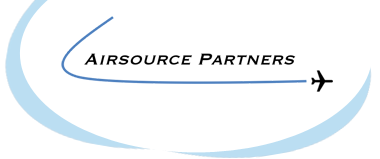 PROJECT OVERVIEW - ANCILLARY REVENUE - APPLICATION for INTERNATIONAL TRAVELERS
What could Airsource Partners do to make aviation expertise more accessible to all?
We have conceived the first aviation –related online expert knowledge service connecting actors of the air transport industry with the outside expert world.
ANCILLARY REVENUE - APPLICATION for INTERNATIONAL TRAVELERS
LAUNCH DATE :

MAY 2014

PRIMARY TARGET :

Airlines

PROJECT FUNCTIONAL AREA :

Sales & Marketing, Information Technology, Customer Experience

PROJECT FOCUS :

Other

PROJECT SPONSOR :

Air Guide
Project Summary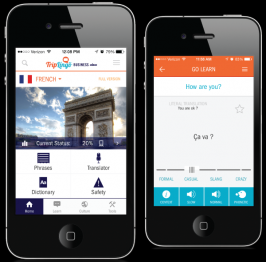 Airlines now have the possibility of securing extra revenue while making the stay abroad of their travelers easier to handle and more enjoyable thanks to a revolutionary application developed by Airsource Partners' marketing & media partner Air Guide.

The proposed application offers airlines' overseas travelers an endless range of services to choose from, including voice-to-voice translation, culture crash courses, currency converters or wi-fi dialer just to name a few. The application, which can be customized with the airline's name and logo, can represent also a potential source of ancillary revenue for the airline. It is available in 100+ languages.


Project Description

Airlines now have a way to keep their business travelers safe, productive and savvy during international trips while enhancing their revenue.

The application developed by Airsource Partners' media and marketing partner Air Guide offers a wealth of practical and value-adding services for the travelers to choose from that will make their trips to foreign countries easier on a logistics standpoint and more enjoyable on a business and cultural standpoints.

Potential services available through the application include finding useful phrases with the interactive phrasebook and committing them to memory using the built-in flashcards, quiz mode or audio lessons. A voice translator for instant translation or even connection to a live translator is also available.

Other optional services available include a currency converter or cultural crash courses. Built-in learning tools make it easy to memorize phrases and travel tools like the wi-fi dialer and tip calculator make it easy to travel smart.

The tool is easily customizable to display the airline's name, logo and any other type of information or data deemed necessary by the airline.

More importantly, the application can be proposed by the airlines at a cost to their travelers thus making it potential source of extra revenue to airlines.

For more details about the proposed application contact Airsource Partners.



Experts / companies available for this project

AirGuide - USA
Strategic Consulting, Research & Information Services provides aviation executives around the world with business and market intelligence and services such as market consulting, market research, surveys and data providing measurement and analysis of marketplace dynamics and consumer behavior, likes and dislikes. AirGuide's experienced team of international professionals play a vital role in providing airline senior executives with information and analysis on the fast-changing international business climate.