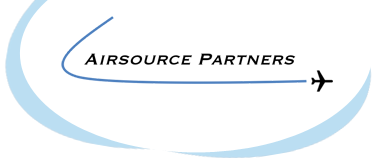 PROJECT OVERVIEW - AirGuide Travel & Marketing Services to Airlines & Airports
What could Airsource Partners do to make aviation expertise more accessible to all?
We have conceived the first aviation –related online expert knowledge service connecting actors of the air transport industry with the outside expert world.
AirGuide Travel & Marketing Services to Airlines & Airports
LAUNCH DATE :

MAR 2017

PRIMARY TARGET :

Airlines

PROJECT FUNCTIONAL AREA :

Sales & Marketing

PROJECT FOCUS :

Airline Strategy, Sales & Marketing, Other

PROJECT SPONSOR :

Airsource Partners, AirGuide
Project Summary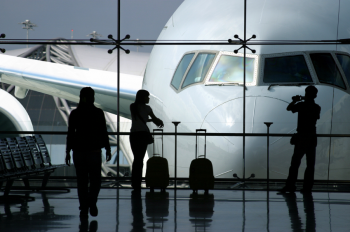 AirGuide is part of the Pyramid Media Group established in New York in 1992 with the merger of Pyramid Graphics & Publishing (electronic, multimedia and print publications) and Pyramid Productions (photo, film and video production and programming).

Pyramid Media opened its first Internet site in 1995. It acquired Air Travel Media in 2006 to enhance and broaden its content and markets by reaching a cruise, destination, hotel and resorts audience.




Project files

airguide travel & business technology & social media - feb17

airguide corporate overview - feb17

airguide media kit 2016-17 - FEB17

airguide frequent flyer destinations - Feb17

AIRGuide travel media network audience - feb17

airguide destination guides & applications - feb17
Project Description
AirGuide Travel Media & Technology connects airlines and airports to an affluent, influential group of business and leisure travelers from across the globe, the traveling elite.
AirGuide has developed a very effective platform with limitless potential. AirGuide's creative content targets and engages millions of travelers wherever they are. So whether at the airport, inflight, at the hotel or on a train or cruise, AirGuide has every aspect of the travel experience covered.
AirGuide, AirGuide Business, Frequent Flyer Magazine and CruiseGuide are brands of Pyramid Media Group, a leading global information technology provider of electronic media, offering Apps + enterprise solutions and business intelligence software and content, for the global travel and business markets. The company and its partner network in North America, Europe and Asia with a unique blend of subject verticals in all available technology platforms, online, mobile and Inflight.
AirGuide is a proud member of Airsource Partners' Aviation Expertise Marketplace.
Travel Media
AirGuide provides Travel & Business Media & Apps, Anytime, Anywhere to global travelers. At Home, at the Office, in Transit, in the Air, at the Hotel – Online, Mobile Apps & In-Flight.
AirGuide reaches top leisure & business travelers with Frequent Flyer Magazine, AirGuideOnline, AirGuideAirports, AirGuideBusiness, CruiseGuide content and media (news, features, special reports, reviews, advice and Air & Destination Travel Guides & Apps) is delivered to 440,000 B2C+ B2B Subscribers, members of the Media and to millions though our in-flight and syndication network in more than 100 countries in 20+ languages, on all available platforms: online, mobile Apps & inflight.
Frequent Flyer Destinations Magazine is dedicated to air travel and destinations, designed for frequent flyers, leisure and business travelers and the corporate travel market. The magazine will be distributed to AirGuide's subscriber list and will be available at the American, Delta and United Airlines airport lounges in the US and at London Heathrow and Gatwick airports, and the digital edition inflight on selected airlines flying in Europe, North America and the Middle East: Air Berlin, Austrian Airlines, Air Dolomiti, Eurowings, Lufthansa, Neos Airlines, Oman Air, Swiss International, Virgin Atlantic: 30+ million travelers yearly to more than 100 destinations and staying at Mandarin Oriental, Steigenberger, Redisson Blu, Le Meridien, Intercontinental, Hyatt, Kempinski Hotels.
AirGuide's Travel Websites & Apps
AirGuideOnline.com & AirGuideAirports.com Websites, mobile and IFE (In-flight Entertainment) for global travelers with Interactive Dynamic Maps – Airports – Destination & City – Hotels & Shopping – Travel Activities & Events + Flight Tracking.
AirGuide Destinations – Airport & City Guides Apps with Dynamic Maps (Airports – Destination & City – Hotels – Travel Activities & Events) are available to passengers flying between Europe and the USA with our digital edition and Apps, and passengers flying in Europe on Eurowings: 17 million per year to over 100 destinations.
AirGuide provides airlines and airports with Advertising and Marketing Services including Direct Marketing, Content Driven Marketing and Press Release Distribution to major U.S. and International corporations and media companies, driven by AirGuide Travel & Business media network.
Travel & Business Technology
AirGuide and Pyramid also provide Travel & Business services and technology. Our Technology & Content Services will reduce your content costs and build revenue for major US and International corporations and media companies. AirGuide offers a total approach creating and producing White Label Solutions of our Apps + Custom Content and Branding.
Social Media Management Software are designed to reduce the airline's costs and maximize revenue with turnkey solutions and expertise, and are ideal for any international company or organization.
AirGuide's Business Intelligence Tools & Enterprise Solutions provide Independent & Unbiased Intel for Air Transport, Aviation, Travel Industry 
& Global Media, Corporations, Government, NGOs.
---
For additional information or questions please contact Airsource Partners.