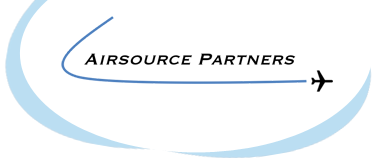 ON-GOING SEARCH FOR EXCELLENCE
You have well-honed skills and expertise in the aviation sector and you support our action?
Join us with no further ado. We will make your skills and experience available to the airline industry.
// AIRSOURCE PARTNERS WELCOMES EXPERTS
Airsource Partners is in constant search for additional aviation expertise.
// INDIVIDUAL EXPERTS
By joining the ranks of our experts and sharing your knowledge and experience with us all you will contribute to the growth and success of the air transport industry, your industry. Your skills will be added to our unique repository of aviation knowledge. New Projects designed to make good use of your expertise and skills will be made available to the air transport industry.
We match the Projects proposed by Airsource Partners or suggested by the market to the appropriate experts. We let our experts choose which Projects they wish to undertake. We then work with the expert and the client to establish an agreement.
// COMPANIES ARE INVITED TO JOIN TOO
Companies offering unique and proven solutions to airlines and airports are invited to join our Aviation Expertise Marketplace too. Specific Projects promoting their services and solutions will be crafted and added to our Project Board. Needless to say, these Projects will be exclusively reserved to the proposing companies.
// INCREASE YOUR PROFESSIONAL REVENUE AND LEAVE THE REST TO US
By adhering to the principles of our Aviation Expertise Marketplace and joining our reservoir of knowledge, individual aviation experts and companies share a unique opportunity to increase their professional revenue while contributing to the success of the air transport industry.
Simply send us your credentials and leave the rest to us. Your expertise will allow us to develop new Projects or reinforce existing ones. Airsource Partners will post the Projects on its Project Board and promote the Projects near the industry.
There are no fees or costs of any sort for experts and companies to join Airsource Partners' Marketplace. Neither do we ask experts for any form of exclusivity in the delivery of their services. Experts are remunerated on the basis of their contribution to any Project. They are free to continue selling their services through alternative channels. An agreement will define the framework of cooperation between Airsource Partners and the individual expert or the company joining our Marketplace.
Click here to get a pdf copy of a draft of:
- the Expert Agreement proposed to the experts joining the Marketplace
- the Company Agreement proposed to companies joining the Marketplace