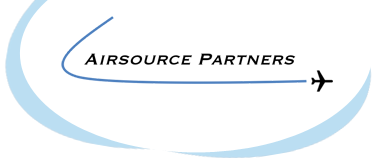 PROJECT OVERVIEW - QUICK : TRAVELSKY'S PASSENGER RETAILING SYSTEM
What could Airsource Partners do to make aviation expertise more accessible to all?
We have conceived the first aviation –related online expert knowledge service connecting actors of the air transport industry with the outside expert world.
QUICK : TRAVELSKY'S PASSENGER RETAILING SYSTEM
LAUNCH DATE :

MAR 2019

PRIMARY TARGET :

Airlines

PROJECT FUNCTIONAL AREA :

Sales & Marketing, Information Technology

PROJECT FOCUS :

Airline Strategy, Airline Management, Pricing, Revenue Management, Sales & Marketing, Other, Distribution, e-Commerce, FFP & CRM, Information Technology

PROJECT SPONSOR :

TravelSky, Airsource Partners
Project Summary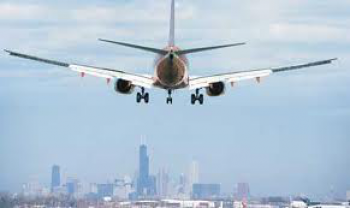 TravelSky announces the introduction of the QUICK Passenger Retailing System for small to medium sized airlines and start ups with growth potential worldwide. QUICK is a hybrid system composed of features derived from a Passenger Service Solution (PSS) and e-commerce tools, hence referred to as a Passenger Retailing System.

Quick is part of an initiative from TraverSky to increase its global footprint and become a trusted global supplier of the aviation industry.

Project files

QUICK Passenger Retailing System - Overview - MAR19

QUICK Passenger Retailing System - Detailed Review - MAR19

QUICK Dashboard (Example) - MAR19

QUICK Dashboard (Example 2) - MAR19

QUICK Sales Repport (Example) - MAR19

QUICK Create Order (Example) - MAR19

QUICK Passenger Retailing System - Logo - MAR19
Project Description
A. INTRODUCTION
TravelSky is delighted to introduce the QUICK PASSENGER RETAILING SYSTEM for small to medium sized airlines and start ups with growth potential worldwide.
QUICK is a hybrid system composed of features derived from a Passenger Service Solution (PSS) and e-commerce tools, hence referred to as a Passenger Retailing System. Offers can be differentiated and Dynamic Pricing is achieved by taking into account passenger information and a range of flexible attributes.
The Order Management System incorporating a real time Operational Data Store enables airlines to enjoy the full benefits of One Order and comprehensive business reporting. Indirect channels and business partners are supported via state-of-the-art NDC API.
Quick is developed and run by TravelSky, a trusted global supplier providing excellent customer service and state of the art technology. QUICK is designed to serve the International market in addition to its original chinese market. It can easily be adapted to new market conditions and commercial trends.
With QUICK, airlines will be able to gain full control of their sales and distribution to become true retailers in the competitive travel marketplace.
B. TECHNOLOGY PLATFORM
QUICK is a new Passenger Retailing System based on open source technology and e-commerce tools. TravelSky is providing QUICK on Saas based principles through hosting in a secure private cloud, or in cooperation with leading external public cloud service partners worldwide.
The overall technical architecture follows the principles of modular, connected, Service Orientated Architecture (SOA), and enables flexible configuration, rapid change and dynamic expansion of applications through distributed, standardized service invocation. In its core database, TravelSky maintains all services, orders and user transaction data homogeneous and consistent (One Order principle), to eliminate "data silos" in various systems as well as data mismatches.
Travelsky analysed the aviation industry's e-commerce Best Practices and trends and built them into the QUICK system, based on business rules technology, to create flight related and ancillary (non-flight) services, allowing flexible configuration and fast go-to-market times. By doing so, QUICK allows airlines to adopt strategies utilized by successful e-commerce companies outside the aviation industry and also enforce customer personalized marketing, helping the airlines to differentiate from each other.
Based on the Internet cloud service technology, TravelSky's Passenger Retailing System eliminates the traditional host / terminal or C/S requirements and uses a browser-based B/S architecture. Users do not need to install any client software. Instead, just by accessing a browser they can easily access the system.
QUICK features a full Graphical User Interface (GUI) in line with the latest HTML5 specification, supporting PC, Smart Phones, Tablets and other Multi-Screen adaptive devices. Users can self-administer the system to complete all necessary configurations or updates on users, service prices, sales rules, settings and others. Users do not have to learn and memorise any codes or abbreviations to work the system.
The system can be translated into virtually all languages including (Chinese, English, Korean, Japanese, Russian or other western languages).
In order to support the connection and external cooperation with other IT systems used by the airlines, QUICK provides a complete and comprehensive XML API interface based on the IATA NDC standards, and supports the airline to carry out detailed security management of external access by third parties.
TravelSky has a record of 40 years of excellence and stability in operation and maintenance of management tools, booking and reservation systems (CRS/GDS), infrastructure provision, application services and external partner management, all with the goal to achieve high availability and business continuity.
C. SOLUTION DESCRIPTION
QUICK MODULES - OVERVIEW
QUICK Customer (CUS)
With QUICK TravelSky offers comprehensive definition and management of passenger types.
Management of passenger' s profiles, automatic customer classifications dependent on set rules, execution of personalized marketing campaigns based on type of travel, products bought, frequency of flying etc.
QUICK also offers a value and frequency based light weight Frequent Flyer Program (FFP) to increase customer satisfaction and loyalty.
QUICK Product (PRD)
The real time possibility of controlling availability of flights, seating options and ancillary service offerings, allows your airline to adjust inventory based on market conditions and real-time revenue management data analysis.
QUICK Reservation (RES)
Sales administration to create fares, seat and ancillary service definition, based on multi-dimensional rules to implement fast and flexible sales rules (ala carte servicesor branded fares, etc.).
An intuitive smart booking process, connected with TravelSKy's Easypay payment platform or-a third party provider, offers a variety of online payment forms.
Consistent orders, with IATA One Order concept in mind, include complete itinerary, passenger data, payment, e-Tickets and delivery information to support various follow-up services with the customers.
Automatic calculation of rebooking or refund fees is supported and a dedicated process and tool for group bookings is provided. Airlines can also offer Travel Agents (TA) to settle payments as well as commission claims via an inbuilt Debit-/Credit Account function.
QUICK Operating Data Storage (ODS)
Based on the ODS services, QUICK is able to provide real-time dashboards, revenue management analysis tools and reports (download service).
QUICK Departure (DEP)
QUICK offers both a seamless connection to the existing Departure Control Systems of TravelSky or any other 3rd Parties and its own, Departure Control System featuring check-in, boarding and ancillary service sales at the airport.
TravelSky also supports an integrated approach in case of irregularity operations (IROP).
QUICK Distribution Channels and APIs (API)
The Passenger Retailing System provides integrated distribution channels like standard B2C, B2B, Mobile and microsite services (Apps), and is further connected to the GDS system.
For airlines wishing to customize and expand their direct sales and distribution channels, we also offer an open XML API interface that conforms to the IATA NDC standard.
QUICK MODULES - DETAILED REVIEW
QUICK CUSTOMER (CUS)
QUICK supports centralized definition and management of airline internal and external customers. QUICK is user-managed in accordance with a three-tier tree structure consisting of "company", "office" and "user".
The administrator user can independently define and modify user information and set levels of authorization through assignments of specific roles.
Different products and sales rules can be applied by sales channel. Within a particular sales channel, different types of agents can be string), manage overbooking procedures set to receive different agency fees and commissions.
Through the user role management, QUICK supports advanced security authorization management with flexible assignment of operational rights and data permissions. Possible user roles typically include: administrator, sales staff, finance staff, ground handling staff, revenue management staff, external airlines, agents, API interface calls, and self-service sales channels. Personal information such as passenger identification information, contact information, etc. are only visible to authorized users and an audit track is recorded on its access by users.
To support flexible sales strategies, QUICK includes a fully integrated passenger database.
As soon as a passenger departs, a profile is automatically created. The system tracks the travel and shopping behavior of the passenger and calculates the contribution value of the passenger towards the airline Frequent Flyer Program (FFP). The passenger can further be mapped according to contribution level to a passenger type. The passenger types will be integrated into the sales rules engines as an important dimension of QUICK Reservation to support the marketing of airline products.
QUICK retains the complete travel records and contact information of the users and passengers, further it supports sending of booking and service information to the users and passengers by eMail and SMS. Message layouts can be customized according to requirements. For SMS a gateway provider needs to be selected by the airline.
QUICK PRODUCT (PRD)
The Product module provides airlines with a fast and flexible tool for the establishment, maintenance and management of flight and non-flight related services. Simply set up the flight schedule, draw the seat map, create the inventory template for the flight and an ancillary service inventory, and start selling immediately.
CREATE FLIGHTS
SCHEDULE
Set the airline code, flight number and suffix (e.g. AB 120A), Origin and Destination, terminal, flight distance, time, effective dates and compartments.
SEAT MAP
Set aircraft type, draw the seat map, assign seat properties, block / reserve seats, create seat groups (support of seat product and sales rules).
INVENTORY TEMPLATE
Set the RBD sequence, use letter + numbers (2-bit code), limit sales, manage overbooking, apply nesting rules (serial, single nesting string), manage overbooking procedures.
ANCILLARY SERVICE INVENTORY
Set the type of products on sale and the limits, create sales restrictions, define early sales time and time limits before departure
MANAGE INVENTORY
Thanks to the homogeneous and consistent database structure, QUICK Inventory instantly obtains all historical and current sales information, real-time flight yield (RASK), load factor (LF) and average fares to assist flight revenue control team's decision making process.
By accessing the flight control panel, a user can suspend or resume sales with one click, view the actual loads of flights and corresponding ancillary services sold, compare historical and market fares (the average fare, the lowest market price).
All this enables the airline to maximize revenue across its network of flights. By request the airline can connect QUICK with a third party Revenue Management Provider to automate process.
QUICK RESERVATION (RES)
SERVICE
Define anything that you want to sell: there is no distinction between flights, seats, bags or any other ancillaries in the system.
All services are unified into the three-tier architecture (define, price, retail) of the service catalogue, which is based on the powerful business rules engine to enable definition and implementation of product and sales strategies.
This also means that there is no need to take the traditional legacy minded EMD approach into consideration, as you can easily achieve a unified order and accounting process.
OFFER
With QUICK, airlines are able to set up an offer as a commercially available service, including à la carte services individually offered or as a Branded Fare (Fare Group) with multiple or individual services included. The offer is the result of a product search (Shop), which returns the complete list of offersof the airline.
QUICK supports Branded Fares (Fare Groups) to be created and administered in the following way:
Brand Offer Name

Description

Included individual services and attributes

Applicable Distribution Channels

Refund and exchange rules

Price adjustment (individual purchase vs. bundle purchase)
SALES RULE ENGINE
Start retailing your offers using QUICK's powerful Sales Rule Engine: users are free to further promote airline service/product catalogue by setting uprules to the Sales Rule Engine.
QUICK Sales Rule Engine can adjust and modify all services including branded fares, ancillary service, taxes and fees. The Sales Rule Engine comes with a standard set of attributes to control distribution, but can be enhanced easily because of the code structure applied.
The standard set of attributes includes:
RBD

Day of Week

Origin and Departure

Distribution Channels

Flight Number

Passenger Type

Order Date

Payment Method

Flight Date

Price adjustment: discount, percentage or specific price

Early purchase time limit.
RESERVATION PROCESS / ORDER CREATION
The booking system supports a simple and fast service reservation process.
Standard shopping request supports one-way, return and multi-segment routes, passenger types of adult, child and infant, as well as individual or group booking searches.
When shopping is done using the NDC API, attributes can be added to the request to limit the number of potential offers and personalize according to requirements(eg. personalized shopping, attribute shopping.) The results include the search conditions of the flight, branded fare list, refund and change rules and available offer prices.
The booking process uses the shopping cart, a model which lists all products each passenger has selected, unit prices, taxes, fees and total order price.
QUICK also supports calling up on previously used passenger information, to speed up the booking process for recurrent passengers. (e.g. by mobile number, ID or eMail)
ONE ORDER CONCEPT
Legacy Passenger Service Solutions (PSS) centre on a PNR and e-Ticket data in their core. This however makes it difficult to achieve a unified order management of air and non-air products, due to inflexibility of such structure.
As part of e-commerce selling approach for directly connected Travel Agents as well as OTA's, the amount and combination of products and offers should not matter and be up to the customer. QUICK is built on One Order concepts, which include all passengers, purchases, payment and change information, allowing forseamless delivery and accounting of all air and non-air related product information.
The Passenger Retailing System (PRS) supports the use of IATA standard e-Tickets, through a seamless connection to the TravelSky e-Ticket server, which records and reflects the overall interaction status of e-tickets.
At the same time, for low-cost or independent airlines, the PRS also supports the ticketless business model, to achieve order-based full-process services.
Once the order payment is complete, an itinerary can be printed, mailed or sent by e-Mail and SMS.
Based on security settings, access to existing orders can be managed on a user base (all orders, orders created by the user, orders for the department). Existing orders can be modified, by adding ancillary services, extending of payment time limit, and refund or change of services.
Cost of rebookings or changes are automatically calculated. A multi-level review of refund requests is supported for maximum security and internal fraud prevention.
As a benefit of the flexible order data structure, QUICK supports different passengers with different itineraries (unbalanced order) to avoid order split and retain a complete record.
The PRS supports a variety of flexible online payment methods by connecting to TravelSky's Easypay payment gateway or any third party payment gateways to support major online banking, credit cards, app scanning payments, and mobile payments.
DEBIT AND CREDIT ACCOUNT FUNCTIONALITY
For directly connected Travel Agents as well as OTA' s, QUICK offers the possibility to create Debit and Credit Accounts on an Office level with the possibility to map multiple accounts per Office. This allows the airline and its partner to carry out transactions in real time and save on payment costs levied by third parties.
Every financial transaction is logged and reporting and auditing is carried out in real time.
GROUP BOOKINGS AND BATCH UPLOAD OF PASSENGER DATA
QUICK supports airlines to carry out flexible group sales. A designated agent may be authorized to apply for and issue group orders.
By configuring the minimum number of passengers for a group, the minimum ratio of travel vs. non-travel the group department airline staff can reduce the risk of agent abuse or yield leakage of a flight by accepting groups.
The group passenger list can be entered manually, or uploaded by an Excel template for bulk import.
QUICK OPERATIONNAL DATA STORAGE
QUICK uses constant streaming replication to realize real-time data backups to the Operational Data Storage (ODS), which allows QUICK to provide the airline with immediate, complete and flexible data service for reporting.
Various standard data exports can be run out of the ODS, without any compromise in speed of the core transaction system.
Each airline's ODS is deployed independently to ensure the safety and privacy of airline business data.
DASHBOARD CAPABILITY
Centered on core business KPI's, the Dashboard provides a visual overview of Revenue, KPIs, and Passenger Capacity taking the following data in consideration:
Revenue: sales revenue, ancillary service revenue, brand revenue, revenue by channel, sub-line revenue, and year-on-year data comparison
KPI: Yield (average fare of the segment), seat kilometres income (RASK), sub-route revenue and year-on-year data comparison
Passenger Capacity: passenger volume, load factor, number of flights and year on year data comparison.
REVENUE MANAGEMENT
In close integration with QUICK inventory, QUICK ODS provides immediate detailed analysis support, including booking behavior, average fares and historical comparisons, which help Revenue Managers to make fast decisions.
At the same time through external data, QUICK supports the market surveillance of competitors' fares and displays it in a single screen.
Standard integration to external Revenue Management Systems are also supported.
REPORTS
Through the QUICK ODS, Travelsky provides airlines with all data in the PRS for a multi-dimensional data reporting service. In addition to the various standard reports, TravelSky also provides customized reports, tailored to the unique needs of the airline.
Reports can be downloaded in Excel format or send by eMail.
REVENUE ACCOUNTING
QUICK ODS supports international standard airline settlement data (TCN) export, including correct settlement of ancillary service revenue.
In addition customization to the unique needs of airlines, e.g. export of complete transaction records for 3rd party systems, is possible.
QUICK DEPARTURE (DEP)
The user friendly QUICK RES and PRD has a high-level of integration with TravelSky's Departure Control System (DCS), to support airlines using the infrastructure in China and Asia, at approximately 200 Chinese airports and major Asian airports for a seamless passenger service experience.
The status of each passenger handled by the TravelSky DCS will be updated in real time in the Passenger Retailing System.
In addition, QUICK also provides its own integrated Internet-based Departure Control System (DCS).
The DCS has the following capabilities:
Flight Management

Flight Status Changes

Seat Control

Space Limit Control

Passenger Order Inquiries

Check Passenger In and Print Boarding Passes

Check-in Luggage and Print Luggage Tags

Passenger Boarding

Special Passenger Handling

Passenger Manifest Printing

Message Service

Statistics and Reports
QUICK's own DCS will also support the sales, payment and delivery of ancillary services such as seats and bags on the basis of QUICK RES, to support the airline to further expand its sales channels and increase its revenue.
The graphical, multilingual, front-end system can be certified by major airport platform vendors such as SITA CUTE, ARINC MUSE, RESA CREWS. It will connect to the main government custom systems, to provide safe and stable APIS, APP, Secure Flight passenger information collection and transmission services.
Web Check-in is supported via B2C, Mobile and WeChat channels to complete online check-in, select seats, buy other ancillary services, print boarding pass and other self-services.
Passengers can also check-in at the airport via the self-service front-end Kiosk machines.
QUICK is also able to connect to other Third Party Departure Control Systems, by standard messaging such as PNL, ADL, PFS etc.
IRREGULAR OPERATIONS (IROPS)
QUICK DCS provides an efficient and straightforward IROP flight handling module that allows airlines to handle multiple scenarios and situations. Including the handling of the following IROPS reasons:
Flight Cancellation

Time Changes (including changes to next day operation)

Aircraft Type Change

Other Changes (ancillary service products, terminal etc.)
Airline staff can re-accommodate passengers to alternative flights following automatic system re-accommodation. In the passenger re-accommodation interface, different measures can be taken on a per passenger level or as a batch job. Assignments of different RBD's or Compartment is possible in order to resolve the IROP case and differences in fares as well as fees will not be triggered.
Passengers can be informed by batch or individually, through SMS notification gateway and eMail, about the changes necessary to their itinerary.
QUICK DISTRIBUTION CHANNELS AND API (API)
The Passenger Retailing System (PRS) supports airlines to sell through a variety of direct sales channels and third-party distribution channels.
The browser-based HTML5-based airline sales GUI allows airline staff to access the system via the Internet PC's or Laptops, Mobile or Tablets to sell and provide passenger services anytime, anywhere.
DIRECT DISTRIBUTION
The following integrated direct sales channels are supported:
B2C
QUICK provides an integrated basic B2C solution that can be implemented in a short time featuring an integrated user profile and order history (FFP) that are synchronized with QUICK RES. It also supports visitors to complete the whole business process from product search, product selection (shopping cart), order management (change and refund), payment up to online check-in.
In addition QUICK partners with specialized vendors for a more customized and brand defined IBE, which can be connected via NDC capability.
MOBILE SOLUTIONS
Optimized sites for mobile users, such mobile phones, tablets and iPad are supported and functionality is the same as towards B2C. In addition and on demand, an App solution could be developed to increase customer bonding.
APP INTEGRATION (WeChat, etc...)
Integration with common social media Apps is supported and can be achieved in a short time period. The functionality supported is the same as towards B2C users, dependent on the capability of the App provider. Through the connection with the airline operation and management system, dynamic flight information can be integrated 5information on demays, gate changes information, ..).
B2B
QUICK provides an integrated web-based B2B solution. The airline can customize and manage the agent users, classify agency, set different agency commissions (percentage, fixed price based on service), limit certain agents to sell certain services (ancillary services or brands).
Agent users login to the B2B system through the browser, create individual and group product search, book, pay, access order management and statistics and reporting on their business activity with the airline. The airline and the agent can also agree on setting up a Debit and Credit Account to settle payments between each other.
INDIRECT / EXTERNAL DISTRIBUTION
The following external sales channels are supported:
1E GDS
QUICK is connected to 1E GDS via seamless availability, Direct Access, Direct Sell, PNR modification, Fare calculation, Ticketing and automatic refund and change process.
Further GDS can be connected upon carrier request. The gateway used for the 1E connection will allow other standard integrations in a short period of time. QUICK is committed to achieving connection to GDS via NDC technology wherever possible.
CARRIER DIRECT PLATFORM (CDP)
TravelSky's CDP (Carrier Direct Platform) ® Users Profiles conforms to IATA NDC standard and by integrating China's major airlines B2B websites has become China's leading domestic distribution channels for agents.
The Passenger Retailing System is closely integrated with the CDP to support authorized agents through the CDP front end to conduct action such as search, book, payment, order, management and reporting.
XML API
For those airlines that wish to build and expand their sales and distribution channels, the Passenger Retailing System also provides an open XML API interface that conforms to the IATA NDC standard supporting connections, such as QUICK independent B2C for the airline, or towards OTA, GDS and Meta Search Engines.
The API interface has incorporated strict security management measures, including IP verification, security role, whitelist and blacklist of IP, the number of concurrent users, flow of restrictions and monitoring.
The main API interface includes:
User Profiles

Product Search

Order Management

Departure Service
D. SUPPORT SERVICES
The QUICK system is robust and designed to support growth of small and medium-sized airlines and is also supported by an experienced and responsive support team.
The QUICK team has a lean management structure to encourage direct communication and collaboration between development and support department, to ensure that TravelSky communicate about problems and find QUICK solutions.
TravelSky designates a customer representative for each airline customer, and the airline will receive 365 X 7 X 24 phone and e-mail support. All customer questions are recorded according to the severity level defined and entered into the appropriate process.
The customer receives immediate feedback on problems and has the ability to escalate the severity level when necessary to contact the management directly to solve the problem.
TravelSky offers free system training services onsite and every can download all product manuals, technical documentation and system upgrade information on the QUICK Extranet TravelSkybsite for internal training sessions.
- - - - - -
FOR MORE DETAILS ABOUT TRAVELSKY'S QUICK PASSENGER RETAILING SOLUTIONS AND OTHER SOLUTIONS AND PROJECT PROPOSED BY AIRSOURCE PARTNERS DO NOT HESITATE TO CONTACT US
- - - - - -
Experts / companies available for this project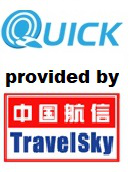 TravelSky - China
TravelSkyTechnology Limited is China's leading aviation information technology service provider. TravelSky Technology Limited customers include about 30 domestic Chinese airlines, 350 regional and overseas airlines and 8.000 ticket agents. TravelSky Technology Ltd. provides services to 300 Chinese cities, 100 foreign cities and the internet. With a history of over 40 years secure and stable operation of major and complex IT systems and strong of a workforce of over 7.000 qualified staff, TravelSky Technology Ltd. announces today the launch of its new Passenger Retailing System QUICK. TravelSky Technology Ltd. is a proud member of Airsource Partners' Aviation Expertise Marketplace.