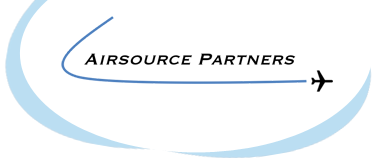 PROJECT OVERVIEW - AirGuide Travel Apps & White Label solutions
What could Airsource Partners do to make aviation expertise more accessible to all?
We have conceived the first aviation –related online expert knowledge service connecting actors of the air transport industry with the outside expert world.
AirGuide Travel Apps & White Label solutions
LAUNCH DATE :

MAR 2017

PRIMARY TARGET :

Airlines

PROJECT FUNCTIONAL AREA :

Sales & Marketing, Information Technology, Customer Experience

PROJECT FOCUS :

Other, Distribution, e-Commerce, Information Technology

PROJECT SPONSOR :

Airsource Partners, AirGuide
Project Summary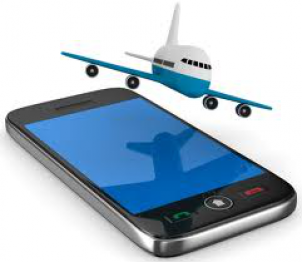 MARKETPLACE MEMBER AIRGUIDE & PYRAMID MEDIA PROVIDE CONTENT TO AIRLINES, AIRPORTS AND TRAVEL COMPANIES WORLDWIDE.

AIRGUIDE SOLUTIONS CAN BE DELIVERED AS "WHITE LABELS" TO AIRLINES, AIRPORTS AND OTHER TRAVEL COMPANIES FOR IMPROVED, CUSTOMIZED SERVICE TO THEIR CLIENTS AND AN ADDITIONAL SOURCE OF REVENUE




Project files

Airguide travel apps - MAR17
Project Description
Marketplace members
AirGuide & Pyramid Media
already provide content to notable airlines, airports and travel companies such as American Express, Amadeus Global Travel, Eurowings, Germanwings, Lufthansa Systems, Opodo, Southwest Airlines or Star Alliance + to name a few.
AirGuide
Destinations - Airport & City Apps
:
Destination Airport & City – Hotels – Travel Activities & Events. Airports and city guides with information on the best hotels, bars and pubs, restaurants, tourist attractions, nightlife and events for over 500 cities worldwide with over 40,000+ points of interest.
AirGuide's Destinations - Airport & City Apps with Interactive Dynamic Maps & POIs are available on airline
inflight Entertainment (IFE)
systems to passengers on Smartphones, Tablets & Laptops.
AirGuide's solutions are available as

white labels

solution
s allowing airlines, airports and other travel services companies to provide customized services to their customers while benefiting from added revenue from third parties.
AirGuide Airport & City Mobile App
Click on the link below to download the UI screens clickable demo
:
Contact us for more details about AirGuide's solutions
Experts / companies available for this project

AirGuide - USA
Strategic Consulting, Research & Information Services provides aviation executives around the world with business and market intelligence and services such as market consulting, market research, surveys and data providing measurement and analysis of marketplace dynamics and consumer behavior, likes and dislikes. AirGuide's experienced team of international professionals play a vital role in providing airline senior executives with information and analysis on the fast-changing international business climate.