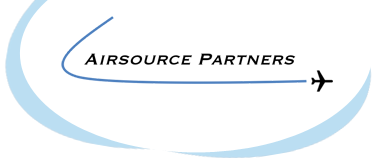 PROJECT OVERVIEW - YIELDIN IMPROVES REVENUE MANAGEMENT PRODUCTIVITY AND EFFICIENCY
What could Airsource Partners do to make aviation expertise more accessible to all?
We have conceived the first aviation –related online expert knowledge service connecting actors of the air transport industry with the outside expert world.
YIELDIN IMPROVES REVENUE MANAGEMENT PRODUCTIVITY AND EFFICIENCY
LAUNCH DATE :

OCT 2018

PRIMARY TARGET :

Airlines

PROJECT FUNCTIONAL AREA :

Sales & Marketing, Information Technology, Others

PROJECT FOCUS :

Airline Strategy, Pricing, Revenue Management, Information Technology

PROJECT SPONSOR :

airsource Partners & Yieldin
Project Summary


YIELDIN supports airlines in the design and improvement of their Revenue Management (RM) departments. Yieldin assists the airline's RM team in aligning RM processes and solutions with top management objectives.


After having spent enough time on site to get the RM department global picture, Yieldin recommends quick hits and long term actions. Yieldin works closely with the team on the implementation of approved recommendations.

Yieldin has the capacity to develop additional tools to fill identified gaps. At the airline's discretion Yieldin can temporarily run the RM on on a selection of routes, thus setting up and testing new strategies for a transmission later on to the RM analysts of the airline.

CHECK THE VIDEOS AT THE BOTTOM OF THIS PROJECT DESCRIPTION TO SEE HOW YIELDIN'S INNOVATIVE APPROACH TO REVENUE MANAGEMENT WILL CHANGE THE EVERYDAY LIVES OF RM ANALYSTS AND RM DIRECTORS AT THE AIRLINE.


Project files

YIELDIN VISION MAR18

YIELDIN BROCHURE MAR18

YIELDIN TESTIMONIES MAR18

YIELDIN CV MAR18
Project Description
Yieldin assists airlines in the design and improvement of their Revenue Management (RM) departments. Yieldin's projects are typically comprised of five successive phases:
1. On-site study: Together, with the airline's teams, Yieldin exchanges about RM tools, daily and seasonal tasks and processes and put them in perspective with company commercial budget and top management tactic and strategic objectives.
2. Data analysis: According to data available, Yieldin feeds past inventory, coupons and competitor prices in its innovative RM data analysis tools, and detects past dilution and spill occurrences. Doing so, Yieldin can not only detect revenue improvement opportunities, but also estimate what is at stake.
3. Detailed Report: Yieldin provides detailed reports about findings and recommendations on how to improve both RM processes and tools. Quick hits recommendations usually deal with productivity while mid-and-longterm recommendations are more related to RM efficiency. As a matter of fact a high RM team productivity is a pre-requisite to RM efficiency. In order for RM analysts to spend as much time as possible on revenue-making decisions, daily and seasonal time-consuming tasks must be automatised as much as possible.
4. Implementation: When recommendations are approved, Yieldin works closely with the airline's team on their implementation. Always keeping in mind the commercial and strategic objectives of the airline, Yieldin assists the teams in their daily and seasonal operational tasks, develops and/or customises required reporting and RM & Dynamic Pricing decision tools, trains and challenges the teams.
5. For improved customisation of both solutions and processes, Yieldin offers in selected cases to temporarily run the RM on a selection of routes for the sake of the airline. New strategies will be set up first and tested by Yieldin on behalf of the airline for a later transmission to the RM analysts of the airline. Working daily on RM operational business cases is the best way to test ideas and tools, improve and customise them, prior to eventually ensuring RM productivity and efficiency improvements.
Yieldin works relentlessly and tirelessly for the benefit of their clients. They are confident they will achieve agreed objectives. To the point that they agree to base part of their revenue on their results.
---
Yieldin designs and delivers price-oriented decision support solutions. Their solutions are logical enough to be understood by everyone, but yet flexible enough to rapidly adapt to fast moving environments and strategies.
Yieldin's expertise in various sectors applicable to RM all naturally brought them to the conclusion that although RM still relies heavily on solid math algorithms, RM systems can no longer be black boxes but rather have to be understood by everyone within the airline, from the RM Analysts to the Commercial and Executive Teams.
Yieldin's systems base their decisions on both internal and external factors. Not only are they reactive enough to adapt themselves to any change on the market place, they also are flexible enough to rapidly take into account top management strategic decisions.
Yieldin brings the focus on the yield and profitability based on revenue f
or the ultimate benefit of their clients
.
---
CHECK THE FOLLOWING VIDEOS TO SEE HOW YIELDIN SOLUTIONS WILL CHANGE THE AIRLINE'S APPROACH TO REVENUE MANAGEMENT AND THE DAY-TO-DAY LIVES OF THE AIRLINE'S RM ANALYSTS and RM DIRECTORS.
1. Yieldin RM vision and Visium Tools https://youtu.be/Ly_gYyyKGpo
---
For more information on this Project or Yieldin please contact Airsource Partners.
Experts / companies available for this project

Yieldin - France
Yieldin is a young and innovative company providing consulting services in Revenue Management, designing and delivering price oriented decision support solutions. Yieldin solutions are logical enough to be understood by everyone, but also flexible enough to adapt to fast moving environment and strategies. Yieldin has been awarded the much coveted JEI label for Young Innovative Companies by the French Ministry of Research.