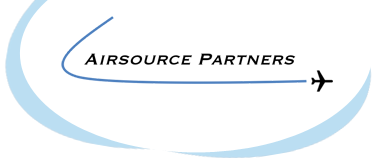 PROJECT OVERVIEW - CATERING & IN-FLIGHT CUSTOMER EXPERIENCE EVALUATION
What could Airsource Partners do to make aviation expertise more accessible to all?
We have conceived the first aviation –related online expert knowledge service connecting actors of the air transport industry with the outside expert world.
CATERING & IN-FLIGHT CUSTOMER EXPERIENCE EVALUATION
LAUNCH DATE :

JAN 2017

PRIMARY TARGET :

Airlines

PROJECT FUNCTIONAL AREA :

Network Planning & Flight Operations, Sales & Marketing, Customer Experience

PROJECT FOCUS :

Other

PROJECT SPONSOR :

Airlines Services Consulting
Project Summary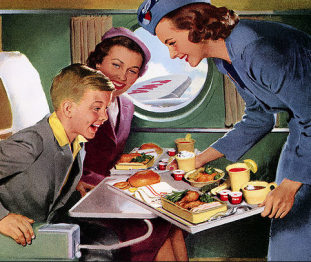 In-flight service in general and catering in particular remain an essential elements of the air passenger's overall travel experience independently of carrier's business model (full service or low cost), class of service flown, marketing positioning or type of operation (long, medium or short haul).

Airsource Partners and consulting firm ASC Airlines Services Consulting have agreed to partner to offer airlines a proven methodology aimed at measuring and eventually enhancing the level of performance proposed by airlines to their customers in these 2 particular domains.

Project Description
Catering and other in-flight services remain an essential part of the travelers' experience that need to be monitored on a constant basis.

In order to sustain or improve their customers' level of satisfaction and loyalty airlines must ensure their in-flight overall service (catering in particular) consistently matches, or even better outperforms, the standards set by competition while following as closely as possible the best practices set by the industry in these 2 areas.

By launching a comprehensive and impartial review of their airline's in-flight product and catering offering and strategy (specifications, product positioning, delivery procedures, working methodology, contracts with suppliers, supply chain organization and budget) airline managers will be able to:

=> Define strategic action plans
=> Identify inefficiencies and highlight areas of potential enhancements
=> Strengthen brand identity
=> Enhance customers' travel experience and their level of satisfaction
=> Reduce costs and improve overall operational performance.


Scope of intervention

The scope of the proposed intervention matches each client's objectives and expectations. It can include all aspects of both for in-flight service and catering offering such as:
=> Comprehensive review of product and catering specifications
=> Analysis of working procedures and methodology
=> Assessment of current interactions, both within company departments and teams, and with external service providers
=> Impact of current specifications and practices on performance delivery, supply chain organization, image, customer satisfaction and budget.


Deliverables

The project delivery includes:
=> Detailed analysis of all components of the scope of intervention
=> Detection of strengths and weaknesses as well as non profitable, irrelevant and unnecessary practices
=> Identification of areas of potential cost savings
=> Highlighting of ignored and other potential revenue opportunities
=> Definition of effective and profitable best policies, procedures and practices
=> Detailed recommendations for product enhancement, both internally and for suppliers
=> Suggestions for improvements in the fields of budget management, working methodology
=> Identification of potential marketing partnerships
=> Testing process of recommended enhancements.
Experts / companies available for this project

Jean-Pierre / ASC - Airline Services Consulting - France
With more than 37 years of managing experience with Major European airline and catering companies, Jean Pierre is putting its wide International expertise at the service of airlines and caterers. During his professional life, he had the opportunity to meet any kind of challenge related with catering and in-flight product and service under all aspects, including product design, selection and implementation, quality of service monitoring, budget management, cost savings, supply chain procedures, service methodology and specifications for providers.

ASC - Airline Services Consulting - France
ASC Airlines Services Consulting was created a few years back by Frédéric Lamarche, a seasoned aviation specialist with more than 23 years of industry experience. Before becoming senior consultant, Frédéric fulfilled various managing positions both for a Major European Hub carrier and a start-up air airline in the fields of Marketing, ground and in-flight products and quality of service. He has a wide International experience and he supports sustainable solutions that are fully tailored to each customer's individual concerns, specific requirements and operational context. ASC Airlines Services Consulting is an independent company providing consultancy and services for Airlines and Airports in the areas of Marketing, Customer Experience and Quality of Service benchmarking. Their experts boast a major professional expertise and confirmed International experience acquired both in the field and during managing positions at various airlines. ASC's solutions aim to be pragmatic, customer centric, efficient and cost-effective.