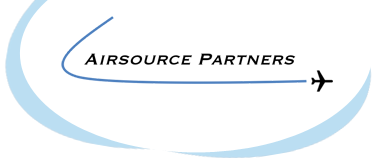 PROJECT OVERVIEW - AIRCRAFT LEASING: HOW TO AVOID EXTRA COSTS FOR YOUR OPERATIONAL LEASES ?
What could Airsource Partners do to make aviation expertise more accessible to all?
We have conceived the first aviation –related online expert knowledge service connecting actors of the air transport industry with the outside expert world.
AIRCRAFT LEASING: HOW TO AVOID EXTRA COSTS FOR YOUR OPERATIONAL LEASES ?
LAUNCH DATE :

FEB 2017

PRIMARY TARGET :

Airlines

PROJECT FUNCTIONAL AREA :

Aircraft Lease, Others

PROJECT FOCUS :

Legal Affairs, Aircraft Leasing (ACMI & Dry)

PROJECT SPONSOR :

AIC - Aviation Independent Consulting
Project Summary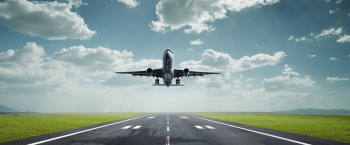 Aircraft lease agreements are very comprehensive and complex. In order to avoid major unexpected efforts and expenses during aircraft redeliveries to the lessor, contractual requirements must be known in detail and integrated in the operational processes of the airline.

Airsource Partner is partnering with Netherlands-based AIC - Aviation Independent Consulting to provide airlines of all sizes a straightforward and proven methodology helping them avoid potentially costly pitfalls related to aircraft lease agreements.

Project files

What is acmi leasing?
Project Description
Launch an in-depth analysis of your current operational leases. Create awareness for the pitfalls and translate the requirements into clear instructions for the airline organization.

The costs of the operational lease need to be monitored with regular reports about the status and performance of the aircraft. A better monitoring of the lease operation will avoid high costs at aircraft redelivery and delays with aircraft repossessions, which may result in extra penalties.

The project starts with an in-depth analysis of the lease contract by experts with lawyer and technical/operational background. Contractual requirements are translated in instructions for the operational processes. Bottlenecks and threats will be reviewed and discussed. In some cases acceptable means of compliance will be discussed with the lessor if there is a need for.

Implementation of the proposed instructions will be supported.

Specific contractual requirements are for example:

The aircraft configuration, including modifications and repair

The engine configuration and performance

The aircraft documentation and its level of detail

The aircraft and components certifications




Securing contractual compliance will avoid unpleasant surprises and lower the total cost of the aircraft leasing.

Experts / companies available for this project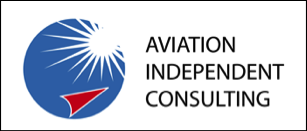 Gilles - AIC - Aviation Independent Consulting - Netherlands
Gilles van Hövell, the co-founder of AIC, has 34 years technical and operational management experience in the airline industry. A graduate from the Aerospace Engineer at the Delft University in Holland Gilles joined KLM in 1979 where he occupied a variety of functions in Supply Chain management, Quality Assurance, Aviation Regulations and Organisation Redesigns. Gilles also represented KLM on a number of assignments at Transavia and the Association of European Airlines. Gilles has extensive knowledge on all aspects of continuing airworthiness management and EASA Regulations. In 2005 he was appointed as Program Director KLM E&M for the aircraft transactions. With a team of engineers and supporting staff he managed over 40 aircraft re-deliveries. Upon his retirement from KLM in August 2012 Gilles joined his former KLM colleague Jan Willem Storm van's Gravesande as Managing Partner of AIC - Aviation Independent Consulting.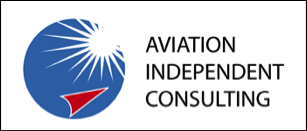 Jan Willem AIC - Aviation Independent Consulting - Netherlands
Jan Willem, the co-founder of AIC, has 37 years experience in the airline industry. He studied Economics and Law at Groningen University and specialized in Air Law at Utrecht University in the Netherlands. After graduations he served as General Secretary to the Board and Supervisory Board of an international Helicopter and Fixed Wing Operator and acted as Legal Counsel of that company. He later joined KLM in 1981 which he left in DEC12 for his retirement. In his last tenure at KLM Jan Willem was the airline's General Legal Counsel for its Engineering & Maintenance branch. Jan Willem created AIC - Aviation Independent Consulting in 2012 with his colleague Gilles van Hovell tot Westervlier from KL also. Jan Willem lectured at numerous universities all over the world on different air law- and aviation related subjects. He has published some 75 articles in different magazines on the subject of air law. He is chief-editor of the Journaal Luchtrecht ("Journal of Air Law"). In December 2012 Jan Willem retired at KLM and started as Managing Partner of Aviation Independent Consulting.