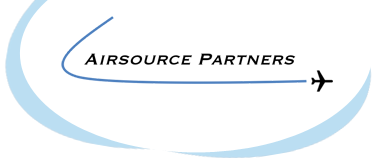 PROJECT OVERVIEW - AIRCRAFT LEASING & PURCHASING: IMPLEMENT A FLEET STRATEGY
What could Airsource Partners do to make aviation expertise more accessible to all?
We have conceived the first aviation –related online expert knowledge service connecting actors of the air transport industry with the outside expert world.
AIRCRAFT LEASING & PURCHASING: IMPLEMENT A FLEET STRATEGY
LAUNCH DATE :

FEB 2017

PRIMARY TARGET :

Airlines

PROJECT FUNCTIONAL AREA :

Network Planning & Flight Operations, Aircraft Lease, Others, Contract Management

PROJECT FOCUS :

Fleet Planning, Airline Strategy, Aircraft Purchasing & Financing

PROJECT SPONSOR :

AEROGESTION
Project Summary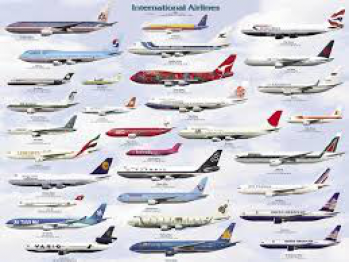 FLEET STRATEGY IS ONE OF THE KEY COMPONENTS OF AN AIRLINE'S BUSINESS PLAN.

Any fleeting decision must take into account numerous parameters such as the airline's marketing & sales strategy, its planned network, traffic forecasts, product positioning, aircraft market availability, etc.

A successful fleet acquisition strategy will lead to the airline having the right plane at the right time at the right cost.

Project files

Presentation Aerogestion (en français)
Project Description
AEROGESTION has been accompanying airlines in their fleeting strategy decisions for more than 20 years in situations as diverse as the launch of a new airline, the development of an airliner's network or the need for the airline for renewing its fleet.
AEROGESTION is able to provide a specific assistance in fleet definition, financing, aircraft research or cabin layout.
AEROGESTION will assist the management of the entire project at each one of its stages, from technical and operational evaluation to fleet economics evaluation, commercial negotiation and contractual advices.
Aircraft selection is an iteractive process to elect the best scenario.
The following components must be taken into account:
Market Analysis
Traffic forecast
GDP growth

Connecting strategy

Competition assessment

O&D forecast
Cabin and market trends
Passenger expectations trends

Comfort segmentation

Competition landscape

Cabin trends (IFE, connectivity …)

Airline branding

Cabin requirements
Network development
Route opportunities

Traffic evolution on each route

Capacity versus frequency

Network and capacity evolution
Fleet mix & fleet plan
Number of modules and modules size

Fleet evolution over time

Fleet plan
Aircraft Evaluation
Aircraft evaluation is a thorough process to limit the risk of having any post-delivery surprise.
Cabin configuration
Product definition (seat type, cabin split, seat width, seat pitch)

Service requirement (galleys, trolley ratios)

Other design assumptions

Detailed cabin layout
Specifications / Options
Standard spec content

Cabin options

Operation options (e.g. CLS, HUD, RNP, ROPS)

Customization
Weights
Customized MWE

Customer changes

OWE assessment
Aircraft Performance
Definition of assumptions (Flight profile,

Pax & volumetric assumptions..)

Low speed performance

Payload and mission performance

Design weights
Maintenance
Maintenance costs projections

Technology and maintenance program

DMC
Economics (COC)
Fuel, maintenance, navigation, landing,

handling charges costs evaluation

Cost comparisons
Fleet Evaluation
The ultimate goal of fleet evaluation is to find the most profitable solution resulting from the best compromise between all the different options
Introduction costs
Crew training

Maintenance crew training

Initial investment

Commonality and recurrent savings

Reconfiguration costs (leased a/c, used a/c)

Transition costs and savings
Aircraft financing considerations
Lease vs. buy

Financing strategy

Investment plan
Commercial inputs
Delivery slots

Price

Engine concession

Maintenance proposal from engine manufacturers

Maintenance proposal from aircraft manufacturers

Support packages to introduction

Prices and delivery scheme
Fleet economics
Cost escalation and fuel price forecast

Revenue analysis

Cash flow

NPV

Scenario comparison
Experts / companies available for this project

AEROGESTION - France
Aérogestion is an independent consulting practice founded in 1996 by Marc Rochet and Dominique Gretz with the help of former collaborators from the airline industry. Aérogestion has developed a recognised expertise in the industry by accompanying first and foremost the success of French airline in their development or restructuring projects. The practice has developed its services in the international environment and more specifically on the African continent. Parallel to this geographical development, the practice has broadened its competencies, particularly in the field of Revenue Management, which constitutes today a recognised centre of excellence where Aérogestion practices for several airlines. At present, the practice counts more than a dozen consultants with an average of 20 years of expertise in their field and with competencies covering all of the fields of the industry, such as airline management, sales and distribution, airline operations, airline restructuring or change management. Aerogestion's vocation is to become the airline's partner to accompany the airline in each and every key step of its business or of its investments.