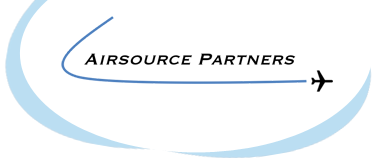 PROJECT OVERVIEW - BUDGET & BUSINESS PLAN ELABORATION
What could Airsource Partners do to make aviation expertise more accessible to all?
We have conceived the first aviation –related online expert knowledge service connecting actors of the air transport industry with the outside expert world.
BUDGET & BUSINESS PLAN ELABORATION
LAUNCH DATE :

FEB 2017

PRIMARY TARGET :

Airlines

PROJECT FUNCTIONAL AREA :

Network Planning & Flight Operations, Resource Management, Sales & Marketing, Information Technology, Aircraft Lease, Contract Management

PROJECT FOCUS :

Airline Strategy, Business Plan Definition

PROJECT SPONSOR :

AEROGESTION
Project Summary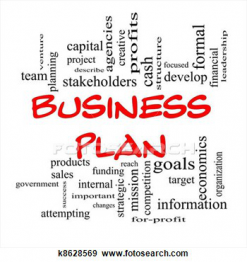 Elaborate a solid and coherent Business Plan is the first step in the long process of building an airline. It is also essential to product that type of document when an existing airline wishes to begin a new stage of its development.

The business plan will allow the company to define the concept, analyze the potentials and show opportunities for the investors. With a seriously and consciously elaborated business plan, the company will both determine its own path to success and convince banks, government and public to support it.

AEROGESTION's experts help airlines build a sound business plan (in English or French) that will fuel the airline's growth for the many years to come.
Project files

Presentation Aerogestion (en français)
Project Description
AEROGESTION has been accompanying several airlines in their business plan elaboration for more than 20 years. Launch of a whole new airline, development of the network, fleet renewal…
AEROGESTION is able to provide a specific assistance (both in English or French) in cost definition and revenue assessment, supported by advanced knowledges in market study and asset optimization. The company will also benefit from the expertise of AEROGESTION in several kay areas, such as network planning, fleet planning, crew planning, revenue management and distribution.
AEROGESTION will provide the company with a full business plan including following essential items:
Executive summary
Description of airline concept: network, product, production and distribution strategies

Market analysis: targeted customer, competition benchmark, market share expectations…

Financial highlights: operating margin, profitability, first investment need, ROI
Service offering
Overall concept

Network: domestic, regional, international

Targeted customer segment: business, leisure, bleisure

In-flight product: service classes, aircraft interior, comfort, entertainment, food en beverages, duty-free…

On-ground product: check-in, lounge, boarding
Marketing and distribution plan
Marketing strategy: brand definition, communication strategy

Distribution strategy: website, call center, ticket offices, GDS, travel agents

Fares definition
Competition analysis
Competition overview

Targeted market share

Partnerships opportunities
Operations plan
Fleet use optimization

Crew planning optimization

Airport operations

Maintenance
Aircraft selection
Capacity (pax and cargo) to meet

Range

Cost efficiency (maintenance, fuel…)

Fleet commonality

Aircraft availability
Finance
Capital structure

Startup capital needs

Cash flow
Implementation schedule
Iterative development phases

Launch phases
Experts / companies available for this project

AEROGESTION - France
Aérogestion is an independent consulting practice founded in 1996 by Marc Rochet and Dominique Gretz with the help of former collaborators from the airline industry. Aérogestion has developed a recognised expertise in the industry by accompanying first and foremost the success of French airline in their development or restructuring projects. The practice has developed its services in the international environment and more specifically on the African continent. Parallel to this geographical development, the practice has broadened its competencies, particularly in the field of Revenue Management, which constitutes today a recognised centre of excellence where Aérogestion practices for several airlines. At present, the practice counts more than a dozen consultants with an average of 20 years of expertise in their field and with competencies covering all of the fields of the industry, such as airline management, sales and distribution, airline operations, airline restructuring or change management. Aerogestion's vocation is to become the airline's partner to accompany the airline in each and every key step of its business or of its investments.