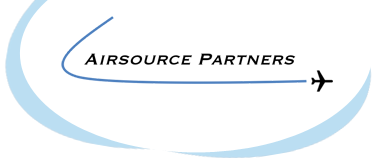 A NEW APPROACH TO EXPERTISE SHARING REQUIRED A NEW TOOL
What could Airsource Partners do to make aviation expertise more accessible to all?
We have conceived the first aviation –related online expert knowledge service connecting actors of the air transport industry with the outside expert world.
//

THE ULTIMATE AVIATION PROJECT MARKETPLACE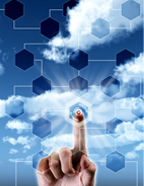 Airsource Partners has conceived the following
Project Board
for an easier access to airline expertise.
The following Project Board allows airline expertise shoppers to :
Browse the exhaustive list of all projects available 24/7

Obtain detailed information on each project

Comment on existing projects and propose themes and topics for new projects

Express interest and enroll in any proposed projects

Leave contacts, comments and suggestions
// THE PROJECT BOARD
Project Name

PROJET STATUS

ACMI leasing: The winning strategy

This project is about helping airlines finding out about the tactical and strategic aspects of ACMI leasing. ACMI experts a...

ACTIVE

SEE
ADM/BSPLink/ARC Memo Manager by Airlogica (ADM & BSP Services)

Airlogica provides end-to-end audit services processed by trained and skilled Airlogica resources, from the booking audit to the cost recovery services by raising of Agent Deb...

NEW

SEE
Aircraft ACMI Leasing & Sale: Aircraft Availability

Explore the strategic and tactical benefits of ACMI Leasing. The current project details the capacity available under AMCI offered by a selection of operators via our Aviation...

ACTIVE

SEE
AIRCRAFT LEASING & PURCHASING: IMPLEMENT A FLEET STRATEGY

AEROGESTION has been accompanying airlines in their fleeting strategy decisions for more than 20 years in situations as diverse as the launch of a new airline, the development of an airl...

ACTIVE

SEE
AIRCRAFT LEASING: CONTRACT RENEGOTIATIONS

The approaching term of a contract is an ideal opportunity to evaluate its true performance and brings changes prior to its renewal. A great deal of time and effort is spent up-fron...

ACTIVE

SEE
AIRCRAFT LEASING: END OF LEASE BUSINESS PLAN

This highly strategic project aims at helping you make the right decisions at the end of your aircraft lease contract. As the lease agreement of any aircraft is approachi...

ACTIVE

SEE
AIRCRAFT LEASING: HOW TO AVOID EXTRA COSTS FOR YOUR OPERATIONAL LEASES ?

Launch an in-depth analysis of your current operational leases. Create awareness for the pitfalls and translate the requirements into clear instructions for the airline organization. ...

ACTIVE

SEE
AIRCRAFT PURCHASING: BFE & CABIN MODIFICATIONS

Consulting firm COAST Conseil assists airlines efficiently manage their BFE (Buyer Furnished Equipment) policy. Negotiations with aircraft manufacturers in view of the pu...

ACTIVE

SEE
AirGuide Travel & Marketing Services to Airlines & Airports

AirGuide Travel Media & Technology connects airlines and airports to an affluent, influential group of business and leisure travelers from across the ...

NEW

SEE
AirGuide Travel Apps & White Label solutions

Marketplace members AirGuide & Pyramid Media already provide content to notable airlines, airports and travel companies such as American Express, A...

ACTIVE

SEE
AIRLINE SYSTEMS: IT VENDORS APPRAISAL

IT suppliers' appraisal is a time-consuming and risky process. Experts retained by Airsource Partners in various domains will help you save time and money while lowering your risks in the selection of...

ACTIVE

SEE
Airsource Partners at AFRAA AGA54

AFTER 2 YEARS OF ABSENCE DUE TO THE COVID CRISIS, AIRSOURCE PARTNERS IS PLEASED TO ANNOUNCE ITS RETURN&nb...

NEW

SEE
BEST PRACTICES - FLIGHT OPERATIONS

A best practice is a method or technique that has consistently shown results superior to those achieved with other means, and that is used as a benchmark. In addition, a "best" practice can evolve to...

ACTIVE

SEE
BEST PRACTICES: NETWORK MANAGEMENT

Network Management is a key component of the complete business planning process.During the current days of economic hardship, it is critical for an airline to come up with an efficient and optimized ...

ACTIVE

SEE
BEST PRACTICES: PRICING

Best Practices in Pricing is a project led by recognized pricing experts to help airlines grasp the key pricing concepts used in the airline industry and make the most efficient use of these techniqu...

ACTIVE

SEE
BEST PRACTICES: REVENUE MANAGEMENT

Airsource Partners' hand-picked revenue management experts help airlines assess the efficiency of their current revenue management strategy and instill best practices in revenue management for increas...

ACTIVE

SEE
BUDGET & BUSINESS PLAN ELABORATION

AEROGESTION has been accompanying several airlines in their business plan elaboration for more than 20 years. Launch of a whole new airline, development of the network, fleet renewal&hel...

ACTIVE

SEE
BUILD / IMPROVE A PRICING STRATEGY

AEROGESTION has been providing pricing consulting services (both in French and English) in the airline industry for about 15 years. AEROGESTION has acquired a real expertise in this area...

ACTIVE

SEE
BUILD / IMPROVE A REVENUE MANAGEMENT STRATEGY

AEROGESTION often combines consultancy services on both the Pricing and Revenue Management fronts as the two fields are complementary. AEROGESTION pr...

ACTIVE

SEE
BUSINESS PLAN PRODUCTION

Without a solid Business Plan no airline project will materialize. Airsource Partners' experts will help you build, review or complete your Business Plan for a success launch or turnaround of...

ACTIVE

SEE